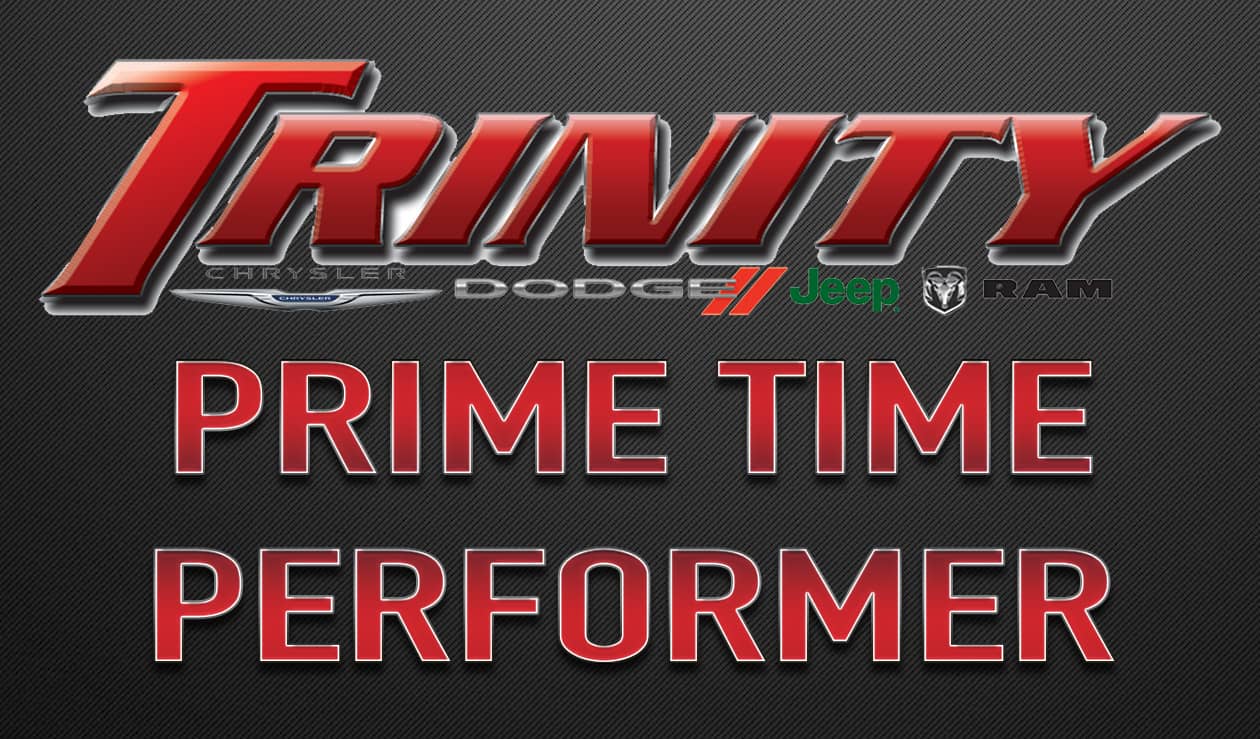 Here are this week's candidates for the Trinity Chrysler Dodge Jeep Ram in Taylorville Prime Time Performer.
You can vote once every 12 hours until the polls close on Friday at 5 p.m.
The winner will receive a $20 gift card to Dublin Pub.
Camren Bigard (Athens Football) The Warriors are heading to the State Finals for the first time in school history! Athens picked up a 39-6 win over Shelbyville in a 2A semifinal on Saturday. In the game Bigard had 23 carries for 296 yards and two touchdowns. One of those touchdowns was a 92 yard score in the second quarter. Athens will play Wilmington in a 2A state championship game on Friday at 1pm at Hancock Stadium on the campus of Illinois State. Highlights of the Warriors semifinal win HERE.
Nolan Mrozowski (Rochester Football) The Rockets are playing for a state championship for the first time since 2019! Rochester picked up a 42-14 win against Murphysboro on Saturday. In the win, Mrozowski rushed for 96 yards and three touchdowns. He was also solid on the Rockets defense that shutout the Red Devils until the running clock started late in the third quarter. Rochester will play Burbank St Laurence in a 4A state championship game on Friday at 7pm at Hancock Stadium on the campus of Illinois State. Highlights of the Rochester semifinal win HERE.
Alyson Murphy (Mt Pulaski Girls Basketball) Mt Pulaski took on St Thomas More at Maroa Forsyth early last week and came away with a big win. The defense had a great showing, ending the first half on an 18-0 run and only allowing one second half point. Murphy was their main scorer in the win. See some first half highlight HERE.
Jayce Privia (PORTA Girls Basketball) The Bluejays started off the season by winning the Clinton Tournament on Saturday. They beat Olympia 58-28 in the title game with Privia scoring 15 points. She was also named to the all-tournament team.
Emma Scheffler (Springfield High Girls Basketball) The Senators are in the Galesburg Thanksgiving Tournament and got games started last week with a 48-37 win over Pekin. In that victory, it was Scheffler with three threes on her way to a game high 15 points.
Anna Weber (Pleasant Plains Girls Basketball) The Cardinals got a big early season win over Edwardsville last week with the 53-42 victory. In the win, Weber scored 15 of her game high 25 points in the second half to help propel Plains to the win.
Addison Wheatley (Auburn Girls Basketball) The Trojans got the season started with a win over North Mac on Monday. In that win Wheatley scored 13 points. She then had 14 points in a win over Litchfield and 12 in a win over North Greene at the South County Tournament on Saturday.