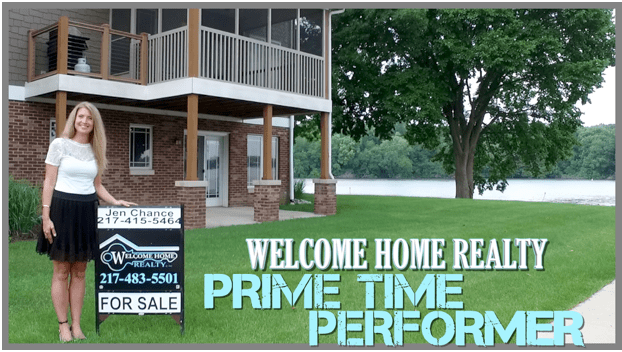 Here are this week's candidates for the Welcome Home Realty Prime Time Performer.
You can vote once every 12 hours until the polls close on Friday at 5 p.m.
The winner will receive a $20 gift card to Mariah's.
James Dent (Southeast Guard) With so many seniors on the roster this season, it may be easy to overlook the impact sophomore James Dent has on the team for Southeast. On any other team in the CS8, James Dent might be the focal point. The Spartans star sophomore put up 24 points on the big stage Saturday night against Belleville West and had 14 points and eight rebounds against Rochester the night before.
Hank Hayer (Lutheran High Guard) Playing in his final Holy War, senior Hank Hayer put up a performance he won't soon forget in front of a packed house. Hayer dropped 22 points against their rivals and helped the Crusaders pull off the win over Calvary on Friday night. Earlier in the week, Hayer scored 28 points against Carlinville. 
Luke Lehnen (Glenwood Guard) The Glenwood Titans picked up a very important win last Friday night when the MacArthur Generals came to town. Luke Lehnen led the offense (no surprise there) with 15 points as Glenwood proved they still belong in the conversation with the top teams in the conference. 
Lilly Doneghue (Williamsville Guard) There have been many studies that prove the value of athletes playing multiple sports and Williamsville has a prime example in senior Lilly Doneghue. The division one bound soccer player surpassed the 1,000 career point mark on the basketball court last week against Maroa-Forsyth.
Quincenia Jackson (MacArthur Forward) Only a sophomore, MacArthur's Quincenia Jackson put the whole conference on notice for the next two seasons with a 27 point and 20 rebound performance against Glenwood. Jackson will be a serious force for all the Generals' opponents the next two years. 
Abby Ratsch (Springfield High Forward) In her final City tournament, senior Abby Ratsch averaged a double double as the Senators dominated all three games and walked away with their sixth straight trophy. Ratsch scored 19 points and grabbed 20 boards against Lanphier, scored 17 and grabbed 13 against Southeast and put up 10 points and grabbed nine rebounds against SHG in the title game.
Emily Stoeckel (Lutheran High Guard) For the first time in ten seasons, the Lutheran High Crusaders can say they are MSM conference champions. Emily Stoeckel was a huge spark for LuHi against Tri-City in a big time conference win on Monday and then she scored 13 points against Athens later in the week.
Mitch Hutmacher (Glenwood Wrestling) One of the best wrestlers in the CS8 wrapped up a perfect regular season this weekend and reached a career milestone. Glenwood's Mitch Hutmacher finished 31-0 heading into regionals and got his 100th career win at the QND tourney, in which Hutmacher helped the Titans finish second. 
Logan Peters (Rochester Wrestling) He helped Rochester to a perfect CS8 season and their first ever conference title and was perfect this season doing so. Logan Peters finished first at the Litchfield tournament last weekend to wrap up his 26-0 regular season heading into the Chatham regional this weekend.
Mason Clem (SHG Wrestling) Two Cyclones enter the school record books after a successful weekend. Mason Clem and Reese Edwards both set the school record for wins as a sophomore wrestler. Mason Clem finished the regular season 34-1 and won first at the QND tournament on Saturday. 
Cam Lee (Auburn Wrestling) After finishing fifth in the state last season, Cam Lee's been on a terror as a senior for the Trojans. The transfer from Litchfield went back to his old gym and brought back first place in the final tournament of the regular season. Lee finished the season with just three losses and somewhere between 40 and 43 wins, depending on who you ask.