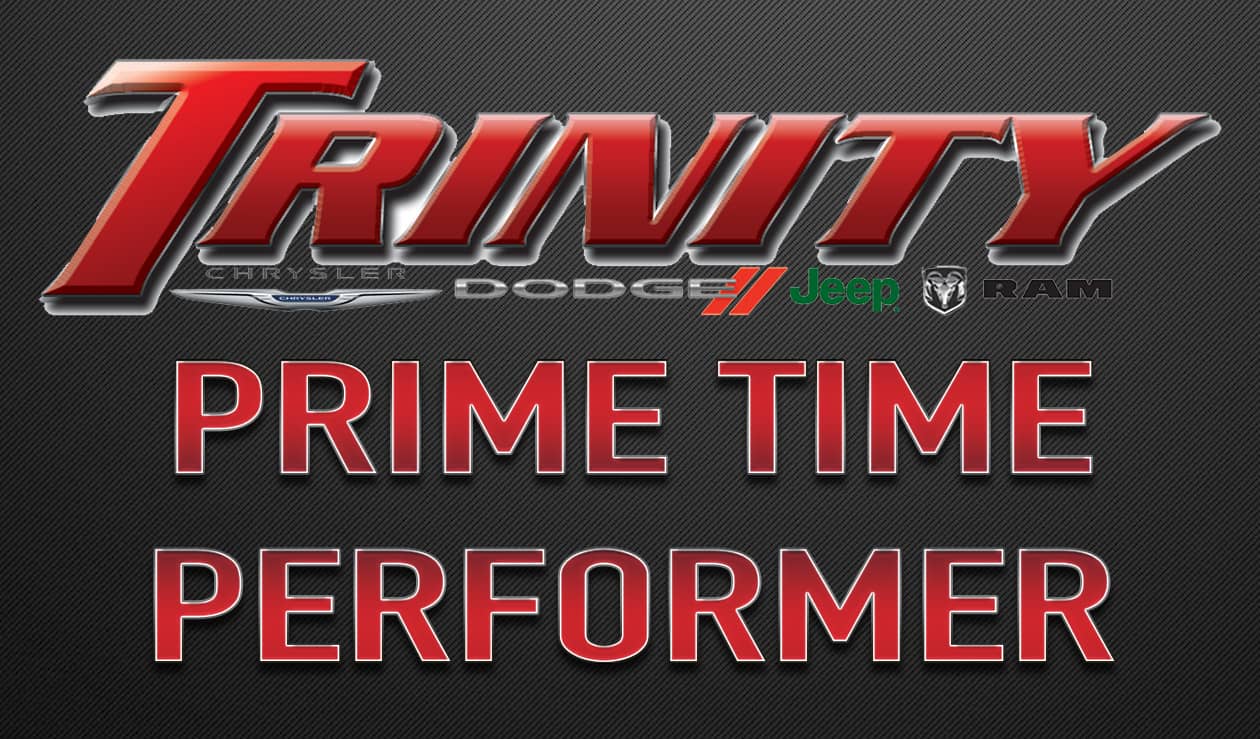 Here are this week's candidates for the Trinity Chrysler Dodge Jeep Ram in Taylorville Prime Time Performer.
You can vote once every 12 hours until the polls close on Friday at 5 p.m.
The winner will receive a $20 gift card to Dublin Pub.
Mason Funk (UHigh Boys Basketball) The Pioneers are one of the hottest teams in the state right now and are getting hot at the right time with the postseason starting next week. In a big win over SHG on Friday Funk led UHigh with 21 points including 14 in the first half. He also added 16 points in a running clock victory at Lanphier on Tuesday. Highlights of that win over SHG HERE.
Robert Hull (Southeast Wrestling) The Spartans have a wrestler heading to state! Hull will travel to Champaign this weekend after picking up first at the 2A Highland sectional as a heavyweight. He got a fall in the championship match over Glenwood's Mark Helm for the victory. Highlights HERE.
Jaycee Smith (Pleasant Plains Girls Basketball) The Sangamo is the Cardinals conference once more! Pleasant Plains picked up a 48-27 victory over previously unbeaten PORTA on Wednesday to claim the conference crown. In the victory Smith was hot from three point range, making four 3s for a game high 12 points. See the highlights of the victory HERE.
Kloe Froebe (Lincoln Girls Basketball) The Railer finish the regular season with a perfect 30-0 record. Besides becoming the sixth Lincoln basketball team to finish the regular season unbeaten, Froebe set a new school record. She becomes the second person to score over 800 points in a season and set the new record at 833 points. Highlights of Lincoln's win over Taylorville on Tuesday HERE.
Kaylen Reed (Rochester Girls Basketball) Rochester claimed the Central State Eight title on Tuesday with a 52-40 win over Southeast. After not playing against SHG the Friday before with an ankle injury, Reed came back and was the teams leading scorer. She scored 16 points while adding four assists and two steals. Highlights of the win HERE.
Lucas Bixby (New Berlin Boys Basketball) The Pretzels are in sole control of the Sangamo after a 55-22 victory over Auburn on Tuesday night. In that win Bixby finished with 18 points. He also added 10 points in a win over Riverton on Friday and six more on Saturday against South Fork. Highlights of that conference win over Auburn HERE.
Bryar Lane (PORTA Wrestling) Another sectional winner from the area is Lane. The PORTA wrestler will head to Champaign after a 8-0 major decision over Cody Langland of El Paso Gridley in the 182 weight class. Check out some of the highlights of Lane's win in the semifinal and hear from him HERE.
Cory West (Sacred Heart Griffin Wrestling) This Cyclone is heading back to state for the second time this year. West is already a part of the 4A state championship football team and is now looking for an individual title on the wrestling mat this weekend in Champaign. West picked up a 195lb sectional title victory in Carterville on Saturday with a fall at 1:07 over Taylorville's William Blue. 
Canon Bruce (Rochester Boys Basketball) The Rockets picked up a couple wins last week that guarantees they finish with a winning record in the regular season for the first time since 2008. One of those victory was a 58-54 win against Jacksonville in which Bruce had a team high 21 points while going 5 for 10 from three point range.
Ella Miloncus (Lanphier Wrestling) Lanphier is sending the first girl in school history to the state wrestling tournament. Miloncus will compete at the IHSA girls wrestling tournament in Bloomington starting February 24th. She finished 4th at the Peoria Richwoods sectional in the 110 weight class.