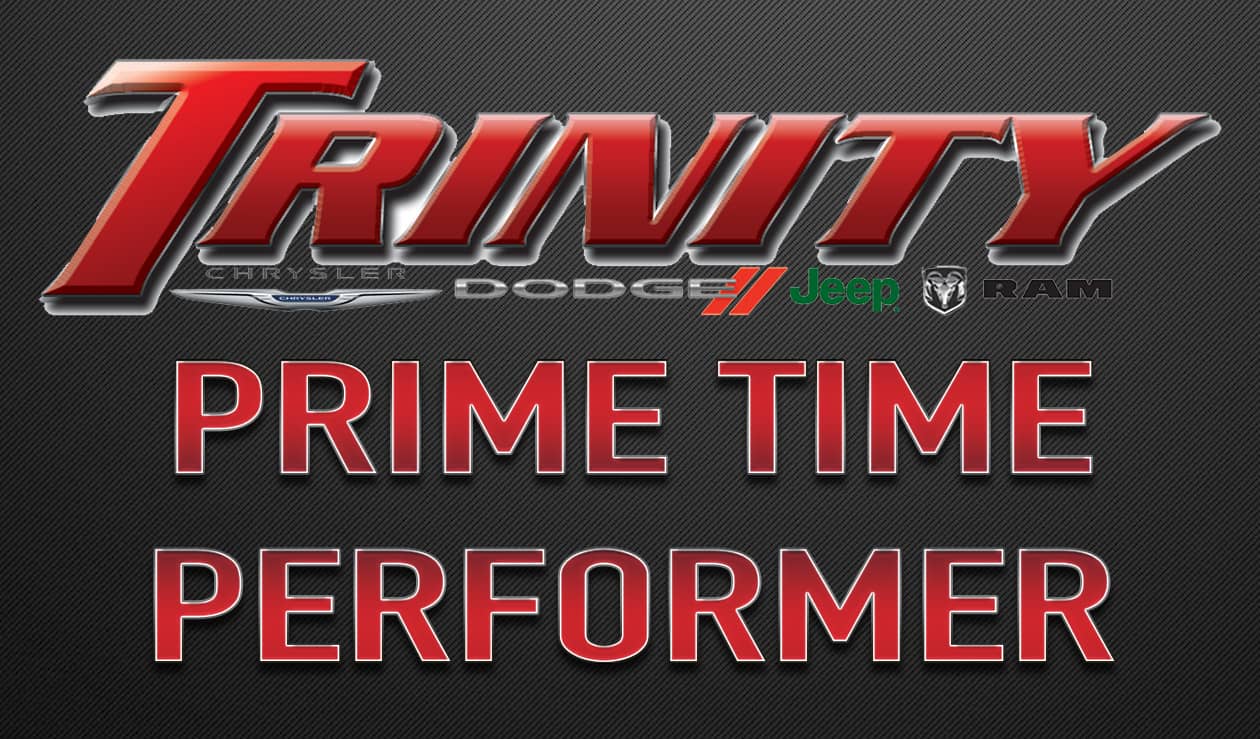 Here are this week's candidates for the Trinity Chrysler Dodge Jeep Ram in Taylorville Prime Time Performer.
You can vote once every 12 hours until the polls close on Friday at 5 p.m.
The winner will receive a $20 gift card to Dublin Pub.
Kloe Froebe (Lincoln Girls Basketball) A week of big games for the Railers as they broke a school record reaching the 24-0 mark on Saturday. On Monday, they picked up a win over Wheaton North, 91-54, as Froebe finished with 43 points, 11 rebounds and 11 assists. She broke the junior season scoring record for Lincoln in that game. Fast forward to Saturday #3 Lincoln took on #2 Peoria and picked up another win, 48-41. Froebe was the leading scorer in that game with 28 points. Highlights of the win over Peoria HERE.
Evan Houser (Pleasant Plains Boys Basketball) The Cardinals traveled to Winchester to take on West Central on Tuesday and Houser played hero with a buzzer beater three for the 49-47 victory. Houser got things started early for Plains on Friday night with three big three pointers in the first half against Maroa Forsyth. Then he drained five 3s and finished with 20 points in a win over Rochester on Saturday. See the buzzer beater from Tuesday HERE and the win over Maroa Forsyth HERE, and highlights against Rochester HERE.
Ty Blake (UHigh Boys Basketball) The Pioneers went 3-0 last week with two conference wins and big performances from Blake. He was one of the top scorers with 27 points against Rochester on Tuesday then on Friday he led UHigh with 12 points. Highlights of the win over Rochester HERE.
Cory West (Sacred Heart Griffin Wrestling) Another school record on PTP this week comes from the mats at West Campus. Senior Cory West set the record for most career wins with his 119th victory, 81 of those wins coming by pin. See both of those wins HERE.
Kaylen Reed (Rochester Girls Basketball) Rochester stays unbeaten in the Central State Eight with two more wins last week. On Tuesday they hosted UHigh who keep it close late in the game but the Rockets prevailed 36-28. Then at Springfield High on Saturday the Rockets picked up another victory, 42-32. Reed led the team with 16 points against Springfield, nine of those points coming in the second half. Highlights of the win over UHigh HERE and Saturday's victory HERE.
Jaycee Smith (Pleasant Plains Girls Basketball) The Cardinals won the girls Sangamon County Tournament on Thursday on their home court for their fourth title in five years. Smith led Pleasant Plains with a 15 points including four 3s in the championship game. See the highlights from that victory HERE.
Amir Womack (Southeast Boys Swimming and Diving) There is a new diving record at Southeast as Womack put his name atop the record book. He set a new record score of 208.5 beating the previous score of 202.2.
Adam Staley (Rochester Boys Basketball) The Rockets hosted Springfield High on Friday in Central State Eight action and picked up a 45-44 victory. Down two late, Staley hit a three pointer with 2 seconds left to give Rochester the victory. He finished the game with 10 points.
Kevin Howell (New Berlin Boys Basketball) The Pretzels started Sangamo play with a victory over Athens on Friday night. In the 48-34 victory Howell had a game high 20 points, picking up 10 of those points in the first quarter.
Megan Hughes (Illini Central Girls Basketball) A big game for Hughes on Saturday against Pawnee as the Lady Cougars picked up a 54-48 victory. Hughes finished with 23 points, hitting six three pointers and going 5 for 6 at the line late to give Illini Central the victory.