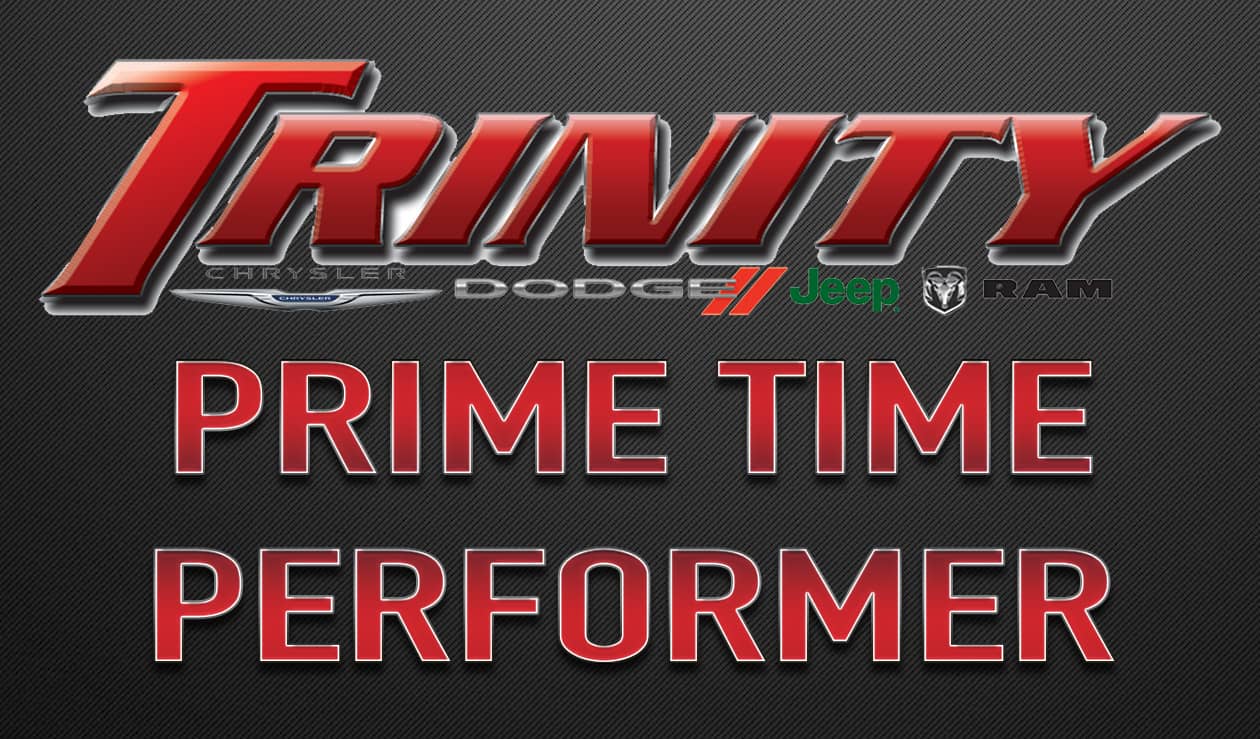 Here are this week's candidates for the Trinity Chrysler Dodge Jeep Ram in Taylorville Prime Time Performer.
You can vote once every 12 hours until the polls close on Friday at 5 p.m.
The winner will receive a $20 gift card to Dublin Pub.
Zack Hawkinson (Sacred Heart Griffin Boys Basketball) Back on the list this week after two massive games with a total of 59 points and 39 rebounds over two games. First in a win over MacArthur at Belz Gym on Friday, Hawkinson had 26 points and 22 rebounds plus a full court buzzer beater to end the third. He followed up that performance on Saturday at the Highland shootout with 33 points and 17 rebound in a win over St Louis CBC. Highlights of Friday's game HERE and Saturday's HERE.
Jake Seman (Williamsville Boys Basketball) The Bullets picked up three more wins last week including a big one over previously unbeaten St Joseph Ogden. In the 52-48 victory at Dave Root Court, Seman led the team with 16 points. He added another 7 points in a win over Pawnee on Friday. See the highlights of the win over SJO HERE.
Carson Arthalony (PORTA Girls Basketball) The Lady Jays moved to 17-0 this week after a few big wins. One win came on Tuesday against previously unbeaten Fieldcrest, Arthalony led the team with 13 points and 11 rebounds that night. On Saturday in a win over Havana she led the team with 19 points. See the highlights of the win against Fieldcrest HERE.
Callie Huston (Sacred Heart Griffin Girls Basketball) The Cyclones picked up conference wins over Glenwood and MacArthur last week. In the win over MacArthur on Friday Huston had 17 first half points and led the team with a total of 24. She also was one of the leading scorers in the win over Glenwood. Highlights of the Friday night win HERE.
Payton Cook (Lincoln Boys Basketball) The Railers continue to pick up wins and on Saturday they got a 60-42 win over Lanphier at Lober-Nika Gym. Cook led Lincoln with 12 points and seven rebound while also picking up three steals in the win. Highlights of that victory HERE.
Cole Edie (Auburn Wrestling) Edie brought home first place in the 285 pound weight class from the Lyle King PIT on Saturday. He picked up four wins by fall on his way to the first place finish including a fall just 27 seconds into his opening round match and a fall at 1:06 in the championship match.
Leah Adlaf (Maroa Forsyth Girls Basketball) The Trojans finished third at the Macon County Tournament last week but it was Adlaf who hit a personal milestone. Adlaf scored her 1,000th career point in the third place game against St. Teresa.
Taylor Offer (Rochester Girls Basketball) The Rockets stand on top of the Central State Eight standings with a conference record of 8-0 after two wins last week. In their win over Springfield High on Tuesday, Offer had 16 points and went 2-2 from the free throw line. Check out the highlights of that game HERE.
Sincer Jackson (Eisenhower Boys Basketball) Eisenhower traveled to Springfield on Tuesday to take on Lanphier and took home a 60-53 victory. In the win, Jackson led the team with 17 points and five steals.
Trenton Dietrich (Illini Central Boys Basketball) A near record setting night for Dietrich against Midwest Central last week. In the win the junior led the way with 39 points and 14 rebounds. The 39 points tied a school record for most points in a game.
Addie Stadsholt (Athens Girls Basketball) The Warriors picked up a Tomahawk conference win over Mt Pulaski on Thursday in a close one. Athens won with a score of 39-37 behind 16 points from Stadsholt including two big free throws at the end of the game to help secure the win. See the highlights HERE.