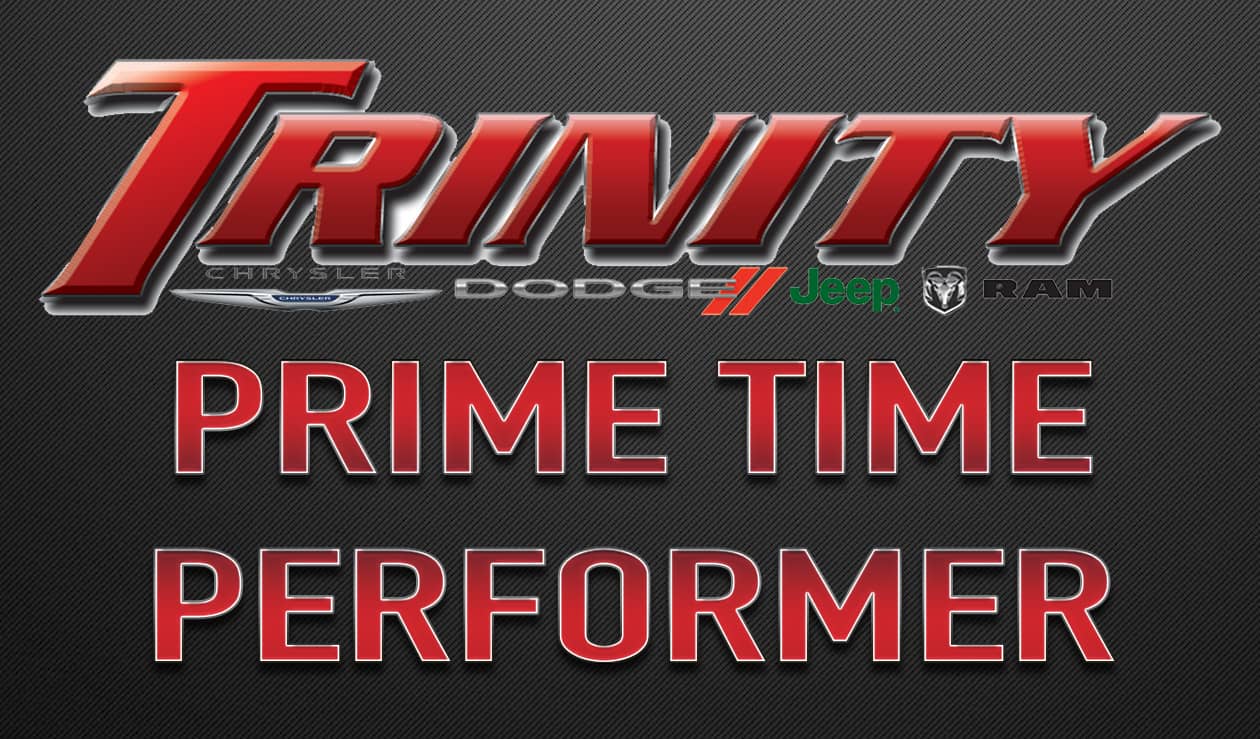 Here are this week's candidates for the Trinity Chrysler Dodge Jeep Ram in Taylorville Prime Time Performer.
You can vote once every 12 hours until the polls close on Friday at 5 p.m.
The winner will receive a $20 gift card to Dublin Pub.
Kaiden Maurer (Maroa Forsyth Baseball) Add a no-hitter to the list of reasons why Maurer has made this list throughout the year. On a cold, windy Thursday afternoon at Forsyth Park Maurer struck out 6 allowing no hits in the five inning 10-0 victory over Athens. He also had a hit and drew a walk at the plate. Check out the highlights HERE.
Elle Walker (Pleasant Plains Girls Soccer) The Cardinals picked up two wins this week and Walker preserved the shutout in goal in both games. The first was a 3-0 win over Williamsville on Monday with the second win coming on Friday against Hillsboro. See the highlights of  the Williamsville win HERE and the Hillsboro win HERE.
Jake Swartz (U-High Baseball) Big win for the Pioneers and Swartz on Wednesday against Glenwood. Swartz threw a no hitter while struck out 15 and walking two in the 7-0 victory. He also had one RBI in that win and added another RBI in the victory over the Titans on Thursday. Check out the highlights of the no-hitter HERE.
Ubaydah Mahmood (Glenwood Tennis) The Titans picked up a conference victory over SHG on Monday and two of their wins came from Mahmood. He won his singles match 6-1, 6-3 and also won his doubles match with a victory of 6-3, 6-2. Check out the highlights HERE.
Cheresse Mitchell (SHG Girls Soccer) A big Central State Eight win for the Cyclones last Monday against Springfield High. Mitchell had the shutout in the goal in the 4-0 victory. See the highlights of the win HERE.
Austin Adcock (Rochester Baseball) A big week for Austin Adcock as he committed to LLCC on Tuesday then had a big day at the plate. He had three hits and four RBIs with a triple and a homer in a 15-11 victory over SHG. He also had two hits and an RBI in the second game against SHG on Wednesday. Highlights of Tuesday's win HERE.
Macy Pierce (Glenwood Softball) The Titans swept the UHigh Pioneers with a 6-0 win on Wednesday and a 5-1 win on Thursday. In Thursday's game Pierce came up big at the plate with two hits and three RBIs, which included two doubles, in the victory. She also had an RBI in Wednesday's win. See highlights of her three RBI performance HERE.
Nolan Kulavic (Springfield High Baseball) The Senators swept Jacksonville in a double header on Thursday and in game one Kulavic came up with a big homer. The game was tied at one entering the top of the seventh and Kulavic hit a three run homer to put Springfield ahead 4-1 for the victory. See the homer and the highlights HERE.
Meena Taylor (Calvary/Lutheran High Softball) A big week for the freshman pitcher both in the circle and at the plate. Against Taylorville on Monday she struck out 17 in seven innings. Then despite a 1-0 loss to Triopia on Saturday she struck out 15 with no earned runs and no walks. She finished 5 for 6 at the plate this week as well.
Chloe Crawford (Southeast Girls Soccer) When Southeast took on Lanphier recently the Spartans picked up a big 8-0 win but the freshman came out with a new school record. Crawford had six goals in the victory which set the school record for goals in a game.
Daleny Chumbley (Tri-City Softball) – TCSV has bounced back and continued to add wins to their record since falling to Olympia just over a week ago. Chumbley added a perfect game to her resume on Thursday against Pawnee. She struck out eight in the five inning game while adding two RBIs at the plate.
Mason Kooi (Lutheran High Track and Field) Another school record on PTP this week. Kooi took first place in triple jump on Tuesday at Athens with a jump of 44 feet 5.5 inches. That jump beat the school record by over two feet and was also a PR for the junior.