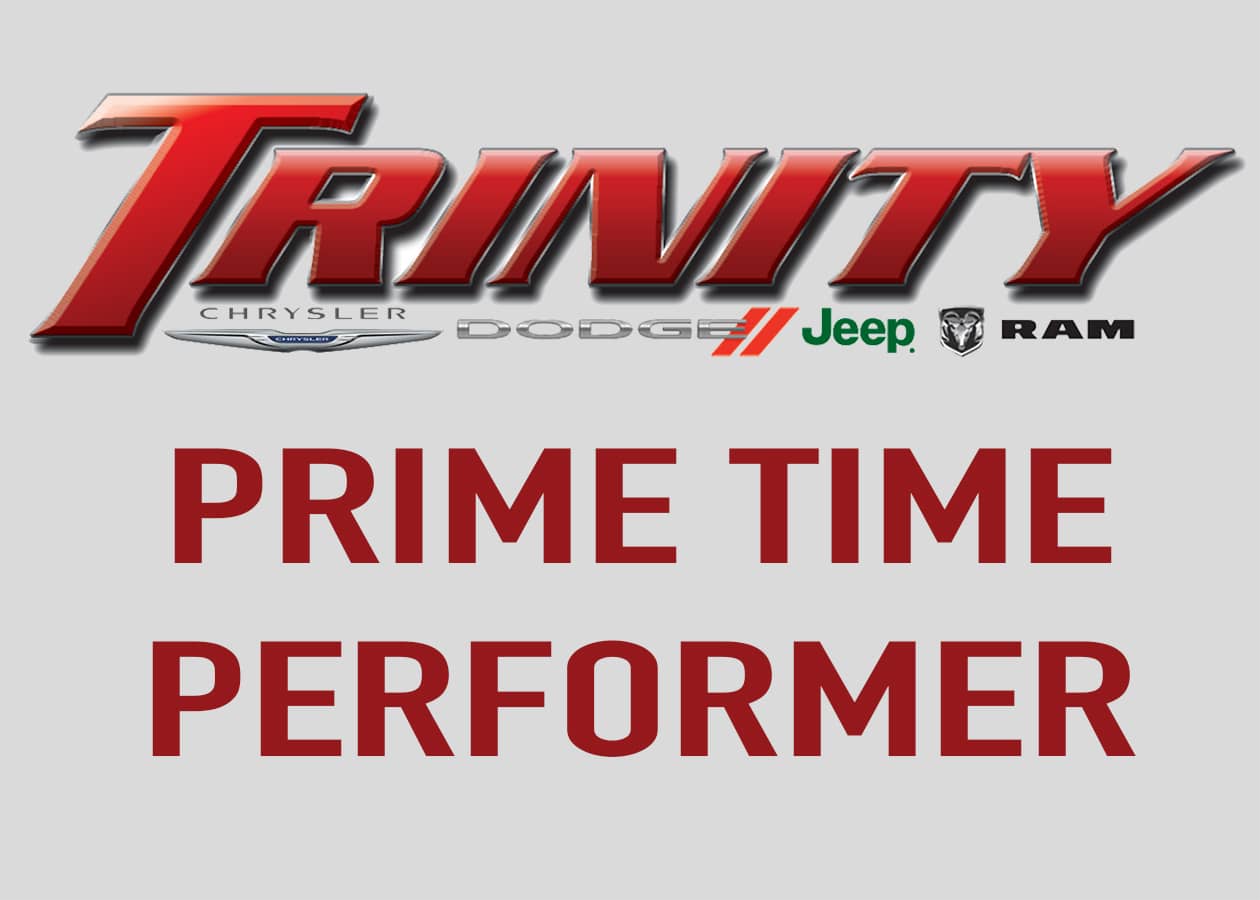 Here are this week's candidates for the Trinity Chrysler Dodge Jeep Ram in Taylorville Prime Time Performer.
You can vote once every 12 hours until the polls close on Friday at 5 p.m.
The winner will receive a $20 gift card to Dublin Pub.
Austin O'Donoghue (Lincoln Wrestling) Breaking a long standing school record is one way to earn a PTP nominee. With wins against Charleston and Mt. Zion he picked up his 144th and 145th career win to tie then pass Coach Lawrence's record of 144 wins.
Adepoju Arogundade (Glenwood Track and Field) The Titans nearly swept the running events at the CS8 meet while Arogundade picked up two of those individual wins in the 110 meter hurdles (15.12) and 300 meter hurdles (39.76) and was a part of the 4×400 team that won with a time of 3:27.47.
Ellie Gegen (Rochester Soccer) A regional championship went to the Rockets with their 2-0 win over Springfield High. During the win, goalie Gegen posted a shutout to help secure the win.
Teagan Morley (Pleasant Plains Track and Field) The Cardinals picked up a sectional championship and Morley qualified for state in 4 events while setting two personal records. In pole vault she had a PR at 10-00.5 for first place. Also winning the 100 meter (13.01) and 400 meter (1:01.47) with a PR in the 400. She also qualified for state with the 4×400 team finishing second with a time of 4:22.20.
Colton Naffziger (U-High Track and Field) The Pioneers picked up second place at the CS8 meet on Thursday and Naffziger set a new meet record in pole vault. The previous record was 15 feet and Naffziger passed that by 9 inches for a new record of 15 feet 9 inches.
Ali Matthews (Glenwood Soccer) The Titans continue to roll with a win over Mt Zion for the regional championship. Matthews had two goals in the game including the goal to break the 1-1 tie as Glenwood went on to win 9-1.
Anthony Ruzic (Auburn Wrestling) The Trojans keep picking up wins on the mats and one of their two undefeated is Ruzic. He has a record of 23-0 as wrestling starts to wrap up their season this week.
Josie Deatherage (Rochester Softball) In a 10-0 victory over Springfield High for the regional championship Deatherage allowed just one hit and one walk in 6 innings pitched. While striking out two her defense helped out with zero errors.
Elle Walker (Pleasant Plains Soccer) The Cardinals picked up a regional championship over SHG in a 1-0 double overtime win on Friday. Walker was in great in the net including two big saves in the first overtime, go check out the highlight to see what we're talking about.
Olivia Riddley (Glenwood Softball) Riddley contributed four runs batted in as the Titans picked up 14-0 win for the regional championship over Taylorville. The three of the RBIs came on a three run homer while the fourth was a sac fly.