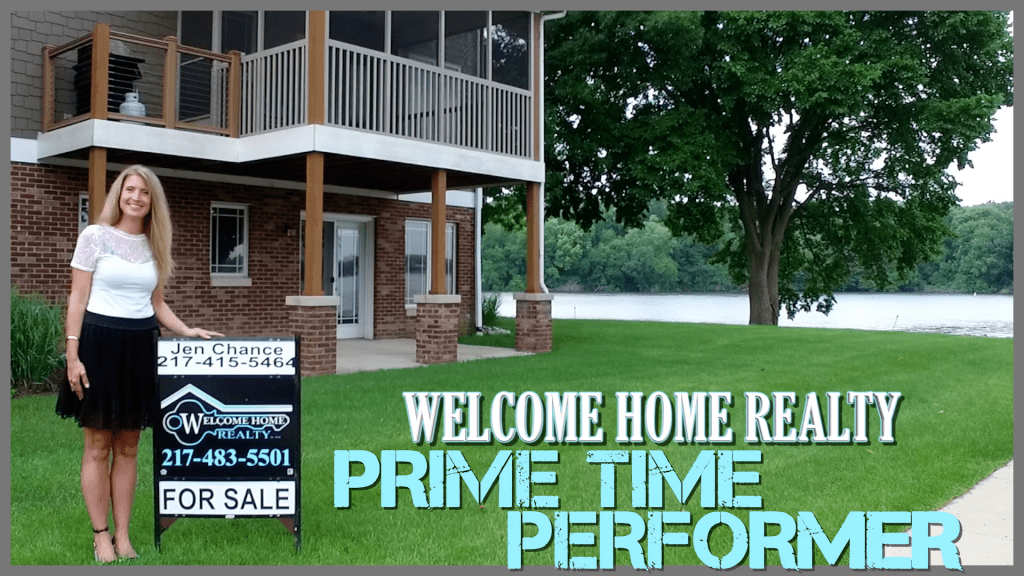 Here are this week's candidates for the Welcome Home Realty Prime Time Performer.
You can vote once every 12 hours until the polls close on Friday at 5 p.m.
The winner will receive a $20 gift card to Dublin Pub.
Joel Niermann (Pleasant Plains Forward) Saturday's 57-55 win over IVC was a perfect showing for just how relentless of a basketball player Joel Niermann is in all facets of the game. Tied at 55 with 2.3 seconds to go, Niermann caught a lob for a chance to win, couldn't convert, but followed his shot for the game winner right at the buzzer anyway. The senior big man finished with 27 points and was a stud all game for the Cardinals.
Levi Vorreyer (Glenwood Diver) Levi has been making a splash in the diving pool since he was a freshman, but at the CS8 Conference swim meet on Saturday he had the spotlight to himself. Vorreyer set the CS8 diving record Saturday with a score of 507.15, helping the Glenwood Titans to a dominant conference win.
Kyndel Arthalony (Illini Central Forward) She's back with another record. Just a few weeks after breaking her own single game scoring record, Arthalony became the all-time leading scorer in Illini Central history on Monday with an 18 point performance against Midwest Central. The record was previously held by Tiffany Damm with 1,557.
Jake Benninger (Lincoln Wrestler) The Lincoln Railers captured a team title at the 2A Jacksonville Regional on Saturday, and Benninger was a big reason why. His individual title at heavyweight was one of three individual champions for Lincoln in a huge day for Railer wrestling.
Angelo Bernal (Normal U-High Forward) Getting ready to go for a makeup game early on a Thursday might feel a little weird for a high school hoops player, but nobody told U-High big man Angelo Bernal. Coming off of a loss Tuesday to Southeast, Bernal helped the Pioneers bounce back in a big way against Eisenhower, dropping 30 points in a 67-56 win.
Ashlyn Sturdy (Tri-City Guard) A #PTP regular, we had to shout Sturdy out once again for entering rarified air on Tuesday, as the Tornadoes senior notched 2,000 career points with an 18 point performance in a 45-37 win against South County. She added 18 more in a 42-28 win against Athens and spoke to us after the game about hitting 2K.
Nick Spannaus (MacArthur Forward) The General junior goes back to back on #PTP nominations, simply because he went back to back with CS8 game winners. After last week's wild buzzer beating three to down Glenwood in overtime, Spannaus' encore performance came Tuesday at Lober-Nika Gym where he went coast to coast with two seconds remaining for an and one bucket to give MacArthur a 59-56 win over Lanphier.
Spencer Rikas (Auburn Guard) The Trojans weren't going to let a rivalry game against North Mac at home slip away, and Rikas made sure of that showing unbelievable composure at the free throw line with 1.2 seconds remaining. The Auburn guard knocked down both free throws to give the Trojans a 61-59 win, but we should also mention his four 3-pointers and 15 points in the game were pretty clutch as well.
Caden Flanders (PORTA Wrestler) The Bluejays had themselves quite a day at their 1A wrestling regional. While they came in second as a team, PORTA advanced 12 wrestlers to sectionals and Flanders was a huge part of that. The Bluejay wrestler went home a regional champion at 195 pounds.
Graham Turk (Glenwood Swimmer) Saturday was a gigantic day for Glenwood swimming, and senior swimmer Graham Turk was at the center of it all. The Titans won the CS8 Conference meet with 473 total points, and Turk was a first place finisher in the 200 Medley Relay, 50 Freestyle, 100 Freestyle and 400 Freestyle Relay. Four for four as a CS8 champion isn't too shabby for the senior.
Jurnee Flournoy (MacArthur Guard) With a chance at an outright CS8 crown on the line, the MacArthur Generals seized the opportunity. Senior guard Jurnee Flournoy was a major contributor to a crucial pair of games for the Generals, chipping in 11 points, including three 3-pointers, in a 53-38 win over SHG, then adding a game-high 15 points in a win over Southeast that sealed up the CS8 conference title for MacArthur.
Conner Miller (Glenwood Wrestler) Getting career win #100 to become a regional champion? Not a bad way to notch that personal milestone. Miller was one of seven Titans to advance to sectionals, with four taking home regional championships. Staying undefeated and racking up your 100th win to become the 220 pound regional champ just feels that much sweeter.
James Dent (Southeast Guard) It hasn't been the most memorable season on the East Side, but the Spartans had quite a week thanks in large part to their elite scorer. Dent had a game-high 21 points at home Tuesday night in an upset win over CS8 leader Normal U-High, then followed that up with a 31-point, 11 rebound effort Friday night at the Bank of O'Fallon Shootout. The Southeast junior reminded people this week he should be one of the most feared players in the conference with the ball in his hands.
Sofie Lowis (SHG Guard) Lowis couldn't come away with a conference crown after Thursday's loss to MacArthur, but that didn't stop her from turning around and balling out against Normal U-High on Saturday. The Cyclone sharpshooter dropped a career-high 38 points in a 67-64 win over the Pioneers Saturday at Belz Gym.