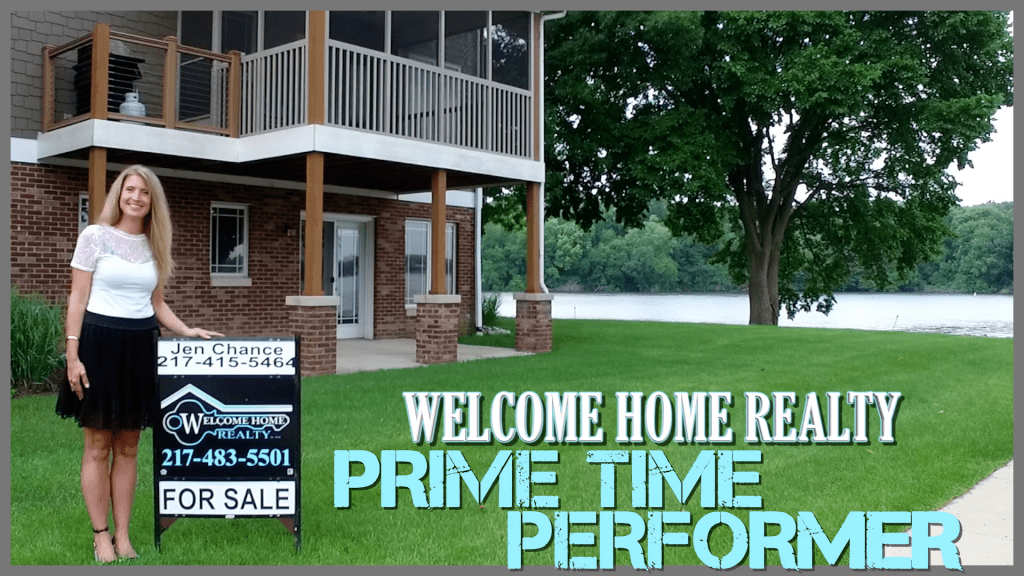 Here are this week's candidates for the Welcome Home Realty Prime Time Performer.
You can vote once every 12 hours until the polls close on Friday at 5 p.m.
The winner will receive a $20 gift card to Dublin Pub.
Jurnee Flournoy (MacArthur Guard) The Generals are the clear cut favorite to win the Central State Eight  after starting 9-0 in conference action. MacArthur went on the road Saturday and built a big second quarter lead thanks to senior guard Jurnee Flournoy who showed the ability to knock down the deep ball and find her way to the rack for buckets inside. 16 of her game high 18 points in the first half was enough to power the Generals to the win. 
Dayton Durham (Riverton Guard) The Hawks fly into County as the number one seed and undefeated in conference play after two road games last week in the Sangamo. A lot of attention has been paid to Travis Hogan and Spencer Yoggerst this year and rightfully so, but junior Dayton Durham dropped 16 points on Friday night in the first quarter against North Mac as the Hawks soared out to a 27-2 lead after one.
Sofie Lowis (SHG Guard) A big City showdown last week and the Cyclones stole one on the road. Sofie Lowis stepped up big with a huge first quarter and finished with 20 points against the Lions. She followed that up on Saturday with seven three-pointers in a big win over Jacksonville. SHG sits right behind MacArthur in the CS8 standings, we can't wait for February 6.
Alex Wood (U-High Guard) The Pioneers protected their home turf in a big way on Friday night, beating Lanphier and asserting themselves firming into first place in the CS8 (with three other teams). Alex Wood scored 12 points, including his 1000 career during the game against the Lions, making him the obvious choice for Prime Time Performer this week on a team full of guys that can get here each week.
Kaden Froebe (Lincoln Guard) Lincoln has claimed the top spot in the Apollo conference and created some separation already. In perhaps their toughest conference test so far, the Railsplitters ran away from Mahomet-Seymour on the road Friday night led by senior guard Kaden Froebe who scored 23 points and is quickly closing in on 1000 for his career. 
RJ Walker (Eisenhower Guard) Quietly going about their business, the Panthers are back in first place in the Central State Eight. Yupp, Eisenhower has just the one loss in conference at Lanphier so far this season. RJ Walker is a big reason why, including his 26 points on Friday night in a tough road test against Southeast (for the third time this season). 
Sarah Finley (Tri-City Sangamon Valley Forward) Everyone in the state knows how good senior guard Ashlyn Sturdy is for the Tornadoes. But emerging as a dangerous option for Tony Nika is freshman Sarah Finley who seemed to find her groove at the Macon County tourney last week. Finley is a solid forward who can score, rebound and play great defense, taking some pressure off Sturdy who's nearly averaging a triple double this season. 
KJ Debrick (Lanphier Forward) The Lions had themselves quite a week, beating Glenwood at home and losing to U-High in Normal. Junior KJ Debrick is currently ranked nationally in rim protecting with nearly 9 blocks a game. He put up a double double with eight blocks against Glenwood and had another double double on the road Friday night against the Pioneers. 
Libby Cronister (Athens Forward) There's only one senior on the squad for Athens this season, but she showed up in a big way last week. Libby Cronister did a little bit of everything in the Warriors big win over Lutheran High, who's ranked higher than them in the County seeding. Cronister had 21 points against the Crusaders and a big steal at the end of the game to seal the deal. 
Caleb Nix (Auburn Wrestler) The PIT is no place for the weak and Auburn went down and proved their a top team in 1A this year with a third place finish as a team. Senior 145 pounder Caleb Nix was one of two Trojans who earned a second place finish on Saturday at the big tourney. Nix lost to undefeated Nolan Throne from Rockridge in the championship, but a 27-2 record to this point in this season shows that Nix is a legit podium contender in Champaign next month. 
Caden Flanders (PORTA Wrestler) The Bluejays flew home from the PIT with two fifth place finishers. Senior Caden Flanders is fighting his way back from injury early this season, but a fifth place finish is a good way to show he's on his way back to the top at 220 pounds. Flanders is 21-3 this season, so watch for his name throughout the next month as he looks for a spot on the podium in Champaign. 
Thomas Vansacik (Glenwood Wrestler) The Titans took first place from the 59th annual Mural Wrestling Tournament in Carbondale over the weekend with fourth place finishers. We all know that Mitch Hutmacher (25-0), Conner Miller (28-0) and Garrett (25-4) are really really good wrestlers for the Titans, but how about the freshman Thomas Vansacik stepping up and winning first at 113 pounds. Vansacik beat Brenden Wadlow from Mascoutah to claim the title and improve his record to 20-9 this season.