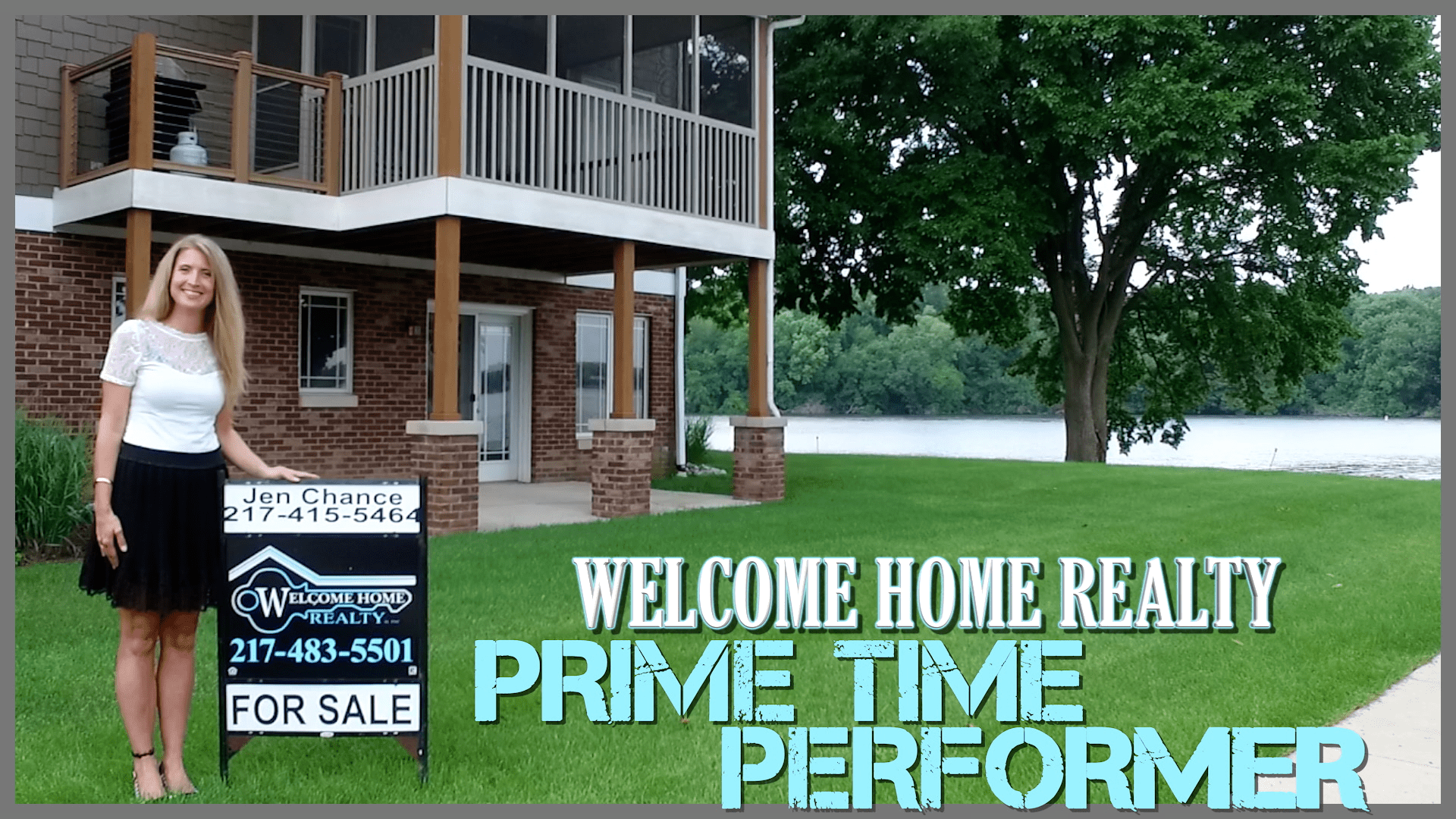 Here are this week's candidates for the Welcome Home Realty Prime Time Performer.
You can vote once every 12 hours until the polls close on Friday at 5 p.m.
The winner will receive a $20 gift card to Mariah's.
Caroline Gwaltney (Williamsville Cross Country) Our cross country coverage got underway Saturday morning and the Bullets' Caroline Gwaltney took the lead. The Williamsville senior won first place at the Rocket Invite with a time of 18:15.3 to get her final high school season started the right way.
Lamar Manning (Lanphier Running Back) Lanphier's Lamar Manning simply could not be contained. The Lions running back found the end zone five times and ran for 286 yards against Eisenhower as Lanphier picked up win number one on the season.
Jake Van Ausdall (North Mac Quarterback) Typically when we think of North Mac's offense, we think of a big offensive line and a ground and pound style attack. The Panthers senior quarterback is proving they have other ways to beat you. Jake Van Ausdall threw four touchdown passes to three different receivers, racking up 183 yards through the air in a big blowout win for Virden and Girard boys.
Athens Offensive Line – Athens ran all over Pleasant Plains in Week Two. The Warriors put up 435 yards on the ground on their way to a 48-0 halftime lead. We're going to give the nod to the offensive line this week Logan Bushong, Riley Lopian, Tommy Westervelt, Payton Shaffer, Caleb Leathers and tight end Kolbe Kinney for being the force in front of Nic Laird, Deyson Davis and Isaiah Cody that got the work done in the trenches.
Clay Bruno (Rochester Quarterback) With all the quarterback talk in the Central State Eight going on this season, make sure you don't forget about the one out in Rochester. Senior Clay Bruno threw for seven, yes, seven, touchdown passes in Week Two. Four of them were to Hank Beatty as Bruno put up 380 yards in the air. 
Deyon Jackson (MacArthur Quarterback) All the great quarterbacks in the Central State Eight this season have to include Decatur's Deyon Jackson. The Generals play caller scored four touchdowns against Jacksonville, including the game winner in the final seconds. Jackson used his legs to get it done as well, showing he's a true dual threat. 
Rashad Rochelle (Springfield High Quarterback) Since we're talking QBs, there's no question that Rashad Rochelle deserves to be discussed. Rochelle averaged nearly 19 yards per carry. Yes, you read that correctly. Rashad ran for 282 yards against Southeast and scored five times on the ground. 
Narkel Leflore (Glenwood Running Back) Getting back to the ground game, we have to nominated Narkel Leflore from Glenwood for his rushing attack against Sacred Heart Griffin. A total of 168 yards, three touchdowns and an easy way to control the clock had Leflore leading the charge for the Titans against the Cyclones in Week Two. 
Caroline Lendy (Athens Volleyball) The Warriors traveled over to Mt Pulaski for a Tomahawk conference game and finished off the Hilltoppers in straight sets. Caroline Lendy was a major reason why Athens picked up the 25-17, 25-19 win and she'll be a force for the Warriors in all of their conference games this season, Sangamo and Tomahawk. 
Riley Hochstein (Glenwood Soccer) Right place, right time. In a tightly contested rivalry game that was coming down to the wire, you just need one small chance and the Titans' Hochstein made the most of his. Finishing off a scramble in the box, Riley's goal proved to be the game winner as Glenwood beat SHG 1-0 in a big time CS8 game.
Lily Barry (U-High Volleyball) Just a freshman, the Central State Eight is going to have to find a way to deal with Lily Barry for the next four years. U-High has passed both big tests to start the CS8 season with sweeps of SHG and Rochester and the freshman Lily Barry was huge against the Rockets on Tuesday. She's able to serve with precision, dig out big hits and slam home kills on the outside for the Pioneers, doing a little bit of everything keeps the young gun on the floor for U-High all the time. 
Kanllakan Twins (Pleasant Plains Volleyball) Macy and Anna Kanllakan have been a huge force for the Cardinals volleyball team to start the season. Both were key pieces in their state championship run last year and have came out of the gates on fire to start the Sangamo slate in 2019. Big blocks up front, kills through the middle, you name it, Macy and Anna have done it for Plains this season.
Tate Ferguson (Rochester Soccer) Goalies don't always get the love they deserve, but Chad Kutscher said his keepers were a huge reason why the Rockets won a stacked Morton Invitational this weekend. Senior keeper Tate Ferguson had nine saves against Glenbard East, including a penalty kick save in regulation and two more PK saves in the shootout. 
Charlie Jessup (Auburn Golf) The Trojans took the top spot at the Sangamo conference golf tournament this weekend. Auburn's Charlie Jessup shot a two over 38 at Edgewood on the front nine to win medalist with a final score of 84. Jessup led the rest of the Trojans who won by 13 strokes over Maroa-Forsyth.