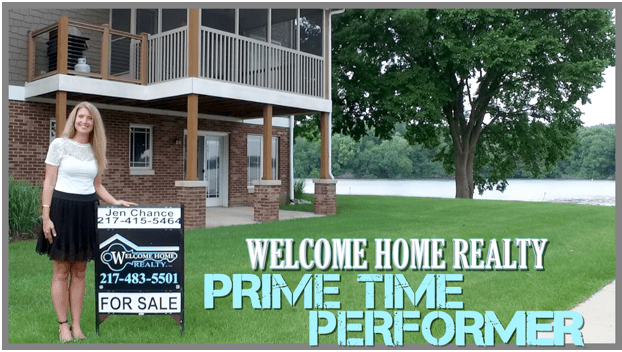 Here are this week's candidates for the Welcome Home Realty Prime Time Performer.
You can vote once every 12 hours until the polls close on Friday at 5 p.m.
The winner will receive a $20 gift card to Mariah's.
Hayden Moore (Williamsville Forward) One week left of the Sangamo season and the Bullets are still on top. A big reason why is forward Hayden Moore, who's been coming off the bench and producing big time. Moore had 17 points against West Central, 16 against New Berlin and 10 against Pawnee in the past week. 
Justin Guernsey (Pleasant Plains Guard) He started the week strong, scoring 13 points in the first quarter against Auburn and Plains blew out the Trojans. The Cardinals' sophomore scored 25 points against Athens on Friday night to show that he's a serious scoring threat heading into the final week of the regular season.
Alex Wood (U-High Guard) The team of the North in the CS8 conference showed they certainly belong securely in the second spot. The Pioneers, led by point guard Alex Wood, beat Lanphier and Glenwood on back to back nights and picked up a big win over crosstown rival Bloomington Central Catholic. Wood had 17 points on Saturday night against the Titans to finish off a great week for U-High. 
Kaden Froebe (Lincoln Guard) Is it possible to be under the radar with a 22-2 record in 3A this season? Yes. The Lincoln Railsplitters slipped up twice in a stacked Collinsville Holiday Tournament. They haven't lost any other games. Junior guard Kaden Froebe scored 18 points against Effingham on Friday night as Lincoln pulled out another victory.
Keon Jones (MacArthur Guard) U-High may have had the best weekend in the Central State Eight, but the MacArthur Generals are a close second. Mac beat Lanphier on Saturday night after beating Springfield High on Friday. The Generals suffered a close loss to Glenwood on Tuesday, but responded well, led by Keon Jones who had 29 points against Springfield High and then 14 against Lanphier.
Kassidy Kirchner (PORTA Guard) For the first time in 24 years, the PORTA Bluejays celebrated a girls basketball regional title! It was a complete team effort that clinched the 2019 plaque, but we have to pick a Prime Time Performer, so we'll go with Kassidy Kirchner who scored 11 points in the regional title game.
Asya Smith (Pleasant Plains Guard) After fighting back from ACL surgery last soccer season, Asya Smith is rounding into form at the perfect time for the Cardinals. Smith is a huge spark off the bench for Pleasant Plains who needed her physical play against Pittsfield to bring home a regional title.
Jaden Snodgrass (Lanphier Guard) It wasn't easy but Jaden Snodgrass showed a lot of poise last week. The Lanphier junior kept it together and scored 17 points to help the Lions head into Belz Gym and beat SHG for some City revenge in a big time rivalry game for the transfer from the Cyclones squad. 
Stepheon Sims (Southeast Guard) All the attention this year has been on the Southeast Spartans and how they've handled adversity while still going through the Central State Eight undefeated. Stepheon Sims might be overlooked for his intangibles but finally got some love for a 28 point performance against Springfield High last week. The Spartans' backcourt is so good, it's scary.
Mitch Hutmacher (Glenwood Wrestler) Ranked number two in the state at 195 pounds in Class 2A…Mitch Hutmacher has lived up to his Illinois Matmen ranking to this point in the year, with a perfect record. Hutmacher added a sectional title to his name in Mahomet-Seymour on Saturday and heads to Champaign this weekend ready to reach the podium and contend for the top spot.
Colton Burtle (Lanphier Wrestler) The North Side is sending two wrestlers to state in Colton Burtle and Rodrick Love. It's always awesome to see a senior achieve the trip to Champaign in his final chance and Colton Burtle got it done in the blood round to make his dream come true. 
Jonah Sinclair (PORTA Wrestler) The blood round is one of the most intense moments in the sports season. It comes down to six minutes of win and you're going to state, lose and you're done for the season. The high stakes didn't bother Jonah Sinclair and even when he found himself trailing in the first, he came back, got the win by fall and punched his ticket to the State Farm Center this weekend.