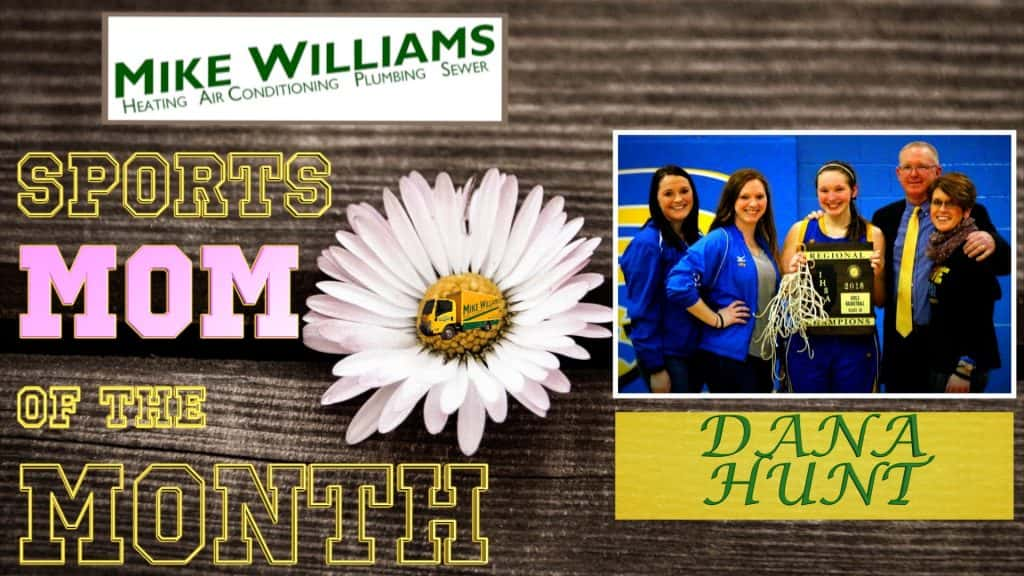 Congratulations to our third Mike Williams Sports Mom of the Month for the 2018 season! Tri-City/Sangamo Valley's Dana Hunt will be automatically entered for the Sports Mom of the Year Grand Prize as well! Be sure to come back and vote in January of 2019.
If you want to nominate a sports mom for this honor, you can do so HERE!
---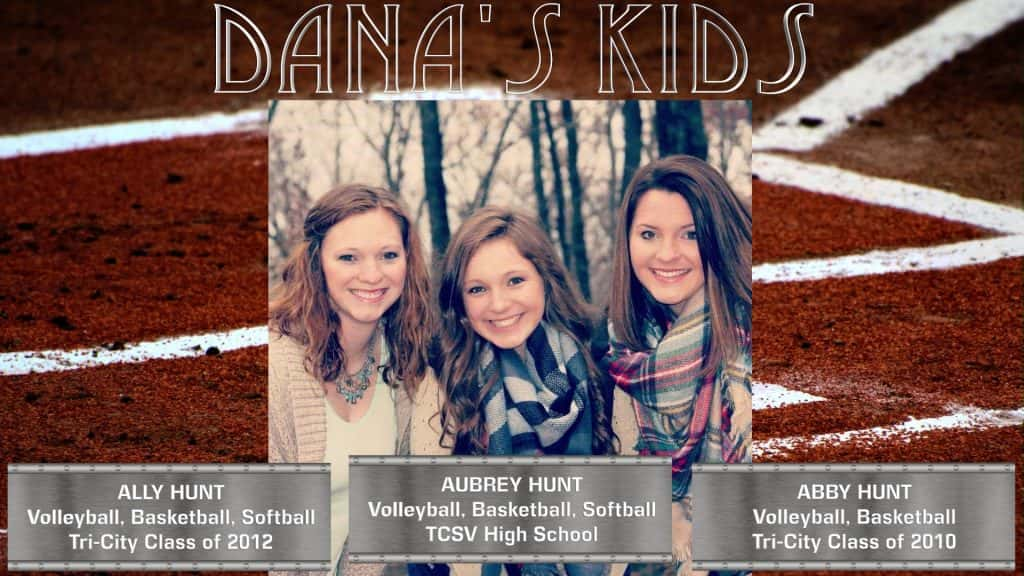 ---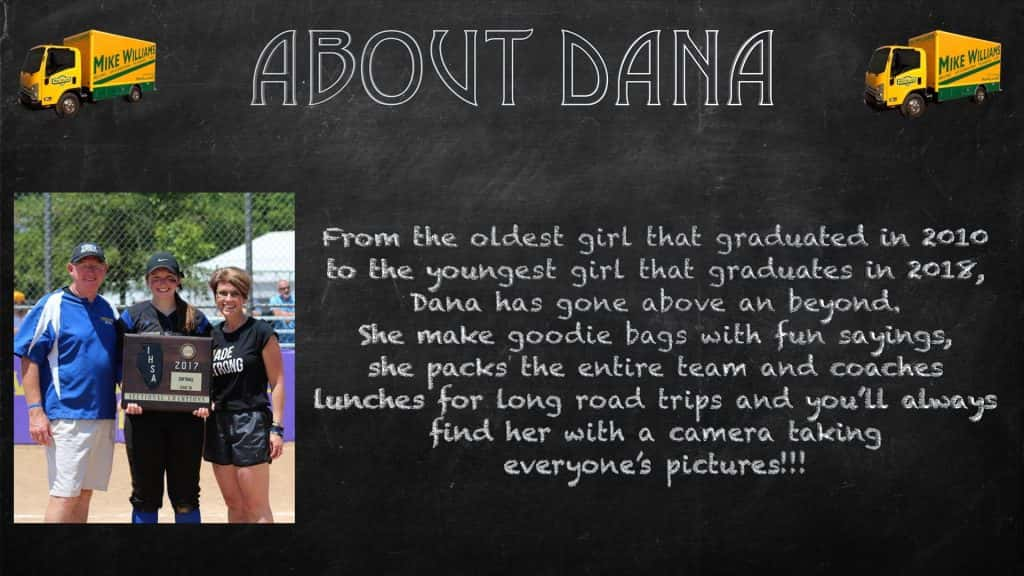 Best Way To Be Pampered: Glass of wine and a good book, swinging on the back porch
Favorite Meal: One I don't have to cook!
Hidden Talent: Making up goofy poems & goody bags for my kids' sports teams over the years.  (I'm going to miss it!)
Favorite Movies: The Blind Side, Draft Day
Dream Vacation: Would love to go to Greece someday, but will probably just have to settle for a greasy hamburger someplace!!
Best song to rock out with in a car full of kids: If I have a car full of kids, Aubs usually will have control over the music, so inevitably Colt 45 will be blaring from the mini-van speakers!  (Mom of the year!)
Top item on your bucket list: To grow old and travel with my husband, Kelly!
If I could be someone else, I'd be: RICH, as in money wise, not as in Rich Jarrett!!
My best sport in high school was: Volleyball, even though I never got my picture on the walls of the gym like rest of the family. For a while I held some serving records at Loogootee High School, in Indiana!  I'm sure they are long gone, but for a period in time I was a record holder, which my kids find hard to believe!!
---