Neuhoff Media and Channel1450.com are pleased to announce the inaugural Channel 1450 Awards on Thursday, June 30, 2022, at 6 p.m. at the Illinois Building on the Illinois State Fairgrounds.
We are also excited to present An Evening with Brian Barnhart and Deon Thomas that will take place during the event.
Barnhart, also known as "The Voice of the Illini," is the play-by-play announcer for both the University of Illinois football and basketball teams.
Thomas, who is the all-time leading scorer for Illinois men's basketball program, co-hosts the Illini basketball broadcasts with Barnhart.
The Channel 1450 Awards will be a night to celebrate the achievements of high school athletes during the 2021-2022 school year.
"We are excited to highlight these student athletes and continue our commitment to local high school sports coverage," said Kevin O'Dea, General Manager of Neuhoff Media Springfield. "We are glad to shine the spotlight on their achievements as we continue our efforts in providing 'media made locally' throughout the area."
The staff at Channel 1450 will chose five finalists from the categories listed below, with one winner coming from each. Nominees will be announced after the season on the Channel 1450 website and social media pages. Winners will be announced at the event for each category. Winners will also be announced for Coach of the Year, Team of the Year and the UCB Cup.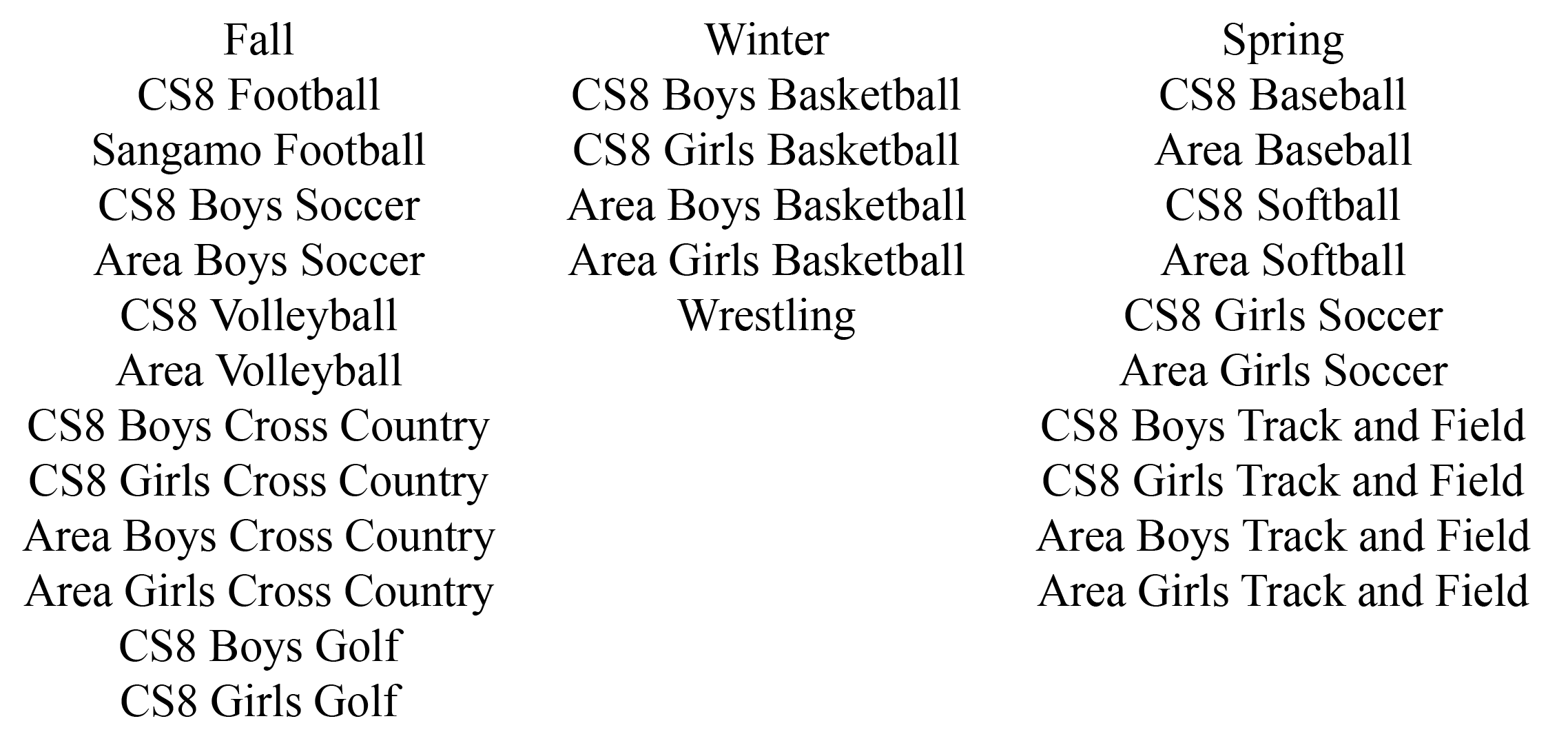 The fall and winter nominees can be found HERE.
Updated UCB Cup Standings can be found HERE.
All nominees and their coaches will get into the event for free. Fall and winter nominees should have already received letters with information on how to claim their ticket (please contact leanna@channel1450.com if you have not received that information).
Spring nominees will be announced and letters will be sent out at the beginning of June.
Additional tickets for family and friends can be purchased for $25 per person or $185 per table of eight.
Channel1450.com and Neuhoff Media would like to thank this year's title sponsors for their support of local high school sports: Green Family Stores, Springfield Clinic, Stuller Inc. Steak 'N Shake and United Community Bank.