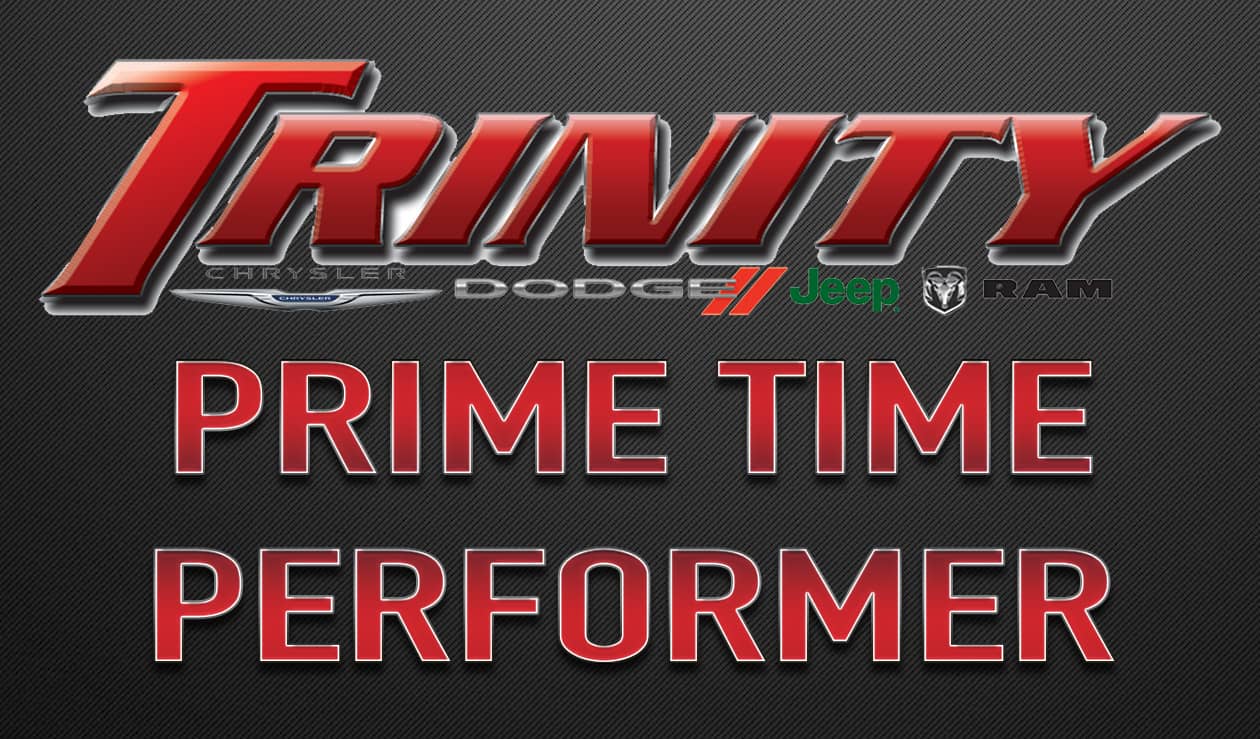 Here are this week's candidates for the Trinity Chrysler Dodge Jeep Ram in Taylorville Prime Time Performer.
You can vote once every 12 hours until the polls close on Friday at 5 p.m.
The winner will receive a $20 gift card to Dublin Pub.
Gigi Yurevich (Glenwood Girls Soccer) What's better then one shutout? Two. Yurevich had two shutouts last week. The first was against SHG on Tuesday in a 2-0 Glenwood victory. The second shutout came on Thursday in a 3-0 victory against Quincy. See the highlights against SHG HERE and Quincy HERE.
Aleese Trimingham (Auburn Track and Field) Trimingham picked up a win in the 100 hurdles at the Rocket Invite on Saturday but more importantly she set a new school record. Her time was 16.20 seconds breaking the previous record of 16.6 that was set in 1995. See that record breaking performance HERE.
Ethan Willoughby (Maroa Forsyth Baseball) The Trojans are the only remaining unbeaten team in the Sangamo thanks to two more conference victories last week. Against Williamsville on Tuesday Willoughby had two hits and four RBIs in the 9-1 win. Check out the highlights HERE.
Jayden Veesenmeyer (Pleasant Plains Track and Field) Another school record that was broke at the Rocket Invite on Saturday was Vessenmeyer who broke the 100 meter record at Pleasant Plains. He finished first with a time of 10.60 seconds. See the win HERE.
Josh Mauney (Lutheran High Baseball) A conference win for the Crusaders resulted in a no-hitter for the senior. He had 13 strikeouts in the 10-0 victory and also hit a home run in the fifth inning.
Cassidy Clark (Mt Pulaski Track and Field) On Wednesday Clark broke her own school record at the Olympia Relays with a throw of 139′ 1″. That beats her pervious record of 131 feet by just over eight feet.
Cole Smith (Auburn Baseball) A big win for Auburn on Thursday with a 7-2 victory over North Mac. Smith picked up the win on the mound with 5.2 innings pitched allowing four hit, one earned run and striking out 11. See the first few innings of the victory HERE.
Katelyn Lehnen (Glenwood Track and Field) Lehnen won three individual events at the Titans Invite and helped lead Glenwood to a team title on Friday night. She won the 100 meter (12.42), the 200 meter (25.46) and the 400 meter (57.76). See those three races HERE.
Luke Hubbard (Maroa Forsyth Tennis) Springfield High hosted the JD Sinnock Tournament on Saturday and in the Nadal bracket at the Velasco Tennis Center Hubbard picked up a #1 singles championship. He won 6-0, 6-3 against Springfield's Reece Fullerton. See some of the singles highlights from the tournament HERE.
Ainsley McCarthy (SHG Softball) The Cyclones picked up a win over Jacksonville on Friday while McCarthy threw a no-hitter. She struck out four in four innings pitched while picking up two hits and two RBIs at the plate.
Braden White (Springfield High Track and Field) You can add Braden White's name to the record books at Springfield after his performance on Saturday. He tied the school record in pole vault which was originally set in 1983. That record was 14 feet.
Emma Payne (Athens Girls Soccer) Another school record on PTP this week, this time in soccer. Payne picked up her 20th goal of the season with a goal in the 2-0 victory over Beardstown. That goal also set a new single-season record for Athens. Be on the look out for her to add to that total before the end of the year.