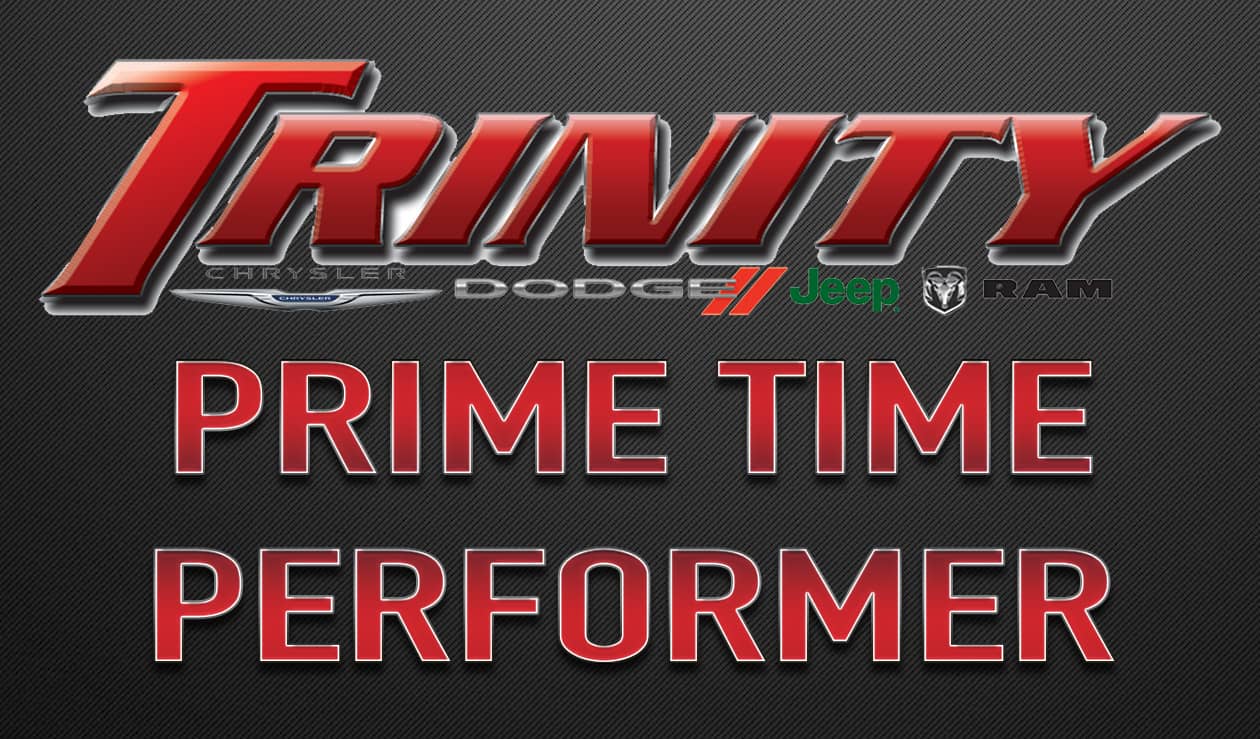 Here are this week's candidates for the Trinity Chrysler Dodge Jeep Ram in Taylorville Prime Time Performer.
You can vote once every 12 hours until the polls close on Friday at 5 p.m.
The winner will receive a $20 gift card to Dublin Pub.
Weston Anderson (Glenwood Boys Basketball) The Titans had an exciting week with a win over Lanphier on Tuesday and a buzzer beater victory over Southeast on Friday. Against Lanphier, Anderson took over with a double double with 26 points and 12 rebounds. He also had five assists, three blocks and three steals.
Kaleah Toran (Springfield High Girls Basketball) Springfield High is the moved to 6-0 in the Central State Eight this week with a come back victory over MacArthur. The Senators trailed by as much as 16 in the second quarter and tied up the game in the third quarter. Toran was a huge part of the comeback and finished with 20 points in the win.
Connor Breazeale (Athens Boys Basketball) Athens continue to roll in the Sangamo with wins over Auburn and New Berlin last week. Breazeale had 25 points in the Auburn game including 15 second half points and finished with 17 in the continued game against New Berlin. He also had 30 points in a non conference game against Edinburg on Saturday.
Kloe Froebe (Lincoln Girls Basketball) The young Lincoln team is lead this year by sophomore Froebe and they picked up three wins last week. In a 57-29  victory over Effingham Froebe scored 33 points.
Zack Hawkinson (Sacred Heart Griffin Boys Basketball) SHG has won 10 straight and Hawkinson continues to be a big contributor for the Cyclones. In a CS8 win over Rochester on Monday he had 18 points including three threes in the third. He also added nine against Eisenhower on Friday.
Ellie Gegen (Rochester Girls Basketball) Rochester picked up wins over U-High and Taylorville on Friday and Saturday as Gegen lead the short-handed Rockets. She had 19 second half points in a comeback victory over the Pioneers and had 19 points in the victory over Taylorville.
Brylan Phillips (MacArthur Boys Basketball) The Generals are one of the two unbeaten teams in the Central State Eight heading into the holidays. In their win at home over Springfield High on Friday Phillips lead the team with 24 points with 15 points in the first half and two threes in the third quarter.
Cole Edie (Auburn Wrestling) We saw plenty of wrestling from the Trojans last week and in their two meets Edie went 5-1. In the 285 pound weight class he picked up wins over Riverton, Springfield, Taylorville, Bloomington and Paducah Tilghman.
Ty Minor (U-High Boys Basketball) The Pioneers picked up their first conference win of the season on Friday over Rochester. U-High trailed by one at the start of the fourth but came back for the 56-43 victory. Minor lead the Pioneers with 13 points.