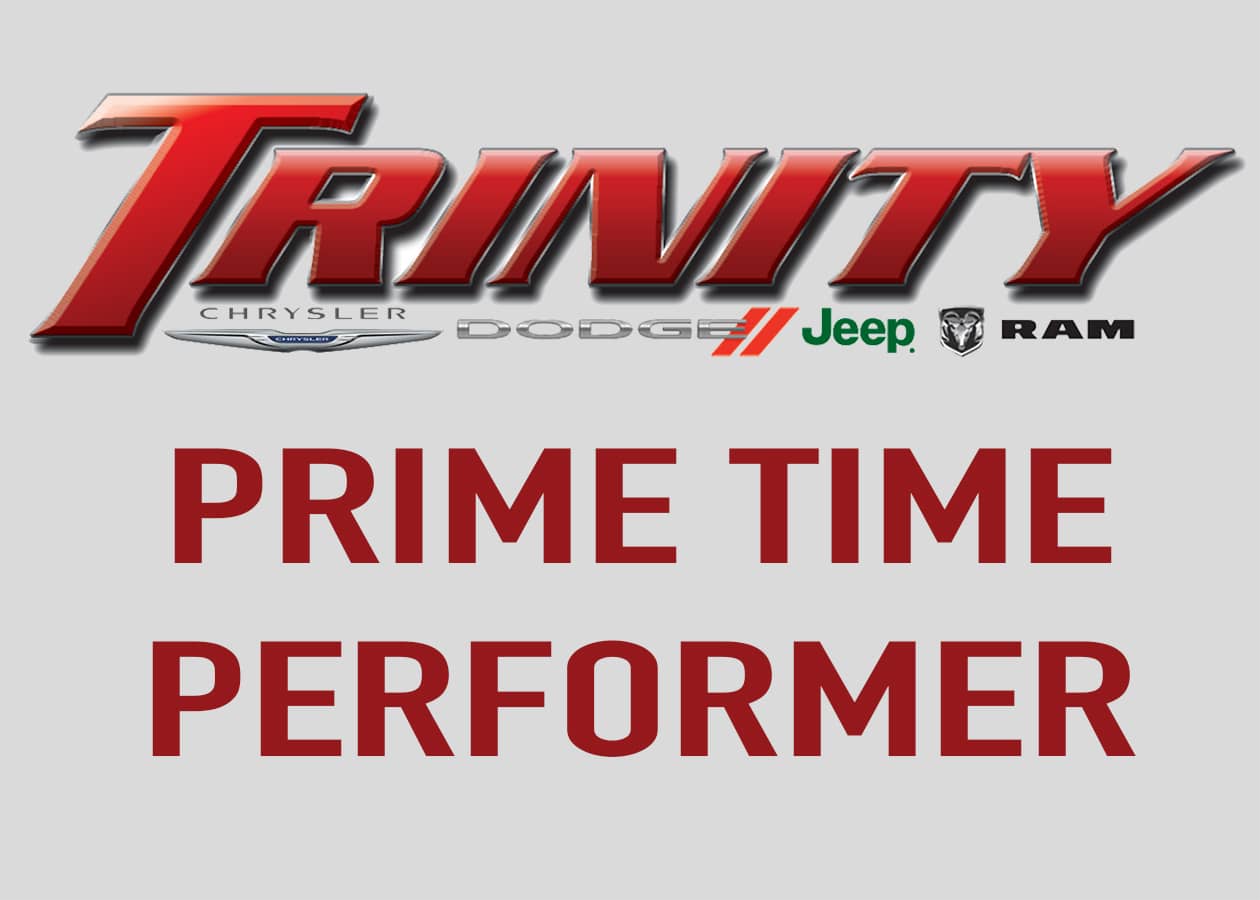 Here are this week's candidates for the Trinity Chrysler Dodge Jeep Ram in Taylorville Prime Time Performer.
You can vote once every 12 hours until the polls close on Friday at 5 p.m.
The winner will receive a $20 gift card to Dublin Pub.
Will Ross (Waverly Track) We saved Will for an extra week since he's a state champion from a smaller school. Waverly High School senior Will Ross destroyed the competition by nearly three feet in the triple jump, coming in at 46 feet 9 inches for a state title.
Conner Miller (Glenwood Wrestling) It's not easy to end your season with a loss, but don't let that take anything away from the fact that Conner Miller will go down as one of the best to ever do it at Glenwood High School. The 220 pound senior finished second in the state in Class 2A wrestling again this season, and if you're keeping track, that's a third place finish and two second place finishes in the last three seasons for the Titan.
Cameron Lee (MacArthur Wrestling) He may not get as much attention, but Cameron Lee has earned some coverage. The MacArthur General finished sixth in the state at 113 pounds in Class 2A last weekend. Lee made a return trip to state and put his name in the MacArthur High School wrestling record books.
Colin Reif (Jacksonville Wrestling) The Crimson wrestling program is on the rise in the Central State Eight conference. They made some noise this season and Colin Reif is a big reason why. The sophomore finished sixth in the state in Class 2A at 132 pounds.
Austin O'Donoghue (Lincoln Wrestling) Wrapping up an incredible wrestling career, Austin O'Donoghue put the finishing touches on a historic resume as a Railsplitter. Lincoln senior O'Donoghue earned a sixth place finish at state before he heads off to continue his career in college.
Anthony "Joey" Ruzic (Auburn Wrestling) Just a freshman, Joey is already making a name for himself in Auburn. Matt Grimm has built up quite a program, including many podium finishers in the past few seasons so it's no surprise when he has a third place finish. Anthony "Joey" Ruzic finished third as a freshman in Class 1A and only has plans to go up on that podium in the next three seasons.
Bryar Lane (PORTA Wrestling) Another wrestler with a bright future on this list is PORTA sophomore Bryar Lane. Trackwrestling had him listed at 49 wins heading into the state tournament this season and he finished in sixth place at 170 pounds. That's a lot of wins for a Bluejay who will be back next season and helped the Bluejays to a sectional title as a team this year.