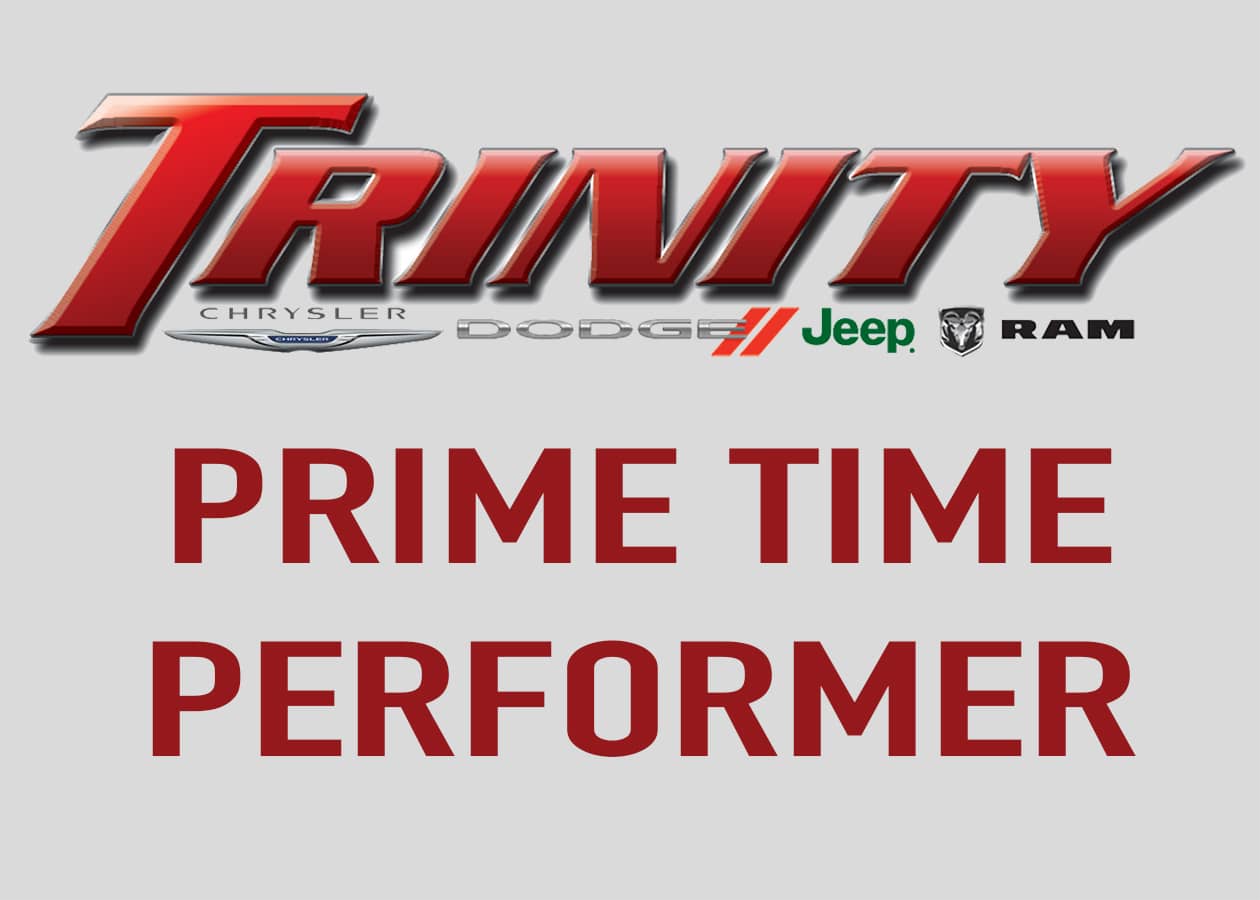 Here are this week's candidates for the Trinity Chrysler Dodge Jeep Ram in Taylorville Prime Time Performer.
You can vote once every 12 hours until the polls close on Friday at 5 p.m.
The winner will receive a $20 gift card to Dublin Pub.
Noah Williams (Springfield High Tennis) The Central State Eight tournament wrapped up this weekend and the Senators swept. The singles championship went to the freshman on Saturday as he beat U-High's Ahbay Hiredesai 6-7 (4), 6-1, 2-0 for the title.
Alonda Shelton (New Berlin Track and Field) Shelton picked up two individual championships at the Sangamo girls track meet this week. She finished first in the 100m (12.95) and 200m (27.90) as the Pretzels picked up the Sangamo crown. (We apologize for the incorrect spelling. It will be changed on the poll soon)
Ainslie Wilson (Glenwood Girls Soccer) Glenwood wrapped up a CS8 title and an undefeated regular season this week. In the game that clinched them the conference Wilson had one goal and one assist as the Titans beat SHG 2-0.
Ben Gilbert (Maroa Forsyth Track and Field) Maroa hosted and picked up the Sangamo championship on Wednesday. The senior Gilbert was a part of four first place finishes. He won the 100m (11.16) and the 200m (22.58) and was also part of the 4×100 (44.02) and 4×200 (1:32.44) teams that finished first.
Brannan Kraft (SHG Baseball) The Cyclones wrapped up the conference championship this week and picked up a big win over U-High this week. The winning pitcher in the 7-4 victory was Kraft who pitched 5 1/3 innings while giving up three earned runs, striking out five and walking three.
Dresden Grimm (Auburn Wrestling) The Trojans have been picked up wins all season and the 132 pounder has yet to lose a match. He is 21-0 so far this season so watch out for him as the season continues.
Terin Teeter (Glenwood Softball) In a 4-0 victory over Rochester on Tuesday and Teeter struck out 16 in the victory. She allowed two hits in the seven inning outing.
Anna Barr (U-High Track and Field) The Pioneers picked up the CS8 Conference championship on Friday in Rochester. She won three individual events including the 100m (12.70), 200m (26.25) and the 100 hurdles (15.44).
Marina Rohman (Maroa Forsyth Softball) The Trojans picked up a 1-0 victory over Pleasant Plains last week. In the victory Rohman threw a no-hitter while striking out 11 with two walks. Maroa Forsyth is now 7-0 in conference and looks to wrap up the conference this week.
Ryan Maul (Jacksonville Baseball) The Lincoln Land commit threw a no hitter in four innings on Tuesday against Lanphier. He struck out six and walked one in the 15-0 victory.