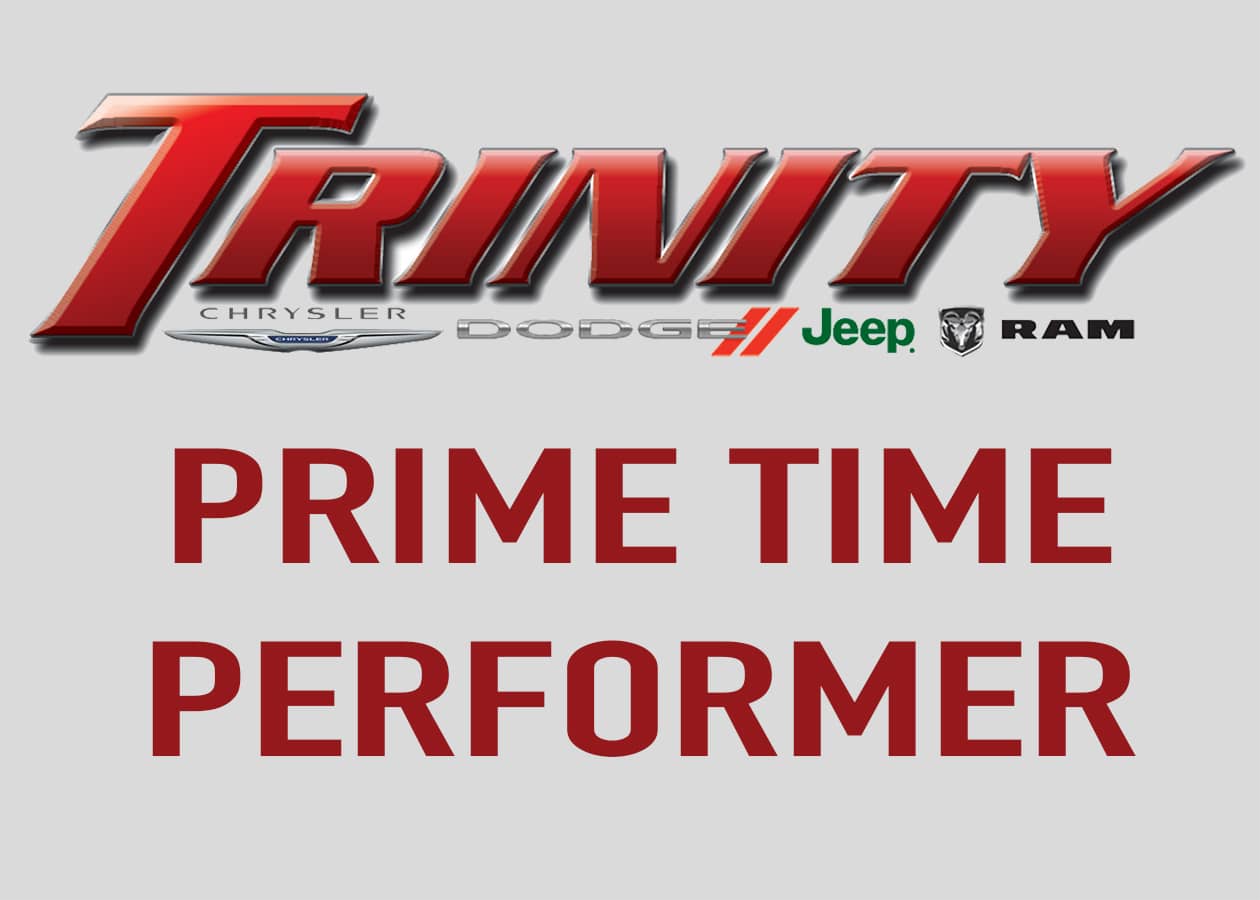 Here are this week's candidates for the Trinity Chrysler Dodge Jeep Ram in Taylorville Prime Time Performer.
You can vote once every 12 hours until the polls close on Friday at 5 p.m.
The winner will receive a $20 gift card to Dublin Pub.
Josie Patterson (North Mac Softball) The Panthers picked up a couple conference wins last week and in one of those games Patterson threw a perfect game. On Wednesday against Riverton she struck out all 18 batters in the six inning, 10-0 victory.
Arianna Mills (Glenwood Soccer) The Titans continue to rack up wins this season and Mills has been a big contributor all season long. Last week she had two games with two goals, one came against MacArthur on Thursday while the other was against Mahomet-Seymour on Saturday.
Drew Martin (Mt Pulaski Baseball) Another perfect game on Wednesday came from the Toppers. Martin struck out 11 in seven innings of work. He also helped put the first run on the board with a RBI double in the fifth inning as Mt. Pulaski won 3-0.
Jake Sinclair (PORTA Wrestling) We caught some wrestling for the first time this season last week. PORTA 160 pound senior hit a big milestone recently picking up his 100th win as a Bluejay. This season he is 25-2, continue to watch out for him the rest of the season.
Ben Hartl (Springfield High Baseball) The Senators had a big CS8 game with the U-High Pioneers on Thursday and walked away with the 5-3 victory. Hartl tied at the game at 3 with a two RBI double then stole home to give Springfield the lead. He also finished the game on the mound striking out five, walking one and allowing no hits in the final two innings.
Josie Deatherage (Rochester Softball) The Rockets have picked up multiple wins this season behind Deatherage and Wednesday was no different. Against Eisenhower she threw a no-hitter striking out ten and walking two in the 15-0 win.
Addy McClure (PORTA Softball) The Lady Jays added three conference wins this week. McClure hit a three run homer in the fifth to take the lead versus Williamsville and she was also the winning pitcher. She struck out ten and picked up a win against New Berlin earlier in the week and had an RBI against Riverton.
Conner Miller (Glenwood Wrestling) The senior finished second in state with a record of 41-1 last season and hasn't skipped a beat this season with a record of 16-0 so far. Keep an eye on him in the 220 weight class as the season continues.
Jaxson Grubbs (Maroa Forsyth Baseball) The Trojans picked up a big conference win over North Mac last week with a score of 3-0. Grubbs was the winning pitcher allowing three hits, no runs, striking out six. He put Maroa on the board in the first inning with a two RBI double and had two RBIs against Athens on Thursday.
Grayson Mirabile (Williamsville Soccer) The Bullets have been rolling the past couple weeks and so has Mirabile. She had four goals and two assists against Auburn on Saturday and added two goals in a 3-0 victory over Athens on Thursday.