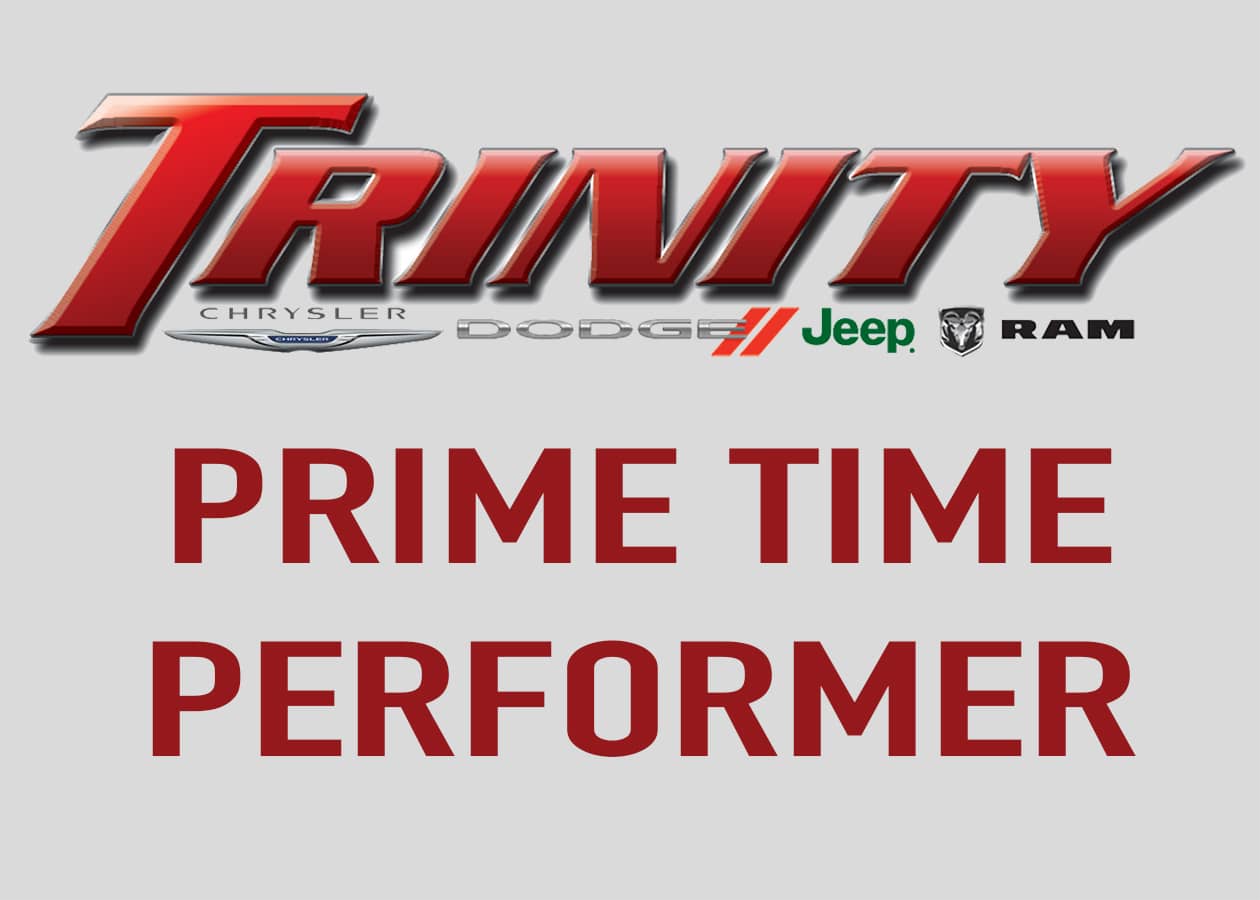 Here are this week's candidates for the Trinity Chrysler Dodge Jeep Ram in Taylorville Prime Time Performer.
You can vote once every 12 hours until the polls close on Friday at 5 p.m.
The winner will receive a $20 gift card to Dublin Pub.
Kelsey Bruno (Tri-City Softball) What is better then one no-hitter? Two. In Monday's 10-0 victory over Edinburg, Bruno struck out 16 and allowed no hits. On Saturday she followed that up with another no-hit performance with 10 strikeout against Nokomis in a 15-0 victory.
RJ Jimerson (SHG Baseball) They Cyclones racked up wins this week while Jimerson racked up RBIs. On Monday he had five runs batted in with a double and homer versus Springfield High. He added two hits and one RBI against Jacksonville and another RBI against Glenwood. On Saturday after being down 5-1 to Williamsville Jimerson hit a homer to start a rally that would tie the game. He also hit a double and finished with 3 RBIs as SHG picked up an 11-5 win.
Kannon Kirk (North Mac Baseball) The Panthers got a big conference win over Pleasant Plains on Thursday but before that they had two no-hit games thanks to four pitchers. In the first of the two on Tuesday, Kirk went almost a complete game with 6 2/3 innings pitched while striking out five and walking just one. His teammate Cole Hatalla got a strikeout for the final out and the 8-0 win over Athens. Kirk also had one hit and one RBI in the win.
James Harris (Springfield High Track and Field) The Senators took home first at City for the twelfth straight year. Harris picked up first place finishes in the 100m and 200m meter with times of 11.40 and 23.17 (PR) respectively. He was also on the 4×100 team with Sevyon Williams, EJ Pruitt and Dashawn Brownlee who took first place with a time of 44.72.
Devin Hale (SHG Track and Field) We have another two time City winner in the throwing events this weekend. Hale took first in discus with a distance of 137-10 and he set a new PR while taking first in shot put with a throw of 48-07.
Kayla Gillespie (North Mac Softball) After bees… yes, bees… forced the game to be moved to North Mac the Panthers picked up a 7-0 victory over Pleasant Plains. Gillespie struck out 15 in the complete game shutout.
Lauren Sinks (Williamsville Softball) In two wins this week, Sinks was a big contributor for the Bullets. On Thursday she pitched five innings, gave up two hits, three walks and struck out nine in a 8-0 victory over Riverton. In a big win Saturday versus North Mac she had five RBIs with two homers and a double. She also pitched a complete game giving up three earned runs and had five strikeouts.
Savannah Maley (Rochester Girls Soccer) The Rockets got a 5-0 CS8 conference victory over U-High this week and Maley scored four of those goals. Three of her four goals came in the first half.
Ruth Becker (Springfield High Girls Soccer) Springfield picked up a win over Beardstown earlier this week. In the win Becker scored four goals for the Senators.
Luke Harvey (SHG Tennis) The Cyclones took a 5-4 win over Springfield High this week and Harvey won both his singles and doubles matches. In the singles match he won 6-4, 3-6, 10-7. While in doubles with partner Will Pittman they won 6-4, 6-3.