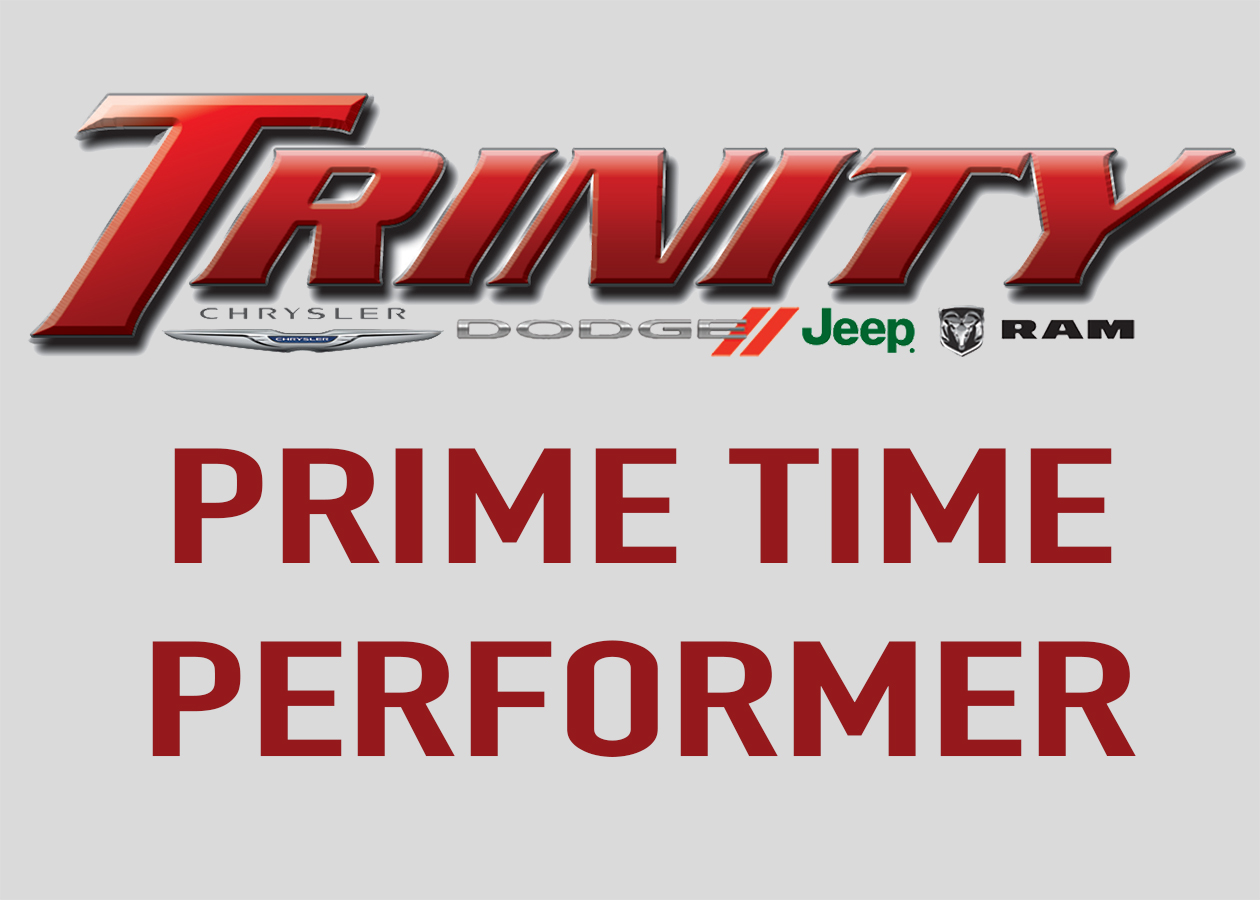 Here are this week's candidates for the Trinity Chrysler Dodge Jeep Ram in Taylorville Prime Time Performer.
You can vote once every 12 hours until the polls close on Friday at 5 p.m.
The winner will receive a $20 gift card to Dublin Pub.
Dylan Singleton (Lincoln Basketball) Singleton had never played in Jim Belz Gymnasium before Saturday but he seemed right at home. He score 28 points in the first half on his way to a career high 38 points in Lincoln's 73-49 win over SHG. He also had a game high 23 points in a loss to Mahomet-Seymour on Friday.
KJ Debrick (Lanphier Basketball) KJ continues to dominate on the court and Friday night at Springfield High he posted a triple double. In the 78-73 win over the Senators he had 17 points, 13 rebounds and 10 blocks. Debrick also had 11 points and 9 rebounds against Porta at home on Wednesday.
Dain Richie (New Berlin Basketball) Richie isn't just good on the golf course. Against Williamsville on Tuesday Richie scored 24 points including 13 of those in the fourth with three 3s. On Friday in a double overtime loss to North Mac Richie lead the Pretzels with 13 points.
Ben Gilbert (Maroa Forsyth Basketball) The Trojans traveled to Williamsville Friday night where they picked up a win over the Bullets. Gilbert scored 14 points in the victory to add to his week which included committing to play football at St. Ambrose.
Dayton Durham (Riverton Basketball) Riverton and Plains renewed their rivalry from last year on Wednesday night. The senior scored 13 of his 23 points in the first quarter as the Hawks picked up an important 53-47 Sangamo victory. He also scored 27 against Illini Central on Friday.
Cade Privia (PORTA Basketball) PORTA traveled to Auburn Tuesday night where Privia scored 13 of his 23 points in the third quarter as the Bluejays picked up a 61-35 victory over Auburn. On Friday, Privia added 18 points to his weekly total in the 56-39 win over Pleasant Plains.
Kenzey Decker (Springfield High Basketball) Against Jacksonville on Wednesday Decker scored 20 in the teams 62-25 win including her 1,000th career point. Friday night against Lanphier she finished with 30 points including eight 3-pointers.
Sofie Lowis (Sacred Heart Griffin Basketball) Lowis continues to score double digits this season. She had 13 of her 22 points in the first quarter against Glenwood in a 64-46 win on Wednesday. Then against Lincoln on Saturday scored 24 as the Cyclones won 54-44.
Shane Miller (Springfield Basketball) In the battle between Lanphier and Springfield at Duey Gymnasium on Friday Miller scored 29 points. He cut an 18 point deficit in the fourth down to seven after Bennie Slater fouled out in the third.
Luke Schumacher (South County Basketball) Thursday the Vipers took on Tri-City in MSM conference action. Schumacher scored 20 points in the game and helped South County claim the MSM traveling trophy.
Matthew Hendricks (North Mac Basketball) A double overtime thriller is a great way to get Matthew Hendricks back in the mix for North Mac. The senior scored 14 of his 17 after the third quarter to power the Panthers to a big win over the Pretzels.