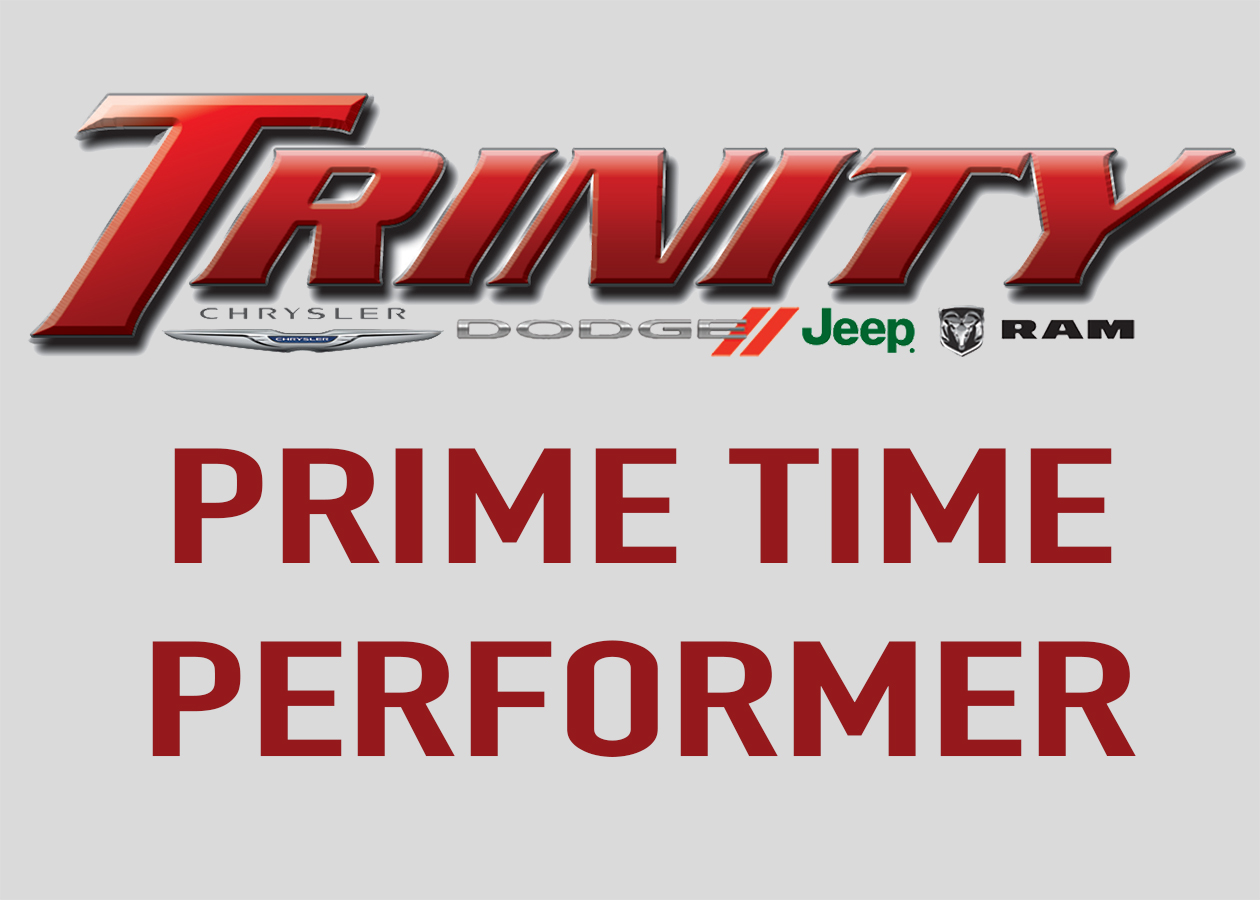 Here are this week's candidates for the Trinity Chrysler Dodge Jeep Ram
in Taylorville Prime Time Performer.
You can vote once every 12 hours until the polls close on Friday at 5 p.m.
The winner will receive a $20 gift card to Dublin Pub.
Tye Banks (Lanphier Boys Basketball) The Lions opened the week with a win over SHG in which Banks scored 19 points and grabbed 12 rebounds. Friday, he lead the team with 23 points in their win over Eisenhower including a dunk to finish off the evening.
Jake Hamilton (SHG Boys Basketball) Hamilton had double digit points in all three of the Cyclones games this week. In a loss to Lanphier on Tuesday he scored 11. In wins over Jacksonville and QND he added 13 and 16 points. This sophomore Cyclone is one of the best scorers in the CS8 already.
Makenna Cox (Lutheran Girls Basketball) On Monday, Cox had a double double with 24 points in a 44-39 MSM conference win over South County, doing a little bit of everything on both ends of the floor. The best part for Matt Mead? She's only a sophomore.
Emma Dixon (Rochester Girls Basketball) Dixon had 24 points for the Rockets, including 19 second half points again Southeast in their conference opener on Tuesday. She also added 8 points against Jacksonville on Friday.
Virtuous Komolafe (Springfield High Girls Basketball) Komolafe had three double digit performances this week, wrapping up the great performances with 19 points against Pleasant Plains on Saturday. She had 10 points in each of the Senators conference games.
Addison Scarlette (SHG Girls Basketball) The Cyclone senior had 16 points, including three threes in SHG's conference win over Lanphier Tuesday night. She added another 7 against Jacksonville on Friday.
Spencer Rikas (Auburn Boys Basketball) Despite a loss in a close game with Riverton, Rikas scores 29 with five threes to lead the Trojans Tuesday night.
Asya Smith (Pleasant Plains Girls Basketball) The defending 2A state champs got their season started this week and senior Asya lead the team in both games. She scored 18 against Williamsville on Thursday and had 19 for the Cardinals on Saturday against Springfield High.
Kloe Froebe (Lincoln Girls Basketball) The freshman showed off this week as she outscored Mt. Zion on Saturday with 23 points, scoring 11 in the first quarter. She also added 29 including five threes against Effingham earlier in the week. Already drawing power division interest, Froebe's stock is just going to continue to rise as she gets comfortable at the varsity level.
Alex Johnson (Glenwood Girls Basketball) Against Eisenhower on Tuesday, Johnson went 8 for 8 from the field, 4 for 4 from three and 5 for 5 from the line for a total of 25 points in the Titans win. She also had 11 in a loss to MacArthur on Friday.
Shane Miller (Springfield High Boys Basketball) In three games this week Miller totaled 75 points for the Senators. In Tuesday night's win over Southeast, he had 25 points. Miller followed it up with a 26 point performance on Wednesday against Jerseyville. At UHigh on Friday, he led the team with 24 points as the Solons continue their hot start to the season.