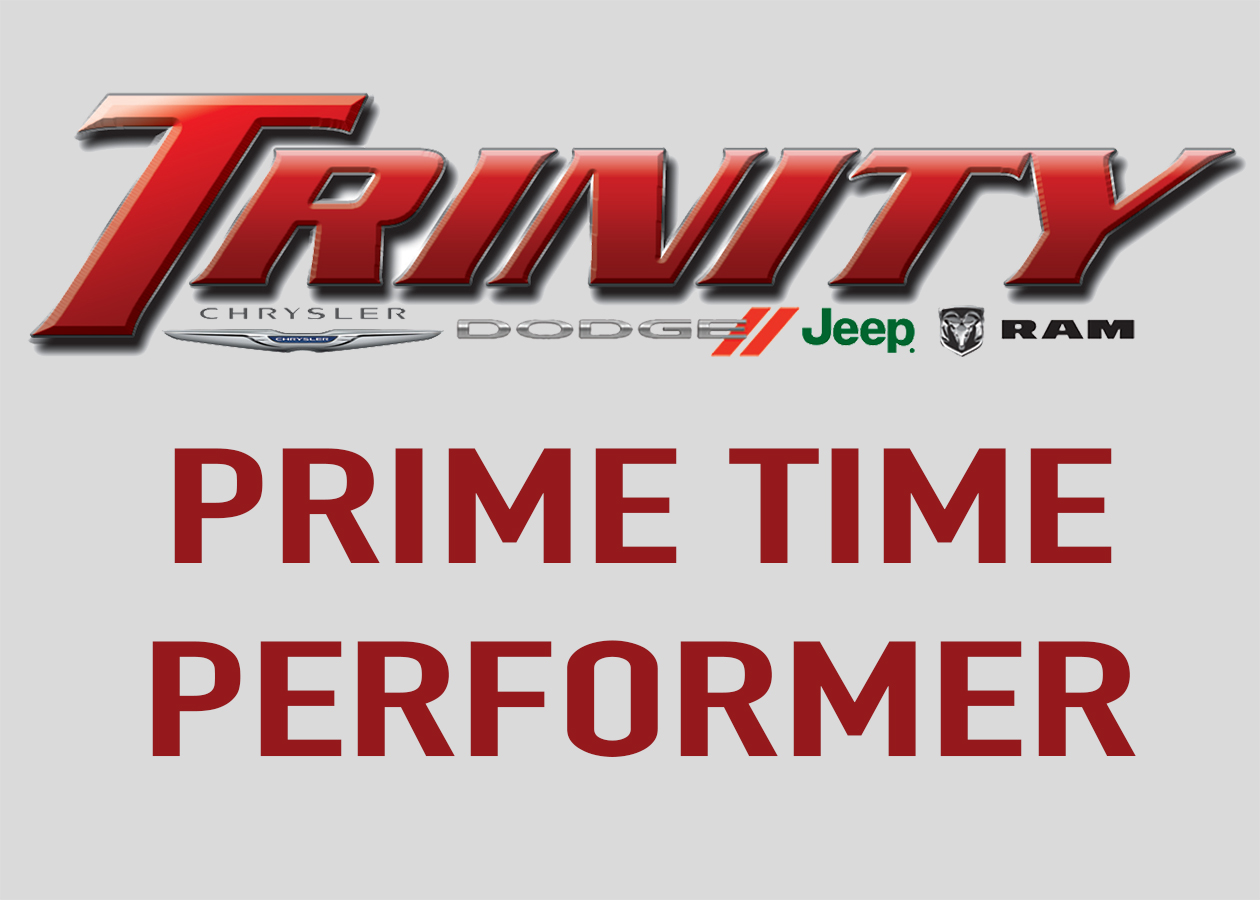 Here are this week's candidates for the Trinity Chrysler Dodge Jeep Ram
in Taylorville Prime Time Performer.
You can vote once every 12 hours until the polls close on Friday at 5 p.m.
The winner will receive a $20 gift card to Dublin Pub.
Abby Anderson (Glenwood Swimming) The Glenwood senior won three events against Lincoln and Jacksonville last Tuesday. The events won include the 200 yard IM, 100 yard freestyle and 100 yard breaststroke.
Elise Ilsley (SHG Swimming) Ilsley picked up two big victories this week as she won the City diving title on Tuesday and a sectional diving title on Saturday. The Cyclones won City and finished second at the Edwardsville sectional.
Mary Clare Mizeur (SHG Swimming) The SHG senior picked up three wins at City on Tuesday with a win in the 50 yard freestyle, 100 yard butterfly and 100 yard backstroke.  The Cyclones won City and picked up a second place finish at sectional in Edwardsville last week.
Emma West (Auburn Cross Country) Following up a Sangamo cross country title last week, West won her race at regionals to help lead the Trojans to a team regional title. She had a time of 18:03 at regionals and was named to the all-conference list earlier in the week.
Chris Cherry (Taylorville Cross Country) Cherry continues to have an impressive season with a win at regionals on his home course. He finished with a time of 15:35 and will advance to the Olney sectional this weekend.
Aidan Peterson (Glenwood Cross Country) Peterson helped lead his team to a regional championship in Jacksonville on Saturday. He finished just ahead of teammate Thomas Herbst for a time of 15:21. The Titans travel to Onley for sectionals on Saturday.
Colleen Zeibert (Rochester Cross Country) Zeibert ran her way to a regional win on Saturday in Jacksonville. She finished 25 seconds ahead of second place with a time of 17:34. She also helped lead the Rockets to a second place finish to advance them to sectionals in Onley.