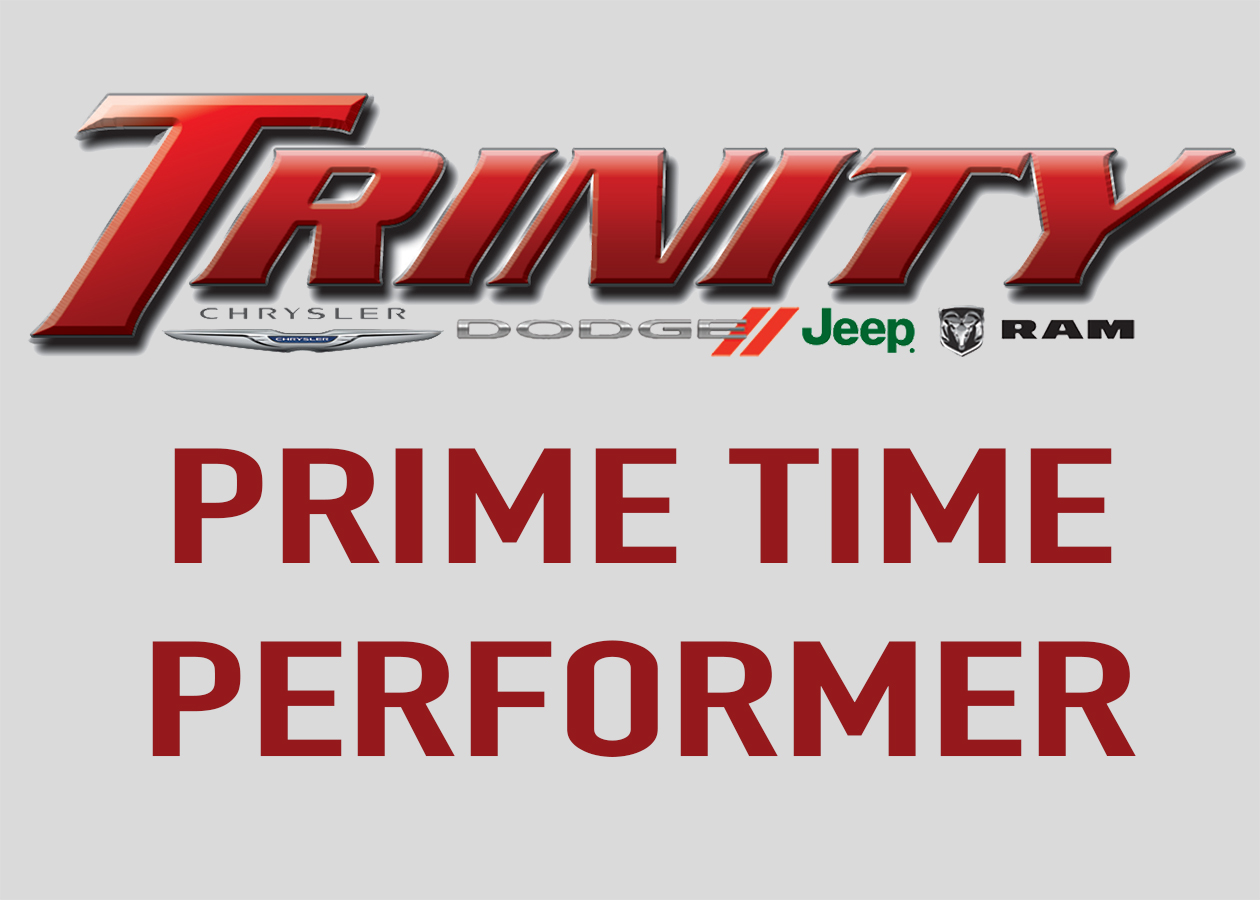 Here are this week's candidates for the Trinity Chrysler Dodge Jeep Ram
in Taylorville Prime Time Performer.
You can vote once every 12 hours until the polls close on Friday at 5 p.m.
The winner will receive a $20 gift card to Dublin Pub.
Riley Womble (Athens Cross Country) The Athens freshman has picked up multiple wins this season and ended the regular season with a first place finish against Porta and Maroa on Saturday. She finished with a time of 19:34 as the Warriors also picked up the team win.
Haven Gronewold (Porta Cross Country) The cross country meet at Porta on Saturday saw two freshman pick up individual wins. Porta's Gronewold took first with a time of 16:36, helping lead the Bluejays to a team title.
Emma West (Auburn Cross Country) West continues to add more wins to her season as she grab first at home against Williamsville and Pleasant Plains on Saturday. She finished with a time of 19:27 as the Trojans win the Sangamo Conference title.
Daniel Giacomini (Williamsville Cross Country) The Williamsville sophomore ended the regular season with a win at Auburn on Saturday with a time of 16:54. He lead the Bullets as the wrapped up their Sangamo Conference title.
Brandy Petitt (Riverton Cross Country) The Riverton freshman has been improving all season and finally got a win on Saturday against Illini Central and North Mac. She finished with a time of 21:31.
Agnes Cross (SHG Tennis) SHG traveled to QND on Friday and Saturday where they won the sectional championship. Cross won the individual championship defeating QND's Lia Quintero 7-5, 6-2.
Karlie Schnepp (Rochester Golf) The Rochester senior wrapped up her season with an individual sectional championship on Thursday. She beat SHG's Sofie Lowis and Williamsville's Faith Davis in a playoff after they all finished with a 79 through 18 holes.
Dain Richie (South County Golf) The New Berlin senior ended his season at the Sherrard sectional on Monday. He finished in a tie for first with a 75.
Miles Roland (SHG Golf) SHG traveled to the Peoria Richwoods sectional at Kellogg Gold Course on Monday. He finished fifth individually with a 77.
Brady Kaufmann (Jacksonville Golf) Kaufmann lead Jacksonville to a fourth place finish at the Centralia Sectional on Tuesday. He finished seventh individually with an 82.
Zach Fales (Lutheran Cross Country) Finishing the regular season at home, Lutheran's Fales picked up a win with a time of 16:40. As he lead his team to a second place finish.