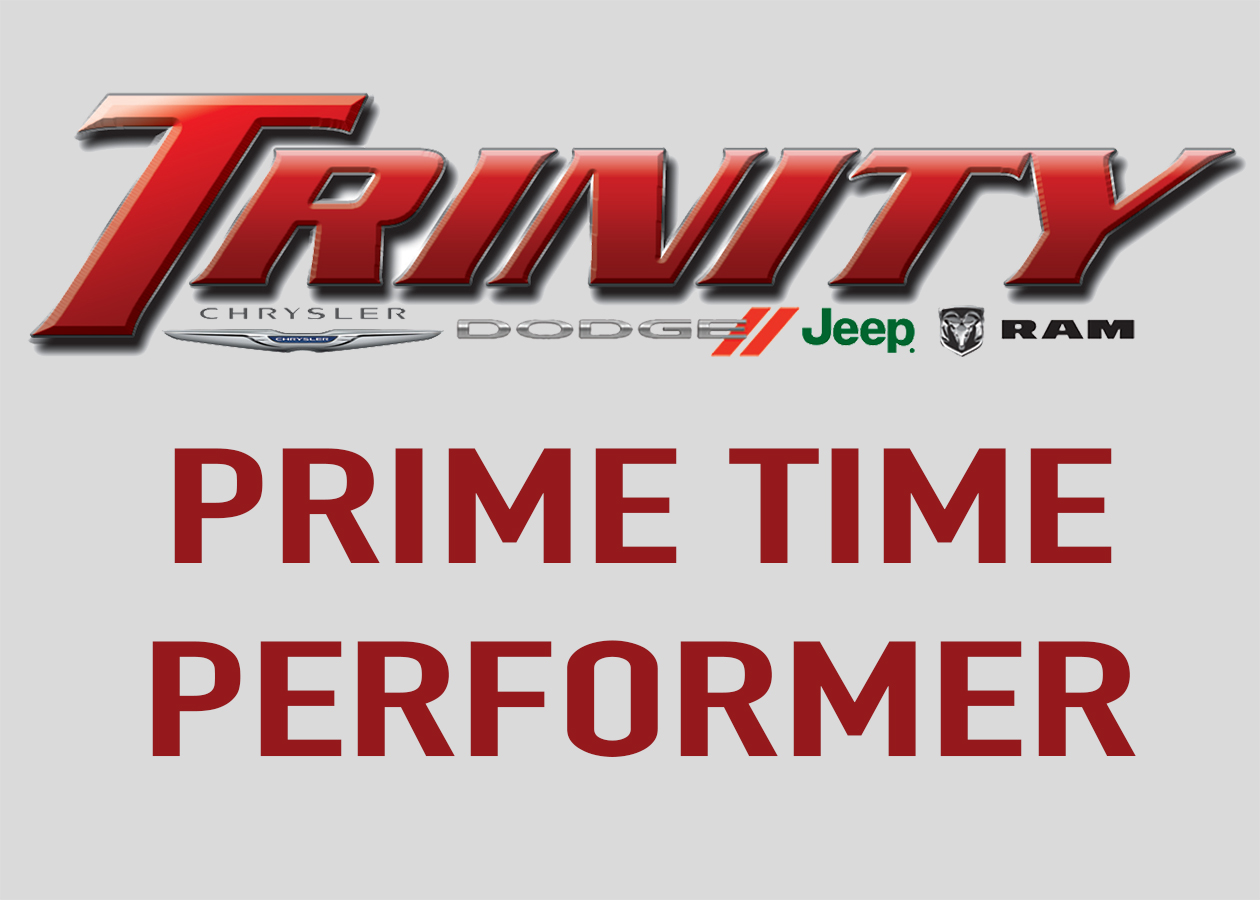 Here are this week's candidates for the Trinity Chrysler Dodge Jeep Ram
in Taylorville Prime Time Performer.
You can vote once every 12 hours until the polls close on Friday at 5 p.m.
The winner will receive a $20 gift card to Dublin Pub.
Luke Ball (Williamsville Cross Country) The Williamsville senior picked up his first win of the season Saturday against Illini Central and Athens. He finished with a time of 18:18 as the Bullets took home the team title as well.
Megan Derrick (Plains Cross Country) Against North Mac and Maroa Forsyth on Saturday the Pleasant Plains sophomore added another win to her season with a tome of 19:52. The Cardinals also brought home the team win.
Brock Richards (Maroa Cross Country) Maroa Forsyth sophomore continues to show how bright the future is in Sangamo cross county action on Saturday. He picked up a win against North Mac and Pleasant Plains with a time of 16:27, bouncing back from his first lost last week.
Amber Ehrlich and Simmi Mander (Glenwood Tennis) Continuing to pick up wins this season Ehrlich and Mander took home the Central State Eight doubles title at home on Saturday. They beat U-High's Kraft and Martin 6-4, 6-3.
Agnes Cross (SHG Tennis) As the number two seed in the CS8 tournament in Chatham on Saturday Cross picked up the singles title. She beat Rochester's Mollie Morrisey 6-1, 6-0.
Ryley Marko (North Mac Golf) At the 1A Jacksonville Routt regional on Tuesday Marko picked up medalist. He shot a 72 while helping lead the Panthers to a second place finish as they advance to sectionals.
Dylan Singleton (Lincoln Golf) Lincoln hosted the 2A regional on Tuesday where senior Dylan Singleton picked up medalist. He shot a 73 and advances to sectionals.
Matt Herren (Rochester Cross Country) Rochester traveled to Jacksonville for a meet with the Crimsons, Lanphier and Southeast on Saturday. Herren picked up the win with a time of 15:43 as the Rockets took home the team title.
Colleen Zeibert (Rochester Cross Country) Zeibert continues to pick up wins this season as she finished first in Jacksonville on Saturday. She helped lead the Rockets to a team win as well with a time of 17:28.
Ellie Knight (Auburn Golf) The Auburn senior has a second place finish at the 1A Taylorville regional on Wednesday. She lead the Trojans as they finished second in the team standing and advanced to sectionals.
Faith Davis (Williamsville Golf) Davis continues to pick up medalist honors this season. She took home medalist at the 1A Taylorville regional on Wednesday as she shot a 76.