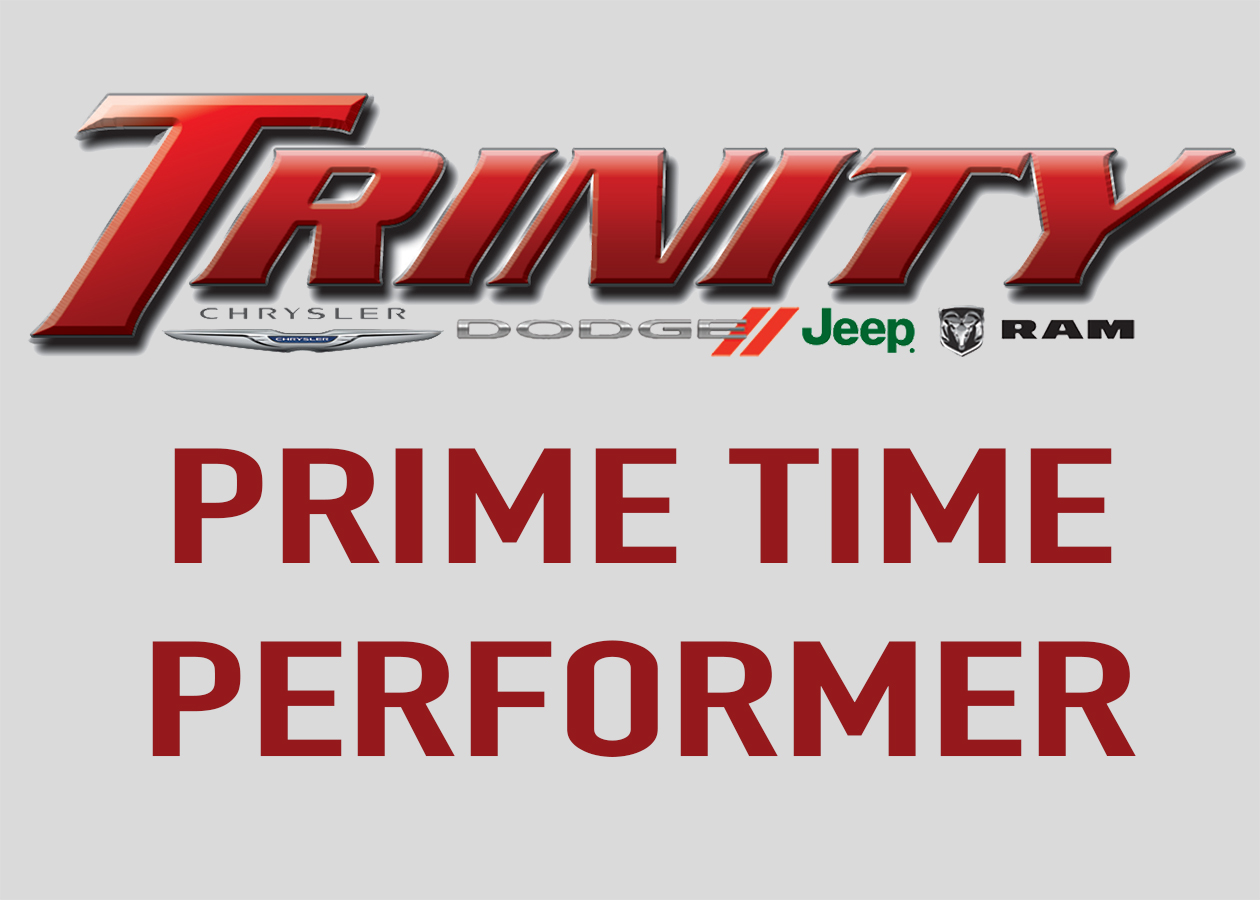 Here are this week's candidates for the Trinity Chrysler Dodge Jeep Ram
in Taylorville Prime Time Performer.
You can vote once every 12 hours until the polls close on Friday at 5 p.m.
The winner will receive a $20 gift card to Dublin Pub.
Faith Davis (Williamsville Golf) The Williamsville senior tied for medalists Tuesday night at Edgewood against Auburn, Porta, and Taylorville. Davis shot a 45 while the team finished in second.
Ellie Knight (Auburn Golf) Tuesday Auburn hosted Williamsville, Porta and Taylorville at Edgewood. Ellie Knight tied for medalists with a 45 that night. The Trojans took first as a team during the meet as well.
Aydin Folker (Jacksonville Golf) Jacksonville senior Aydin Folker took home first at the boys CS8 Conference Tournament last Thursday at Lincoln Greens. Folker finished with a two-under par 70 while the team finished in third.
Caleb Farthing (Auburn Cross Country) Picking up a win against Athens and North Mac on Saturday the Auburn senior led the team to a team win as well. Farthing finished with a time of 17:36.
Jack Willenburg (Pleasant Plains Cross Country) Willenburg got another first place finish against Porta and Illini Central on Saturday. The Pleasant Plains runner finished with a time of 17:16.
Reagan Kennedy (UHigh Golf) UHigh's Reagan Kennedy won the one-hole playoff against teammate Jadyn Spinks to pick up first at the girls CS8 Conference Tournament on Wednesday. She finished with a 75 through 18 holes.
Aidan Peterson (Glenwood Cross Country) Glenwood's Aidan Peterson got the win over Rochester's Matt Herren on Saturday at Rochester Community Park. Peterson finished with a time of 15:28 as Glenwood picked up the team win as well.
Hayden Hicks (Jacksonville Cross Country) Hicks finished first at Maxwell Park in Normal on Saturday as UHigh hosted Jacksonville, Lanphier, and Southeast. He had a time of 17:17 while the Crimsons picked up the team win.