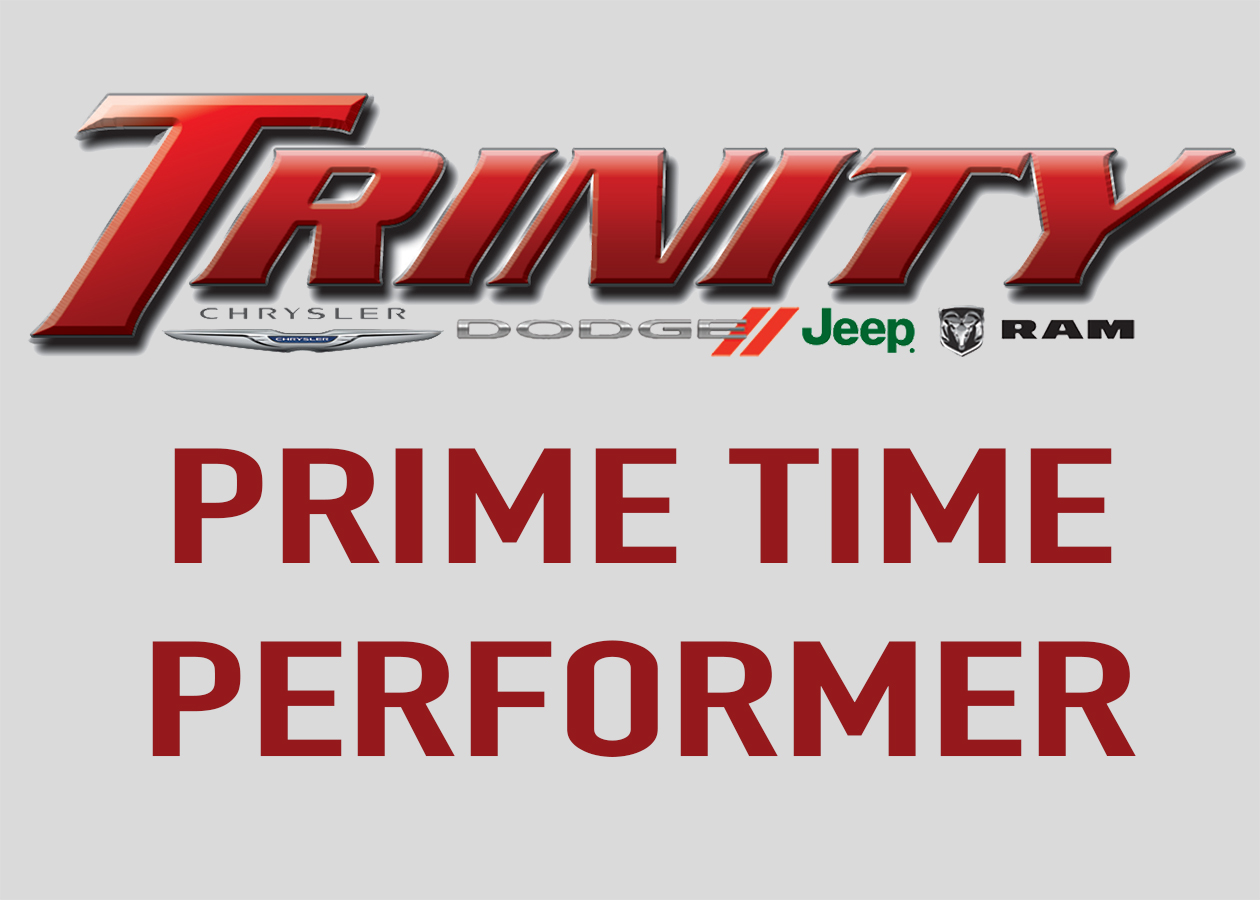 Here are this week's candidates for the Trinity Chrysler Dodge Jeep Ram
in Taylorville Prime Time Performer.
You can vote once every 12 hours until the polls close on Friday at 5 p.m.
The winner will receive a $20 gift card to Dublin Pub.
Mary Clare Mizeur (SHG Swimming) The SHG senior helped lead the Cyclones to a team victory over Glenwood and Jacksonville Saturday at Eisenhower Pool. Mizeur finished first in 3 events including the 50 yard freestyle, 500 yard freestyle, and 100 yard breaststroke.
Vivian Rahmel (SHG Cross Country) Jacksonville hosted SHG, Glenwood, West Hancock and Lanphier on Saturday where SHG junior Vivian Rahmel finished in first. She finished with a time of 18:23 as the Cyclones finished in second as a team.
Chris Cherry (Taylorville Cross Country) Tuesday Taylorville's Chris Cherry picked up a win on his home course as they hosted Rochester and Porta. Cherry got the first place finish with a time of 15:50 over Rochester's Matt Herren.
Riley Mendenhall (Williamsville Cross Country) Williamsville freshman Riley Mendenhall has consistently finished in the top 5 throughout the season and picked up her first victory on Saturday. The Bullets traveled to Porta for a meet with the Bluejays and North Mac with Mendenhall finishing with a time of 19:41.
Isaac Crumrine (Riverton Cross Country) Riverton freshman continues to have a great season as he picked up another first place finish over Plains on Saturday in Athens. He finished with a time of 16:18 and the Hawks took home the team win.
Matt Hendricks (North Mac Golf) The Panthers won the Sangamo Conference golf meet Friday at Country Hills Gold Course. Matt Hendricks won medalist that day and helped lead North Mac to their win by shooting a 5-over-par 77.
Tobin Nell (Glenwood Golf) The Sangamon Country boys golf tournament was Saturday at Lincoln Greens. Glenwood senior Tobin Nell won medalists with a 1-over-par 73 beating Springfield High's Peyton Woods by one stroke.
Karlie Schnepp (Rochester Golf) The Rockets traveled to Panther Creek on Wednesday for a meet with SHG and Glenwood. Schnepp won medalists with an even-par 36.
Anna Chambers (Glenwood Tennis) Glenwood took on Hillsboro Friday where Anna Chambers didn't lose a point in either her singles or doubles matches. She also won her doubles match in straight sets with partner Lauren Schrage on Saturday
Rylee Chelbian (Auburn Cross Country) The Auburn freshman has been finishing in the top 5 all season long. Against Illini Central and Maroa on Saturday at her home course Chelbian finished second with a time of 21:08.