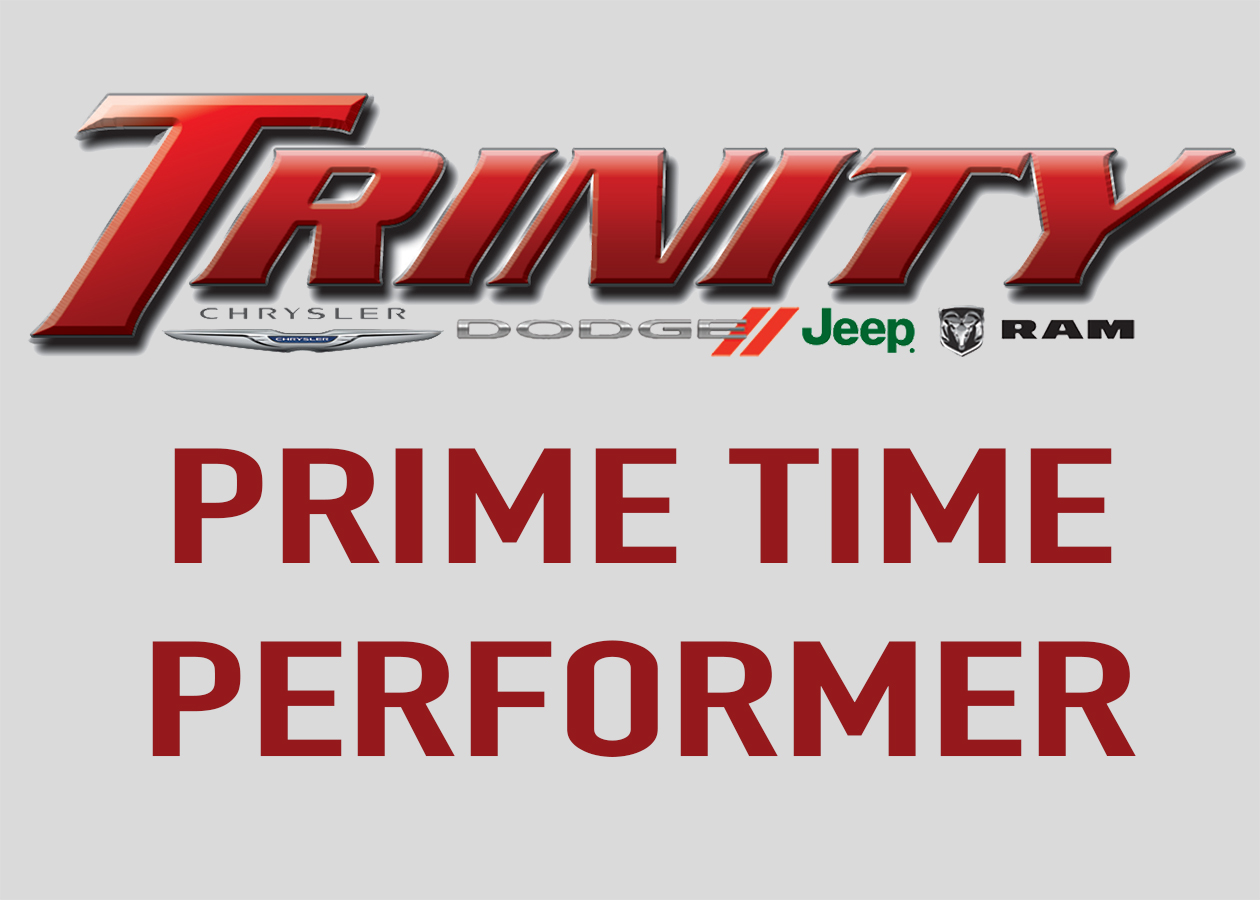 Here are this week's candidates for the Trinity Chrysler Dodge Jeep Ram
in Taylorville Prime Time Performer.
You can vote once every 12 hours until the polls close on Friday at 5 p.m.
The winner will receive a $20 gift card to Dublin Pub.
Brock Richards (Maroa-Forsyth Cross Country) Brock Richards is undefeated so far this season as he won another race Saturday in Auburn.  Richards passed Williamsville's Daniel Giacomini coming out if the final curve to beat him by one second for a time of 16:48.
Emma West (Auburn Cross Country) The Trojans ran two races this week with a makeup race in Porta and a home meet against Williamsville and Maroa. Emma finished second on Tuesday with a time of 19:27 and first on Saturday with a time of 19:20. The Auburn girls also picked up a team win on Saturday.
Mollie Morrisey (Rochester Tennis) Mollie Morrisey continues to pick up wins this season as she added 4 more just this week alone. On Tuesday Morrisey defeated Glenwood's Amber Ehrlich (6-1, 6-2) and won her doubles match with Reagan Martyn against Ehrlich and Simmi Mander. She won another singles match on Thursday (6-4, 6-4), this time by beating SHG's Agnes Cross. These two met again on Saturday at the Titan Invite in the #1 singles championship where Morrisey took home the win (6-4, 7-5).
Isabel Tom (Rochester Golf) The Rockets traveled out to Shambolee on Thursday for a quad with Porta, Williamsville and Auburn. Isabel Tom picked up medalist for the meet shooting just three over par for a 39. This helped to lead Rochester to a team win as well.
Megan Derrick (Pleasant Plains Cross Country) The Pleasant Plains Cardinals traveled to Porta last week for a make up meet with Porta and Auburn. Plains' sophomore Megan Derrick passed several Auburn runners in the final half mile to pick up the win with a time of 19:26.
Haven Gronewold (Porta Cross Country) Porta hosted Pleasant Plains and Auburn Tuesday night. The Bluejays would pick up a team win for the boys as they were lead by freshman Haven Gronewold with a time of 16:33.
Nolan Bates (Williamsville Cross Country) Bates picked up his first win last Monday in Girard against North Mac and Athens. This is the sophomore's first cross country season as he typically would play football this time of year. He beat out his teammate by less than a second for a time of 17:02.15.
Riley Womble (Athens Cross Country) At North Mac on Monday Athens' Riley Womble finished in fifth with a time of 22:04. The freshman also picked up a win at her home meet on Saturday against Riverton and Porta with a time of 21:38. The Warriors also won the meet for the girls.
Peyton Woods (Springfield Golf) At the Boys City Golf Tournament on Wednesday Peyton Woods won medalists as he eagled on the par-5 No. 10 hole at Panther Creek in a one-hole playoff. He shot a 74 and tied SHG's Miles Roland which led to the playoff hole.
Ava Gorrie (Glenwood Cross Country) Glenwood hosted UHigh on Saturday where the Titan's freshman picked up another victory. She dominated in the race beating out the second place runner by nearly a minute with a time of 18:14.
Hayden Hicks (Jacksonville Cross Country) The freshmen continue to show how good they are across the area as Jacksonville's Hayden Hicks won the boys race against Lanphier on Saturday. He finished with a time of 17:29.