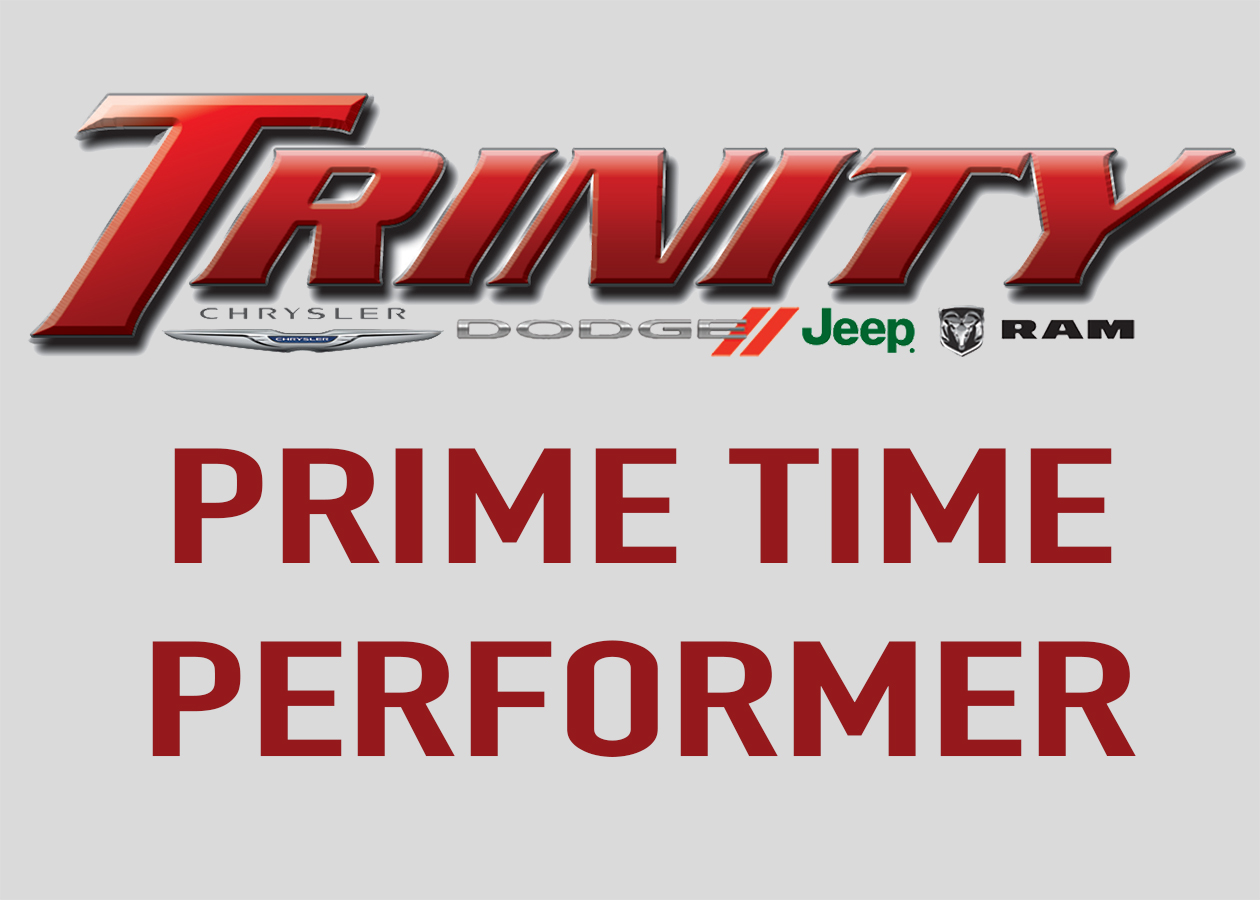 Here are this week's candidates for the Trinity Chrysler Dodge Jeep Ram
in Taylorville Prime Time Performer.
You can vote once every 12 hours until the polls close on Friday at 5 p.m.
The winner will receive a $20 gift card to Dublin Pub.
Colleen Zeibert (Rochester Cross Country) The Rockets traveled to Lincoln Park on a rain Saturday morning to take on Glenwood, SHG, and Southeast. Colleen Zeibert won the girls race with a time of 19:20 to edge out Glenwood's Ava Gorrie by 14 seconds.
Matthew Herren (Rochester Cross Country) In the boys race at Lincoln Park on Saturday between SHG, Rochester, SHG and Southeast, Matthew Herren won with a time of 16:37. This was just 3 seconds ahead of Glenwood's Aidan Peterson.
Brady Kaufmann (Jacksonville Golf) Kauffman added to his medalist count for the year with a win at Lincoln Greens on Thursday against Springfield High. He shot one under par for a 35 and helped the Crimsons edge out the Senators 158-161 for the team win.
Nick Calucchia (SHG Golf) On Wednesday at Lincoln Greens the SHG Cyclones beat Springfield High and Glenwood with Nick Calucchia earning medalist that night as well. He shot one over par with a 37.
Chris Cherry (Taylorville Cross Country) Taylorville, Springfield High and Lanphier raced out at UIS Saturday morning. Chris Cherry finished first in the boys race with a time of 16:21.
Maddie Kim (Springfield High Cross Country) In the girls race at UIS on Saturday between Springfield High, Taylorville and Lanphier Maddie Kim won the girls race. Kim finished with a time of 20:35, beating Taylorville's Alerina Letniku and Ella Goodman by 12 seconds.
Ellie Knight (Auburn Golf) Knight won medalist Thursday at Shoal Creek Golf Course with 39. On Saturday she placed third individually at the Lady Viper Invite at Terry Park by shooting another 39 and helping the Trojans to a first place finish in the 9 team meet.
Sidney Miller (Springfield High Golf) The Senators traveled to The Rail last week to take on Williamsville and Pana. Miller shot a team low 40 to help win the meet with a team score of 177.
Tanner Frye (South County Golf) South County's Tanner Frye placed second with an 89 in the MSM Conference meet at Edgewood on Wednesday behind teammate Dain Richie.