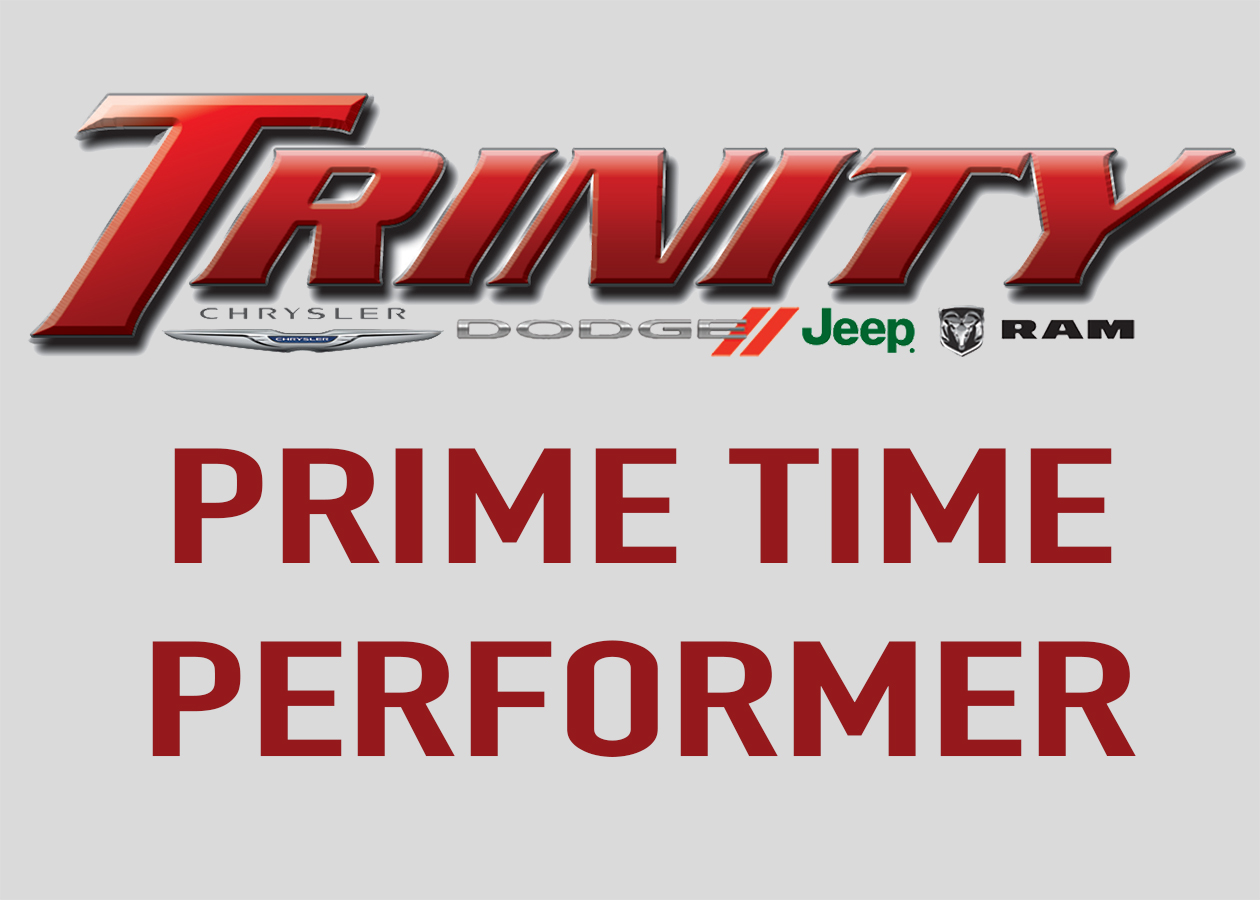 Here are this week's candidates for the Trinity Chrysler Dodge Jeep Ram
in Taylorville Prime Time Performer.
You can vote once every 12 hours until the polls close on Friday at 5 p.m.
The winner will receive a $20 gift card to Dublin Pub.
Mollie Morrisey (Rochester Tennis) Mollie Morrisey won the singles crown at the 2020 Central Illinois Invitational in Washington Park last weekend. She beat QND's Jamie Steinkamp 10-8 in a tiebreaker third set.
Ehrlich / Mander (Glenwood Tennis) Amber Ehrlich and Sigrid Mander took home first in the #1 doubles tournament at the 2020 Central Illinois Invitational in Washington Park. Their win helped Glenwood sweep all three doubles tournaments.
Emma West (Auburn Cross Country) Emma West won the girls race with a time of 20:30 on Saturday for her second win in two weeks. The Trojans also won the team title at their home meet versus Riverton and North Mac.
Isaac Crumrine (Riverton Cross Country) Isaac Crumrine helped lead the Hawks to a team victory this week in Auburn vs the Trojans and North Mac. He finished in first with a time of 16:49.
Carter Etheridge (SHG golf) Carter Etheridge tied for medalists with a 39 at Piper Glen on Thursday. The Cyclones would also win the meet with a team score of 167 over Glenwood, Springfield High and Lincoln.
Peyton Woods (Springfield High Golf) The Senators traveled to Piper Glen on Thursday for a quad with Glenwood, SHG, and Lincoln. Woods tied for medalist at the meet with a 39.
Dain Richie (South County Golf) We try not to add people to the list two weeks in a row if we can help it….Dain Richie made that impossible. Richie broke the nine hole school record last week, shooting a 30 at Timber Lakes, a six under par at the course right off the interstate on 55. Richie has been picking up medalist honors all season long at any course he hits.
Logan Kavish (Auburn Golf) Auburn sophomore Logan Kavish shot a 41 on Tuesday to win medalist. The Trojans would also pick up a win in the meet against Williasmville.
Faith Davis (Williamsville Golf) Faith Davis and the Bullets traveled to Lincoln Greens on Tuesday for a meet with Rochester and SHG. Davis would shot two over par for 38 to win medalist.