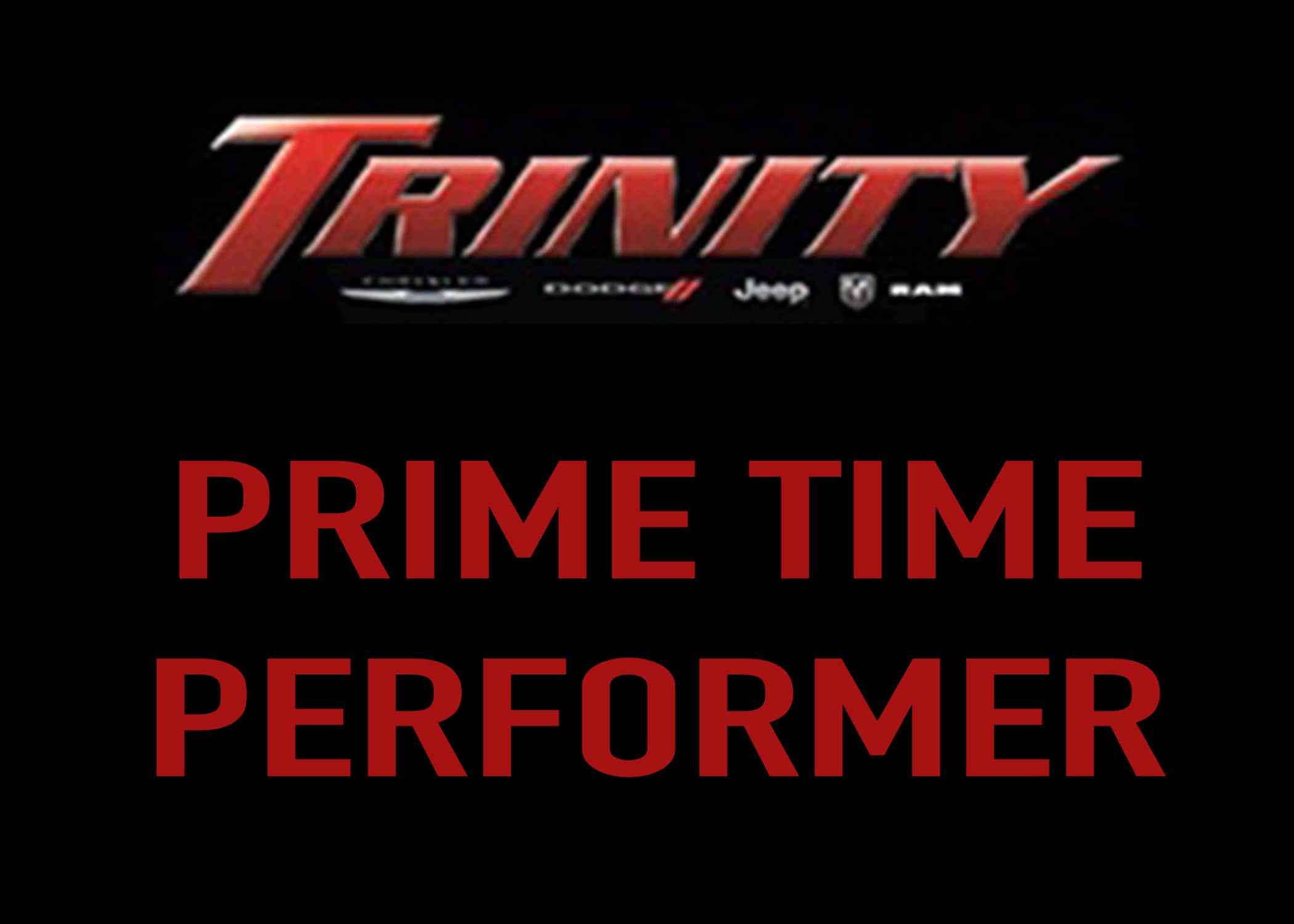 Here are this week's candidates for the Trinity Chrysler Dodge Jeep Ram
in Taylorville Prime Time Performer.
You can vote once every 12 hours until the polls close on Friday at 5 p.m.
The winner will receive a $20 gift card to Dublin Pub.
Dain Richie (New Berlin/South County Golf) Dain Richie has been dominating on the golf course so far this year. Last week at Terry Park he shot a 31 and was named medalist while breaking a course record and setting a new school record.
Aidan Peterson (Glenwood Cross Country) Glenwood served as host against Jacksonville for their first meet of the year. Aidan Peterson finished in first with a time of 16:05, while the Titans as a team finished the day with a perfect score.
Brooke Martin (U-High Tennis) The Pioneers traveled to Rochester to start the Central State Eight tennis season last week. Brooke Martin earned a singles victory over Rochester's Mollie Morrisey and a doubles victory with parter Maggie Kraft over the Rockets.
Karlie Schnepp (Rochester Golf) Rochester girls hosted the Rocket Invite at Lincoln Greens on Saturday. Teams included Springfield, SHG, Glenwood, Williamsville, QND, Auburn, Routt and Hillsboro. The Rockets' senior Karlie Schnepp was medalist with a 73 on the day and helped lead Rochester to a first place team finish with a score of 340.
Kaitlyn Lee (SHG Cross Country) SHG kicked off their CS8 season with a meet against Springfield High, UHigh and Southeast. Kaitlyn Lee took home first in the girls race with a time of 20:17.
Matthew Johnson (Springfield High Cross Country) In their meet with SHG, Southeast and UHigh, the Springfield High boys cross country team finished first and second in the boys race. Matthew Johnson finished in first for the Senators with a time of 17:16.
Katherine Walker (Williamsville Cross Country) The Bullets took home conference team wins against Riverton and Pleasant Plains on Saturday at Lincoln Park. Williamsville's Katherine Walker finished in first for the girls with a time of 21:39.
Jack Willinborg (Pleasant Plains Cross Country) Pleasant Plains kicked off their Sangamo schedule at Lincoln Park against Williamsville and Riverton on Saturday. Jack Willinborg had a time of 17:28 in the boys race earning a first place finish.
Brady Kaufmann (Jacksonville Golf) The Crimsons traveled to Piper Glen last week for a meet with Glenwood, Taylorville and SHG. Kaufmann shot an even par to win medalist honors and help Jacksonville take home second place in the quad.
Caroline Peters (South County Cross Country) In a meet with Beardstown, Lutheran High and Porta, freshman Caroline Peters took home a win. She finished in first for South County with a time of 15:33, helping the team to a second place finish in the quad.
Ava Gorrie (Glenwood Cross Country) Hosting against Jacksonville, the Glenwood girls finished their first race of the season with a score of 18 while freshman Ava Gorrie took home first place with a time of 19:05, not bad for her first high school race.
Reagan Kennedy (U-High Golf) UHigh, SHG, Glenwood, and Rochester meet out at Panther Creek for a CS8 quad to start the golf season. Sophomore Reagan Kennedy won medalist for the day with a 37 and helped the Pioneers take first place as a team.
Brock Richards (Maroa-Forsyth Cross Country) In their first meet of the season, the Trojans finished second as a team against PORTA and North Mac. Sophomore Brock Richards finished in first with a time of 16:40.
Jenna Kesselring (PORTA Cross Country) PORTA met Maroa Forsyth and North Mac in their first Sangamo meet of the year. Senior Jenna Kesselring finished first with a time of 20:28 and helped lead the Blue Jays to a team victory.