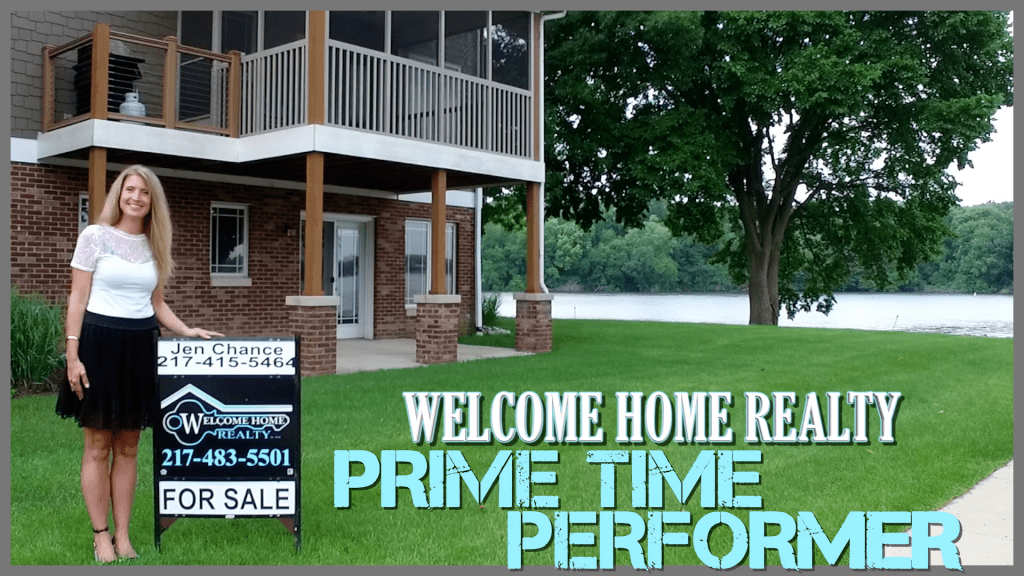 Here are this week's candidates for the Welcome Home Realty Prime Time Performer.
You can vote once every 12 hours until the polls close on Friday at 5 p.m.
The winner will receive a $20 gift card to Dublin Pub.
Conner Miller (Glenwood Wrestler) As a sophomore Miller finished third in the state. As a junior, Miller finished second in the state. We can't wait to see what Miller does next year. The Titans 220 pounder finished off an incredible season by finishing second in 2A at 220 pounds, suffering his only loss of the season in the state championship. 
Mason Clem (SHG Wrestler) Several school records were set by SHG's Mason Clem this season, including the first podium finish for the Cyclones. As a junior, Clem was two points away from a spot in the Grand March and you can bet he'll be ready to get back to Champaign next season as a senior. Clem finished fifth at 182 pounds in Class 1A this year. 
Kaden Froebe (Lincoln Guard) The Railsplitters continue to roll through their regular season schedule as one of the best teams in Class 3A. Senior Kaden Froebe surpassed the 1000 point mark on Friday night against Taylorville as Lincoln improved to 12-0 in the Apollo conference this season. Froebe followed that up with 24 points against Eisenhower on Saturday night
KJ Debrick (Lanphier Forward) We're starting to wonder at what point the division two offers and D1 interest will start to roll into the North Side for the junior who is putting up Joel Embiid like numbers every single night. KJ Debrick had 19 points and 21 rebounds on Friday night against Springfield High and continues to be one of the best shot blockers in the state. 
Drew Wollenschlager (U-High Guard) The Pioneers impressed everyone in central Illinois by clinching the outright CS8 title this season. Senior Drew Wollenschlager made sure that U-High clinched it outright in their final home game with 14 points against Glenwood. Also shout out to Alex Wood for the game winner on Tuesday, maybe if Drew wins the vote, he'll share with his buddy Alex.
Spencer Yoggerst (Riverton Forward) The list of Riverton basketball greats is a long one that has many legends at the top. Spencer Yoggerst added to his resume for a top 5 spot with 20 points on Friday night against Pleasant Plains to help the Hawks lock up the outright Sangamo title, finishing undefeated in conference and building a ton of momentum heading into their regional. 
Drew Killam (Auburn Wrestler) The Auburn Trojans took seven guys to state over the weekend and three of them reached the podium. At 182 pounds, senior Drew Killam has battled through a knee injury throughout most of the season and still found a way to finish sixth in the state. Killam is a tough wrestler who is staying on the mats this week looking to help the Trojans get to team state before he goes to the doctor to get that knee fixed after the season. 
Martrice Brooks (Lanphier Guard) The Lions roared their way to another regional tile with this special group of seniors. Doug Collins' squad is led by Martrice Brooks who had 19 points against Lincoln in the 3A regional title game. The Lions get another shot at MacArthur now in the Champaign sectional on Tuesday night and you know Brooks is ready after she proved to be one of the CS8's best all season long. 
Taya Davis (MacArthur Guard) Go watch Mike Williams' remarks after the 3A Decatur regional title game regarding his point guard. Taya Davis deserves division one looks and she proved that throughout the CS8 regular season and postseason play last week. Davis delivered in the title game and leads the Generals into the Champaign sectional this week. 
Heidi Hergenrother (Pleasant Plains Forward) The Pleasant Plains defense has the Cardinals playing for a trip to state this week. Heidi Hergenrother drew the task of guarding Breese Mater Dei's best player last Thursday evening and she clamped down and did her job. Hergenrother also chipped in on the offensive end in the 2A Greenville sectional, making the Cardinals as dangerous as ever headed to IC on Monday. 
Levi Vorreyer (Glenwood Diver) Three time state qualifier Levi Vorreyer continues to shatter records as he dives his way into the Glenwood record books. He blew away the competition on Saturday at sectionals in the diving competition with a score of 510.65 and is headed to state this weekend looking for more medals. 
Kaylen Reed (Rochester Guard) The freshman helped her team find a way to win a regional as the underdogs last week. Reed had to help guard Sofie Lowis in the title game as well as do her part on the offensive end. Reed is still only a freshman but has really grown up fast on the hardwood and made the Rockets as dangerous as they've been all season heading into sectionals.