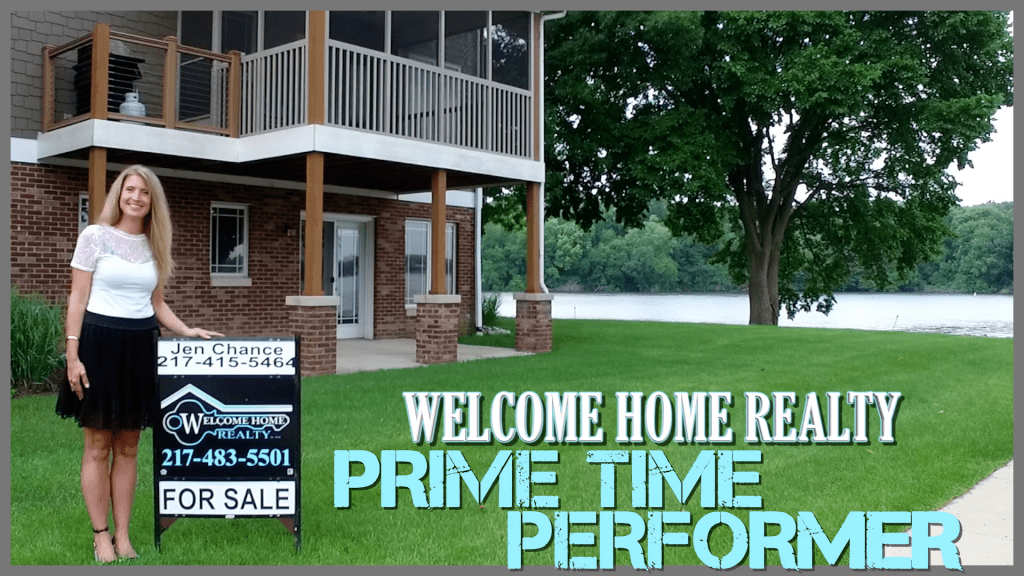 Here are this week's candidates for the Welcome Home Realty Prime Time Performer.
You can vote once every 12 hours until the polls close on Friday at 5 p.m.
The winner will receive a $20 gift card to Dublin Pub.
Derrick Roberts (Calvary Forward) Arguably the best player at the Sangamon County Boys Basketball Tournament last week, Roberts showed why he belongs in the conversation with his performance in three games. He started the week with 17 points and 10 rebounds in a 5-4 upset over Athens, then added 18 more in a semifinal loss to Riverton, and finally capped his week with another 17 points in the third place game against Auburn.
Kassidy Kirchner (PORTA Guard) The Bluejays sharpshooter hit a three Monday night that meant just a little more for her in her PORTA career than the others. Sitting at 999 career points at halftime against Illini Central, Kirchner spotted up on the wing for a three that put her over the 1,000 point threshold, gave her 18 points for the game, and helped the Bluejays pick up their 20th win.
Corgan Greer (Pleasant Plains Guard) What a week for the All-County guard. Greer tipped off county hoops holding his own in one of the toughest defensive assignments you'll get in the area in Wyatt Peek. Preventing the prolific Williamsville guard from going off sent Plains into the semifinals, where Greer's 22 points and seven rebounds against Auburn was the driving factor in sending the Cardinals to the title game. His clutch play didn't stop there as 11 more points in the championship, including a late steal and foul shots to seal it, helped the Cardinals to their 17th Sangamon County Championship.
Kenzey Decker (Springfield High Guard) The Senators picked up some momentum this week thanks in large part to this Solon sharpshooter. Decker dropped 21 in a big CS8 win over Eisenhower Thursday, then added 18 more in a home CS8 win over Rochester. The Senators are up to 7-4 in conference and have a chance to keep adding to that momentum before girls city hoops next week.
Rodrick Love (Lanphier Wrestler) The Lions are city champs once again, and the senior 170-pounder was a crucial reason why. Love picked up a huge pin fall win in two minutes and 43 seconds against SHG at Belz Gym Friday night to secure the title and bring the trophy back to the North Side, avenging last year's loss at the hands of SHG at Lanphier.
Taya Davis (MacArthur Guard) In one of the most anticipated games of the girls CS8 hoops slate, General guard Taya Davis made sure this one wasn't all that interesting. She helped MacArthur out to a 22-7 first quarter lead that the Generals wouldn't look back from as she was on her way to a game-high 27 points and the Generals were on their way to staying perfect in conference with a 66-54 win.
Shane Miller (Springfield High Guard) Shane Miller had himself a Saturday for Springfield High at the MLK Shootout at Galesburg. Miller totaled 47 points in two wins, dropping a game-high 23 in a 75-65 win over Dunlap, then adding 24 in a 73-46 in over Comer. That's some serious scoring momentum for the junior guard as we head into city basketball.
Alex Wood (U-High Guard) The scoring total wasn't gaudy for Wood Tuesday against Glenwood, but the game-winning free throws are plenty clutch enough to earn a repeat Prime Time nomination for the senior guard. Down one with 2.4 seconds to go, Wood pulled up for a potential game-winner but was fouled and proceeded to knock down all three foul shots to hand U-High a huge 52-50 CS8 win.
Hannah Hudspeth (Lanphier Wrestler) While Rodrick Love might have clinched the city wrestling win for the Lions with his pin, it was all made possible thanks to Hannah Hudspeth's gigantic comeback and pin at 113 pounds over Chase Star to help put Lanphier in position to get it done against the Cyclones and bring the title back to the North Side.
Graham Turk & Adam Matos (Glenwood Swimming) Glenwood absolutely crushed their quadrangular at Eisenhower Pool Saturday afternoon, and double-winners Graham Turk and Adam Matos led the way. Turk took home first in the 200 individual medley (2:07.85) and 100 freestyle (49.73), while Matos won the 50 freestyle (23.29) and the 100 backstroke (58.63). The pair helped the Titans defeat Charleston, Lincoln and Southeast in convincing fashion.
Kyndel Arthalony (Illini Central Forward) Arthalony spent her Thursday breaking her own scoring record. Previously set at 40 against Calvary two years ago, the senior forward topped that with a 41 point performance against Decatur Lutheran in a 73-13 win. Arthalony had 15 in the first, 20 in the second, and cruised from there to re-cement her name in the Illini Central record books.