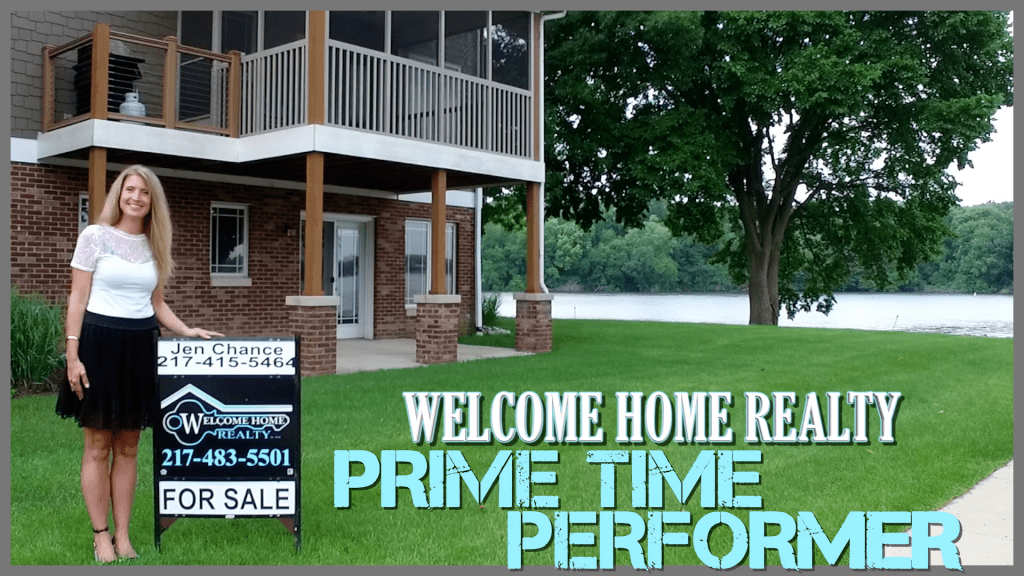 Here are this week's candidates for the Welcome Home Realty Prime Time Performer.
You can vote once every 12 hours until the polls close on Friday at 5 p.m.
The winner will receive a $20 gift card to Dublin Pub.
TJ Price (Lanphier G) The Lions were banged up heading into Tuesday's CS8 matchup with Southeast, and with the Spartans keying in on big man KJ Debrick, someone needed to step up for Lanphier. Junior guard TJ Price filled the void at Scheffler Gym. Scoring a game-high 24 points, Price had a huge three point play late in the fourth quarter to seal a 61-54 win for Lanphier.
Sofie Lowis (SHG G) Rochester almost stormed back and stole a win on the road at SHG, but Sofie Lowis wasn't going to let that happen. Despite a 17-0 Rocket run, Lowis and the Cyclones remained calm, as the junior guard turned in 26 points in a 60-53 home win.
Kaden Froebe (Lincoln G) Lincoln continued their terrific undefeated start to the season Saturday night in Edwardsville, and senior guard Kaden Froebe was the spark plug in a massive 61-34 win over Belleville West. Scoring a game-high 24 points and winning game MVP, Froebe shot out of a cannon to start the game, getting three and one's in the first quarter alone.
Mason Clem (SHG W) In a matchup that would be just as fun to see on the football field as it was on the mats, Clem secured the 182 pound title at the Rex Avery Invite over Grant Ripperda with a 3-1 decision. Both Clem and Reese Edwards came away with individual titles for the Cyclones on Saturday.
Kenzey Decker (Springfield G) Decker's three point shooting has been vital for the Senators to start the season. On Thursday it was a crucial three late in the game that helped Springfield High push past Glenwood 60-54, then on Saturday it was three 3-pointers in the first quarter against Eisenhower that led to a game-high 20 points from Decker in a 63-38 win. The Senators have a sharpshooter on their hands.
Wyatt Peek (Williamsville G) While it may have come in losing efforts, we can't deny the fact that Wyatt Peek has been filling it up to start the season. A game-high 19 points in a tough loss to Athens, followed by 30 in a road loss to Pleasant Plains that the Bullets had within striking distance, Peek and the Bullets will round into form. The explosive guard will be leading the charge.
Ashlyn Sturdy (TCSV G) Another week, another appearance for Ashlyn Sturdy on our PTP list. Our hands are tied here. If Sturdy continues to put up stat lines like she did against Williamsville Monday, she'll be here every week. Arguably the best girls hoops guard in the area turned in 26 points, 7 assists, 6 rebounds, 2 steals and zero turnovers in a 54-23 win.
Dresden Grimm (Auburn W) What a start for the freshman. 10-0 coming into the 120 pound championship at the Rex Avery Invite on Saturday, Grimm notched his first title against Monmouth-Roseville senior Martin Ortega with a pin by fall. Grimm was one of three Trojans to win individual titles on Saturday, with Gervasio Marchizza and Caleb Nix coming home with wins as well.
Luke Lehnen (Glenwood G) Glenwood needed every bit of Lehnen's 20 points against Jacksonville on Tuesday night, as the Titans had to come from behind for a 58-53 win. Lehnen's encore was leading the Titans with 18 in another huge conference win at home over SHG. It hasn't been the prettiest for Glenwood to tip off the hoops season, but they're undefeated in conference still and Lehnen has been leading the charge.
Quincenia Jackson (MacArthur F) The Generals needed a massive effort from Jackson to overcome a tough Lanphier team on the road Saturday, and Jackson gave them exactly what they needed. Scoring 30 points, Jackson led the way for the Generals as they sealed a 70-66 win at the line, going 13-14 in the fourth quarter.