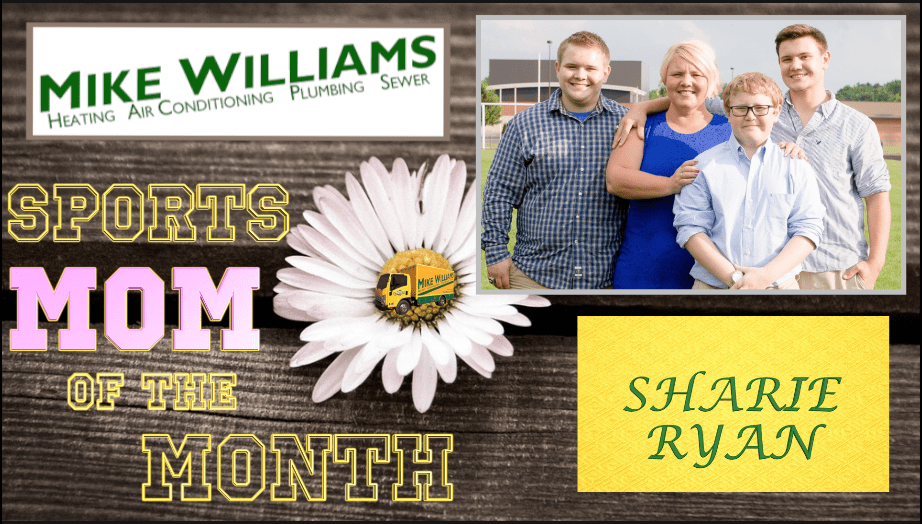 Congratulations to our tenth Mike Williams Sports Mom of the Month for the 2019 season! Rochester's Sharie Ryan has won the Sports Mom of the Month for November! Be sure to come back every month to see who won.
If you want to nominate a sports mom for this honor, you can do so HERE!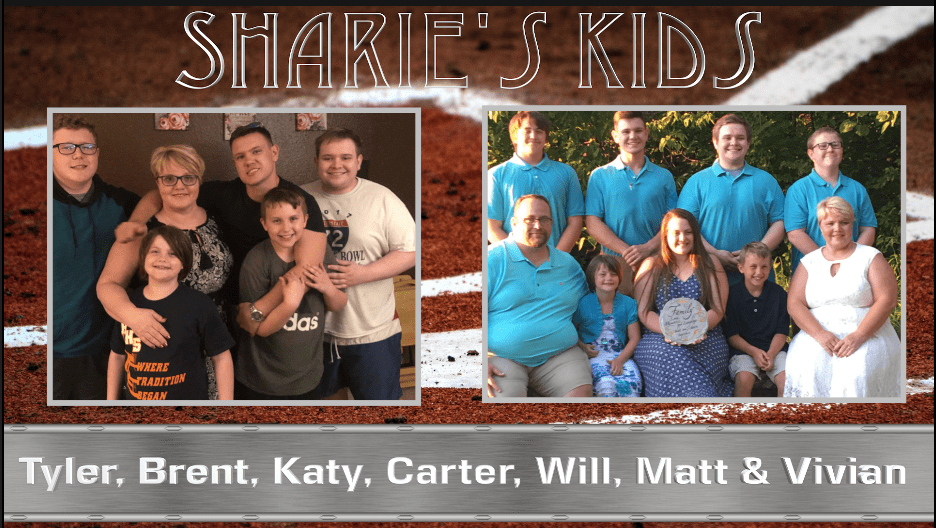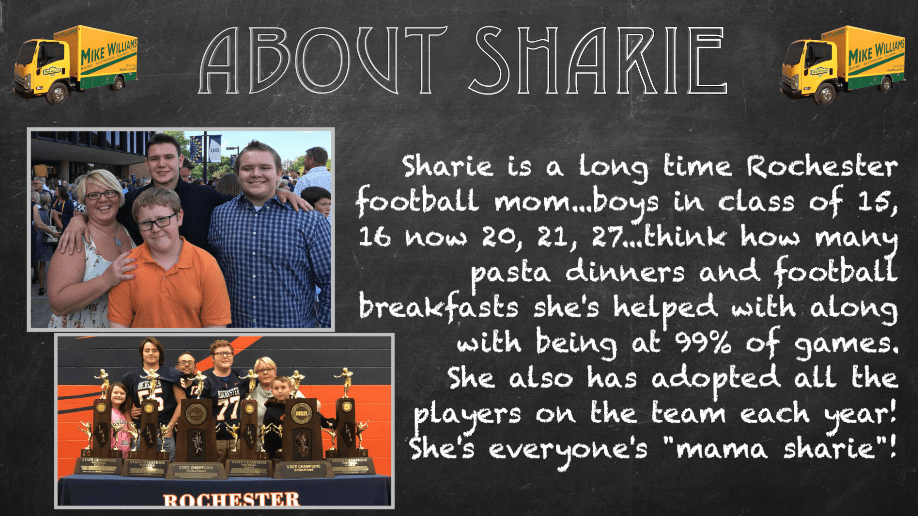 Who are your kids and what sports do they play/played at what school? 
Name: Tyler Sommer (Class of 2015)
Sports: Football & Wrestling
Name: Brent Sommer (Class of 2016) (Currently serving in the Navy)
Sports: Football
Name: Carter Sommer (Class of 2020)
Sports: Football
Name: Will Ryan -stepson  (Class of 2021)
Sports: Football & Wrestling
Name: Vivian Ryan  -stepdaughter (2nd grade)
Sports: Softball
One more daughter, Katy, RHS class of 2018, now at ISU, didn't play sports
Favorite Mothers Day Gift: a gift card from my favorite nail salon and smelly candles (no vanilla)
Best Way To Be Pampered: a massage, hot stone ones are my favorite!
Favorite Meal: Parmeasan chicken and loaded mashed potatoes from Long Horn
Hidden Talent: Reading kids and figuring out how to get them to understand information. I tutor math and science (chemistry being my favorite), and do ACT prep for high schoolers – being able to get the information presented in a way that they understand and learn it, can be difficult depending on the student. (I am not a teacher, I have a state job M-F)
*I've had kids from all over the state and all local schools. Once I work with them, they become one of my babies just like my kids. I've been blessed to have over 350 kids over the past 10 years.
Favorite Movies: old 80's movies! Top favorites: Breakfast Club and 16 Candles
Dream Vacation: A few weeks in Europe, including a week touring Italy
Best song to rock out with in a car full of kids:  Anything from the 80's! My kids are tainted and could rock guitar hero and sing all the songs! Top 3 – "Jesse's Girl" by Rick Springfield, "Don't Stop Believing" by Journey and "We Are The Champions" by Queen
Best sport in high school: volleyball for fun