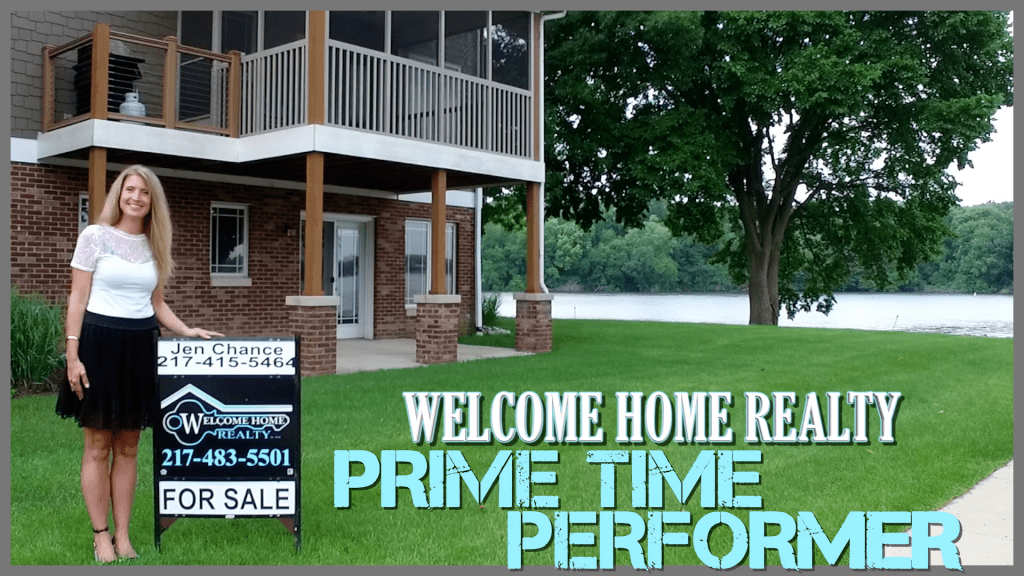 Here are this week's candidates for the Welcome Home Realty Prime Time Performer.
You can vote once every 12 hours until the polls close on Friday at 5 p.m.
The winner will receive a $20 gift card to Dublin Pub.
Brendon Bishop (Williamsville Wide Receiver) He's battled through injuries his entire high school career but in his final football game as a Williamsville Bullet, Brendon Bishop was the star in the state championship. Bishop had 230 receiving yards and three touchdowns against Byron, including the game winning touchdown reception from Conor McCormick with 30 seconds to play as Williamsville rallied to overcome a ten point deficit.
Cory Walbert (Williamsville Defensive Back) Yes, the Bullets defense did give up 42 points. But it could have been a lot more the way that Byron offense was pounding away. Cory Walbert came up big with seven solo tackles, two assisted and 2 tackles for a loss in the state championship. 
Hank Beatty (Rochester Wide Receiver) Some Chicago reporters in the media room at halftime of the 5A state championship: "That number eight for Rochester is listed as a quarterback….he sure looks like a wide receiver" The sophomore may have been snubbed for an all state selection but he showed everyone in the state what he was capable of anyway against St. Rita. Beatty had 212 receiving yards against the Mustangs, caught two touchdowns, rushed for another and even threw for one to Clay Bruno. 
Clay Alewelt (Rohester Kicker) He caught a touchdown pass, he played outstanding defense and he was perfect in extra points. Clay Alewelt went 6 for 6 on PAT's in the state championship game and in doing so, broke a state record. It was only fitting he broke the record on the turf at Northern Illinois University considering the biggest kick he ever had was the game winning field to win the 2017 4A state championship as a sophomore. Alewelt finished his high school career with 279 Point After Touchdowns, a new IHSA record. 
K.J. DeBrick (Lanphier Forward) Ready for this stat line? K.J. DeBrick for Lanphier averaged 10.3 points, 11 rebounds and 5.5 blocks per game at the Washington Invitational to land himself a spot on the All Tournament Team. Lanphier has shown they are certainly a team that will contend for the CS8 title this season with a strong showing in Washington.
Tanner Wilson (North Mac Point Guard) The North Mac Panthers handed New Berlin their first loss of the season on the big stage Saturday night in the championship of the Gene Bergschneider Turkey Tourney. Wilson had seven points in that one and finished with 76 in the tourney, good for third on the scoring list. Wilson landed himself on the all tournament team as well, watch out for the Panthers against a tough Sangamo slate this season. 
Brenton Duffie (South County Guard) Duffie delivered big buckets all week long at the Gene Bergschneider Turkey Tournament and led the field in scoring with a combined 89 points for South County. The Vipers are going to be a contender for the MSM title this year. 
Christian Knox (New Berlin Guard) The Pretzels are off to a 3-1 start to the season and were named the Gene Bergschneider Turkey Tournament champions based on defensive points allowed. The defense was certainly there in all their games and Christian Knox provided much of offense for the Pretzels with 68 points in the tourney, earning himself a spot on the all tournament team.
Landon Hullinger (Lincoln Forward) The Lincoln Railsplitters dominated the competition in the Eaton Tournament to open the season and were led in scoring by a different player every night. In the championship game, it was Landon Hullinger with 15 points. He also was a defensive stopper near the rim all tourney long coming up with big blocks when teams did manage to break that zone. Hullinger can knock down the three, defend the other team's big man and he brings a ton of energy inside every huddle. 
Shane Miller (Springfield High Guard) The Senators finished the Lincoln tournament with a 2-2 record and will host Southeast on Tuesday to open up CS8 action. Shane Miller got his junior campaign started strong last week with 30 points against Belleville Althoff. Miller was named to the all tournament team and showed that when he's on the floor, he's a threat to score every time he touches the ball. 
Kyle Ingram (SHG Forward) The Cyclones suffered a tough loss to Champaign Central in overtime at the Galesburg tournament and finished 1-3, but Kyle Ingram was named to the all tournament team. Ingram had 26 points against Central and will be a matchup nightmare for CS8 team this season. 
Marley Smith (Auburn Guard) The Auburn Trojans finished third at the Waverly Thanksgiving tournament, thanks to Marley Smith who dropped 31 points in the third place game against Triopia. Sangamo coaches are going to be up all night this season trying to figure out how to slow down Smith.
Delaney Scheidenhelm (Lutheran High Forward) The Crusaders came home with second place from the Waverly Thanksgiving Tournament after a close one with Carrollton in the championship. Delaney Scheidenhelm had 13 points for LuHi in the title game and landed a spot on the all tournament team.