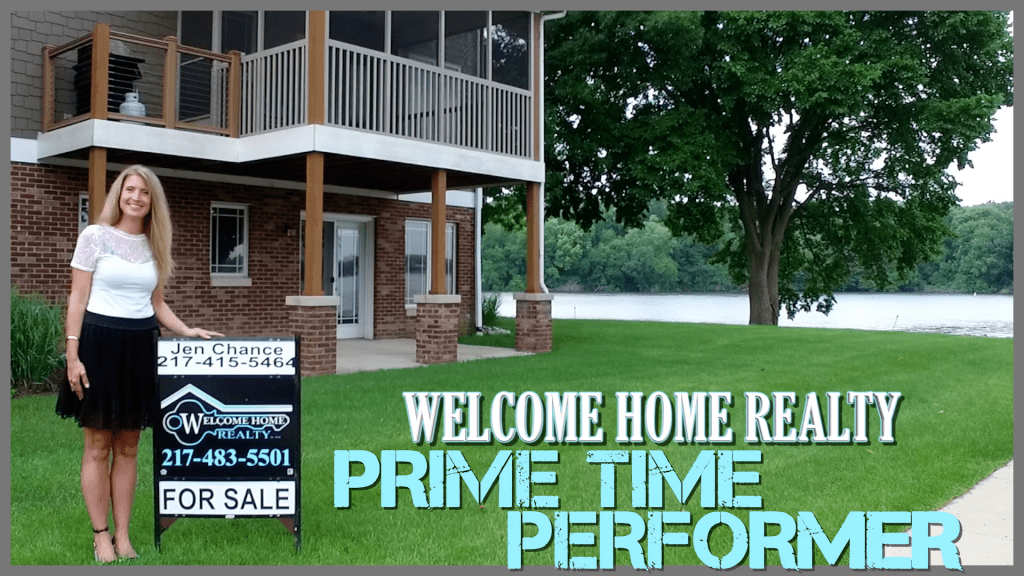 Here are this week's candidates for the Welcome Home Realty Prime Time Performer.
You can vote once every 12 hours until the polls close on Friday at 5 p.m.
The winner will receive a $20 gift card to Mariah's.
Wyatt Boyer (Athens WR/DB) The Athens Warriors are into the 1A quarterfinals thanks to their run game and their defense. But in order to run the ball, they have to keep opposing defenses honest. Wyatt Boyer caught a pass for 69 yards against Camp Point and had an interception on defense. 
Stephen Gleason (Williamsville WR) The Bullets offense has become a three headed monster that defense haven't figured out how to stop. We know Conor McCormick and Grant Ripperda are threats to score every time they touch the ball. Senior Stephen Gleason has officially joined that group after three touchdowns against Duquoin. He can run the ball, he can catch the ball and the Bullets continue to rollin 3A.
Dalton Tieman (Rochester RB) 5A defenses have to figure out to stop Hank Beatty, Clay Bruno and Jacob DuRocher. Dalton Tieman has now added another headache for defensive coordinators with a 113 yard performance against Highland. The Rocket offense is rounding into form at just the right time.
Cole Donaldson (Auburn LB) Colin Dubois had another incredible day for the Trojans' offense. But the defense scoring a touchdown against Maroa-Forsyth proved to be the defense. Cole Donaldson had a 50 yard scoop and score in the second quarter and Auburn beat their Sangamo rival Trojans by just two points in the 2A second round.
Kadinn Morris (SHG TE) Ken Leonard has had his share of big men at tight end and he's happy to add Kadinn Morris to that list. The junior provides Isaiah Thompson with incredible steady hands when he needs to pick up a first down and when Morris gets it, he's tough to tackle with that frame. Morris was also a key on that Cyclone defense that gave up just one offensive touchdown in Round Two. 
Austin Bush (Glenwood DB) The Glenwood Titans had to find a way to carry the load for Jason Hansbrough and Narkel Leflore who were sidelined for much of the second round game with ankle injuries. Austin Bush is the third option for the Titans at running back, but his biggest contribution was the two interceptions against Lemont. He also had 5.5 tackles and 1.5 for a loss.
Isabel Schaefbauer (U-High VB)  The Pioneers are back in the final four and get to make the walk across the parking lot to Redbird Areana on Friday for the 3A semifinals. Senior Isabel Schaefbauer does a little bit of everything for this U-High team that has so many different ways to beat you. She can set, she can spike, she can block, she can dig. She never leaves the floor and is a big reason why U-High could win a state title on Saturday. 
Caroline Lendy (Athens VB) It takes a whole team to make a run to the volleyball state tournament and Caroline Lendy will be the first one to tell you that. She's also a major reason why the Warriors are there for the first time in 40 years. The senior was so dominant in the 1A super sectional, it only took Athens 40 minutes to claim the "ISHA" plaque.