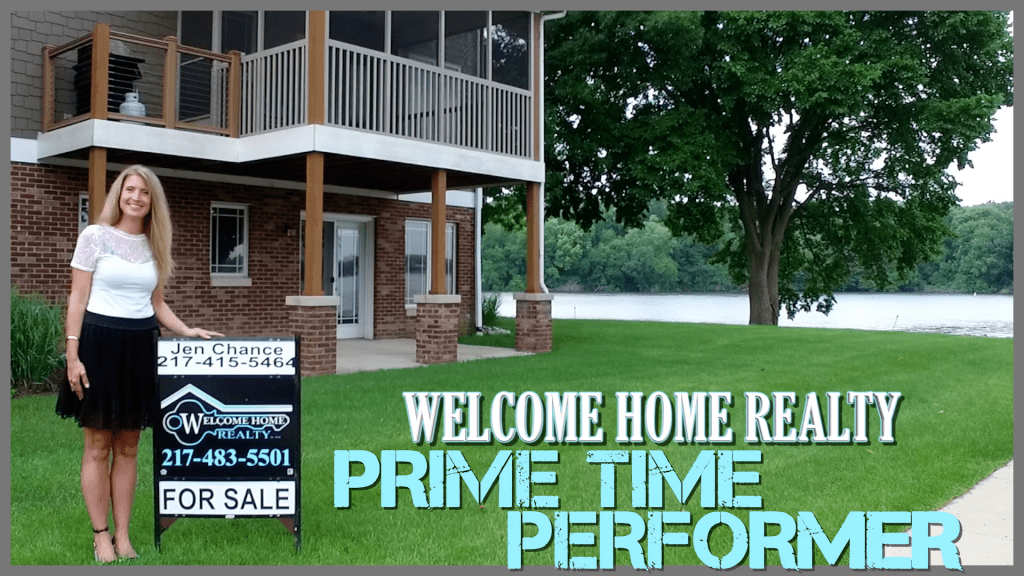 Here are this week's candidates for the Welcome Home Realty Prime Time Performer.
You can vote once every 12 hours until the polls close on Friday at 5 p.m.
The winner will receive a $20 gift card to Mariah's.
Chris Pulley (Jacksonville Football) Facing a 28-7 deficit against Southeast and needing a win to keep playoff hopes alive, Pulley came alive. The junior running back put the Crimsons on his back in the second half on Friday, running for 281 yards and scoring six touchdowns in a 55-41 comeback win over the Spartans.
Riley Beal (Rochester Soccer) There are few, if any, moments with higher pressure than a penalty kick in soccer. As a goalkeeper, stopping one is unbelievable. But how about two? Rocket keeper Riley Beal saved two penalty kicks as part of a nine save night to help Rochester secure a 2-1 win over Springfield High on Tuesday night.
Grant Ripperda (Williamsville Football) The Bullets senior running back wanted that Silver Bucket. Rippy ran for five touchdowns and caught another, racking up 145 yards on the ground in Williamsville's dominant 46-7 win over New Berlin.
Sofie Lowis (SHG Golf) Lowis led the way for the Cyclones at the 1A Williamsville girls golf regional on Thursday. Shooting a nine-over 81, she helped SHG to a 339 at The Rail Golf Course, good for a regional title for the Cyclones. Her 81 also tied for the best score of the day.
Seth Tavernor (Riverton Soccer) The leader for the Hawknadoes helped Riverton reach a program milestone on Monday. After registering a hat trick in a 4-1 win over North Mac bringing his total to 41 goals for the season, Tavernor's effort helped Riverton get to 18 wins, tying a program record.
Sam Faivre (SHG Football) Back to back losses don't happen often to SHG football. Senior Sam Faivre made sure three in a row wasn't a thought in the Cyclones' minds. Faivre was a beast on both sides of the ball against Eisenhower, with four catches for 68 yards and two touchdowns offensively to go with three interceptions on defense as SHG ran away from the Panthers 68-32.
Malena Bixby (New Berlin Volleyball) The stud Pretzel had herself a week. Starting it with a 16 kill effort in a win against West Central, Bixby led New Berlin to their 20th win on the season with a six kill, five dig, two block and four ace game against South County. Even in a loss to Maroa Forsyth, Bixby finished with anther seven kills, seven digs and a block. She and the Pretzels will be a problem in the 1A playoffs.
Justin Long (Lincoln Golf) The Railer had himself a day out on Lincoln Greens on Monday. Four birdies on the front nine helped senior Justin Long finish the Springfield 2A Regional with a one under 71, securing him the regional boys golf solo title along the way.
Rocket Offensive Line (Rochester Football – Camden Ramsey, Connor Sweeney, Isaac Drum, Josh Scranton, Wes Moore, TE Clay Alewelt) You know we've got to show the Hoggies some love. In what was bound to be a shootout against Springfield High, Rochester's offense shined, scoring at will in a 69-27 win. Jacob DuRocher ran for 189 yards and four touchdowns and Clay Bruno threw for 311 yards and five touchdowns all behind that dominant Hoggie line.
Faith Davis (Williamsville Golf) While SHG took home the team title, Williamsville's Davis was able to snag the individual title despite a tough field of competition. Finishing with a nine-over 81, Davis entered a two hole playoff with SHG's Sofie Lowis and Rochester's Karlie Schnepp, and left a regional champion.