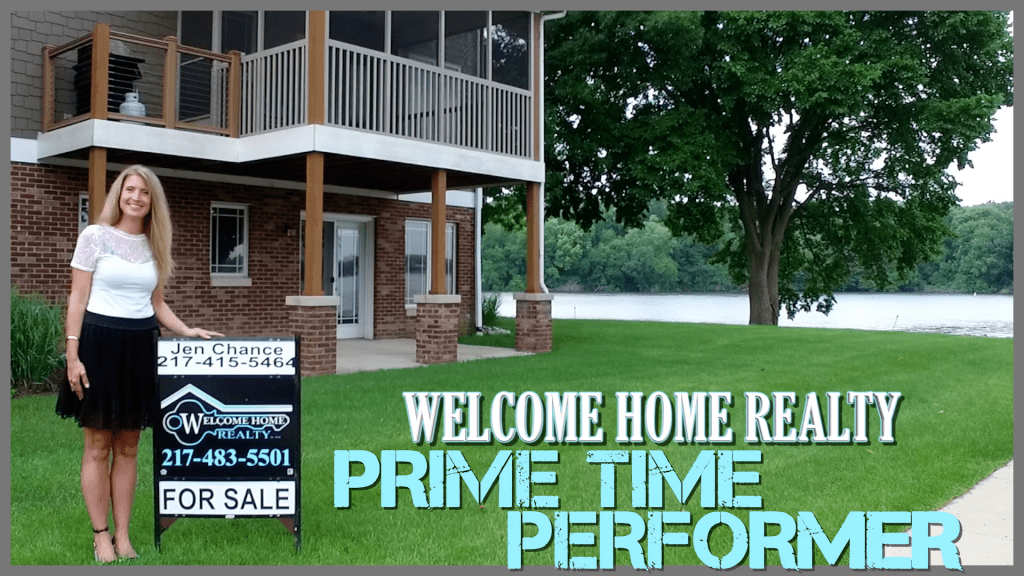 Here are this week's candidates for the Welcome Home Realty Prime Time Performer.
You can vote once every 12 hours until the polls close on Friday at 5 p.m.
The winner will receive a $20 gift card to Mariah's.
Conor McCormick (Williamsville Football) We really try our best to spread the wealth and keep PTP candidates off our list in back to back weeks, but we simply can't ignore what the Bullets' junior quarterback did in a 43-41 win over Maroa Forsyth Friday night. 223 yards through the air and two passing touchdowns along with 101 yards on the ground and two rushing touchdowns, including the game winning 15 yard touchdown run, is more than enough to warrant a repeat customer.
Tolga Barutcu (Rochester Soccer) Scoring the game-winning goal in double overtime of a conference match? Doesn't get much more Prime Time than that. The senior Rocket defender came up in the clutch on a corner to give Rochester a 2-1 double overtime win over U-High on Thursday.
Trace Jennings (SHG Football) The Cyclones' Swiss army knife outscored Southeast on his own Friday night. With a rushing touchdown followed by three receiving touchdowns, the senior wide receiver (if we have to give him just one position) was a major catalyst once again for SHG's offense in a huge 49-21 win.
Kyia Privia (PORTA Volleyball) It may have been in a loss, but we still have to shout out the senior setter's impressive career milestone notched against Williamsville Tuesday night. The veteran Bluejay assisted Isabel Hudspeth on a kill in the second set against the Bullets for her 2,000th assist in her career.
Hank Beatty (Rochester Football) Big night for the birthday boy! The super sophomore continued to terrorize opposing secondaries on Friday night, catching two touchdowns and rushing for another in a 43-0 win over MacArthur at home. Sophomores aren't supposed to be THIS good already.
Emily Roberts (Williamsville Volleyball) So technically this happened before September 16th, but we have to show the senior Bullet some love anyway for an awesome accomplishment. Williamsville's libero hit the 1,000 career digs mark last Saturday, but was honored with a commemorative volleyball before the Bullets' game against PORTA Tuesday. Roberts proceeded to lead the Bullets to a straight set win over the Bluejays.
Cole Donaldson (Auburn Football) It's about time we show the Trojans' workhorse some love, because he's been doing some downright dominant things on the ground. Against Pleasant Plains Friday night, Donaldson was responsible for 201 of Auburn's 455 rushing yards, punching it in three times in a 63-21 win.
Miles Roland (SHG Golf) An impressive 2-under 34 performance Wednesday helped Roland move past Cyclone teammate Reid Taylor in the City standings, and he didn't look back on Thursday. Finishing with a three-round total of 109, Roland edged out Taylor by one stroke. Ultimately the Cyclones had plenty to celebrate together, as SHG took the team title easily, 450-493.
Caroline Lendy (Athens Volleyball) The senior outside hitter has stayed impressive all season, proving herself to be one of the best all around volleyball players in the area, and she continued to dominate over the weekend. Athens knocked off New Berlin in the Ray Long Pretzel Classic championship on Saturday, as Lendy was named tournament MVP.
Erin Bentley (Springfield High Football) We've talked so much about Rashad Rochelle and what he's capable of, but we aren't giving the Springfield High defense enough credit. On Friday night against Lanphier it was defensive back Erin Bentley donning the turnover chain after an 80 yard pick six that helped seal a 31-7 win for the Senators.
Emily Carlson and Yianna VanFleet (Glenwood Swimming) The Titans give us another swim duo to keep an eye on for the rest of the season, as Carlson and VanFleet helped lead Glenwood to a near sweep in a triangular meet with Jacksonville and Southeast Thursday. Carlson anchored the winning 200 relay and won the 100 butterfly and 200 intermediate, while VanFleet won the 200 and 100 freestyle.
Owen Johnson (SHG Soccer) With the Cyclones and Jacksonville Crimsons in a scoreless tie Thursday night at Ken Leonard Field, "OJ" decided to change that. Johnson broke free in the second half for the game's lone goal to secure a 1-0 win over the pesky young Crimsons and keep SHG at just one conference loss.
Nic Laird (Athens Football) Nic Laird running for a first quarter touchdown Friday night against Riverton seemed like the start to just about any other dominant Athens performance on the ground, but this one meant much more. On his first of two touchdown runs on the night in a 76-12 win, Nic Laird became Athens' all-time leading rusher. He currently sits at 2,479 through four weeks of his senior season.