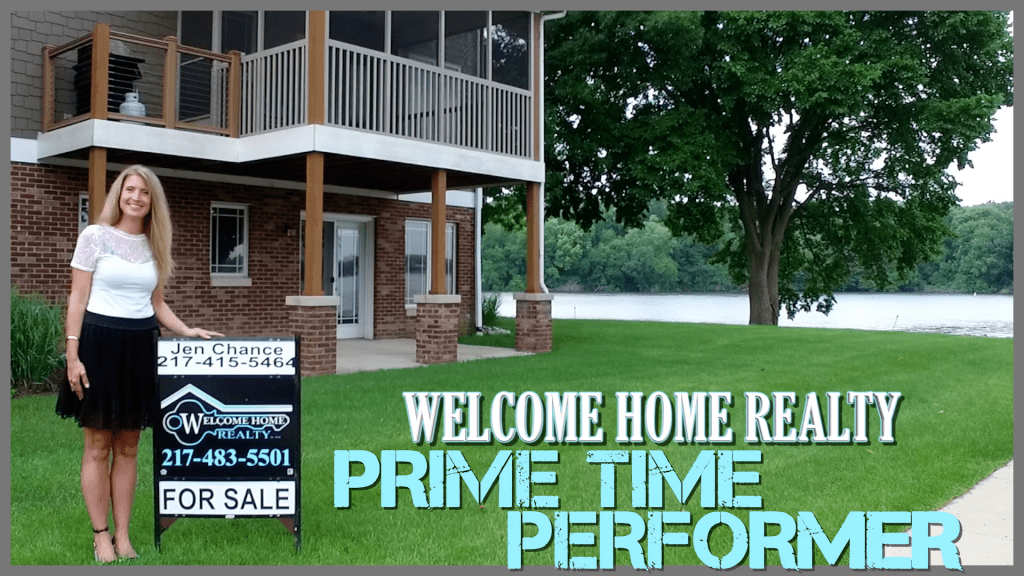 Here are this week's candidates for the Welcome Home Realty Prime Time Performer.
You can vote once every 12 hours until the polls close on Friday at 5 p.m.
The winner will receive a $20 gift card to Mariah's.
Shane Miller (Springfield High Football) Well that's certainly a way to make your return to football. Miller exploded onto the scene on Friday night with a monster performance against MacArthur, taking four catches for 194 yards and two touchdowns. This included a spectacular 87 yard catch and run for a touchdown to put Springfield High up 21-0, eventually helping the Senators to a 43-20 statement win at home.
Brady Fletcher (Riverton Soccer) The prolific scorer for the Hawknadoes started his season off on the right foot this past week, scoring nine goals and adding two assists in just three games. The Riverton forward should be a force for a team that got to a sectional last season and is hoping for another strong postseason run.
Isaiah Thompson (SHG Football) The first start for the junior Cyclone QB was an impressive one. Thompson was every bit the dual threat he way hyped to be coming into the season, passing for 228 yards and three touchdowns while adding 100 yards and a touchdown on the ground in SHG's 59-21 win over U-High on Friday night. He is going to be a problem for opposing defenses in the CS8.
Collin Taylor (Springfield High Soccer) This week's #TQT victim has earned the honor thanks in part to his spectacular play over the first week of the season. After a clean sheet on the road against MacArthur on Tuesday, Taylor saved a penalty kick to help preserve a 2-1 win over Edwardsville in the Metro Cup for one of his 11 saves. He then followed that up Saturday with a seven save effort against O'Fallon in a 0-0 tie. The senior keeper has been a brick wall to start the season.
MacKenzie Houser (Pleasant Plains Volleyball) The senior libero notched 14 digs in a straight set win over North Mac on Thursday, then proceeded to verbally commit to SIU Carbondale. A big week for the Cardinal to start the season as Houser figures to be a big piece of the defending state champs hopes for a repeat this season.
Colin DuBois (Auburn Football) Dubois was just the spark plug the Auburn offense needed on Friday night. Taking five carries 102 yards for three touchdowns, Dubois got Auburn out to a 21-0 lead over New Berlin that the Pretzels couldn't recover from, as the Trojans went on to win 35-6 in dominant fashion.
Joe Sisusa (SHG Soccer) This Cyclone has been an offensive force for SHG to start the season. His goal against U-High Tuesday helped lift SHG past the defending conference champs in an overtime thriller, then scored the winning goal against St. Teresa in a non-conference matchup, then followed that with a hat trick against Bloomington Central Catholic on Saturday.
Jakob Freeman (Pittsfield Football) After going down 14-0 to Riverton on Friday night, the Saukees got the ball rolling on the ground, and they were unstoppable from there. Jakob Freeman was the biggest benefactor, taking ten carries 189 yards for three touchdowns, including a huge 76 yarder in the second quarter.
Alayna Crabtree (Normal U-High Volleyball) The senior Pioneer leads the defending CS8 champs into what should be another strong season in Normal. Crabtree had eight kills and seven digs in a two set victory over SHG on Tuesday, as the senior will be a big piece of what could be another dominant year for U-High in the CS8.
Tiger Vaniter (Jacksonville Football) The Crimsons wasted no time running all over Eisenhower on Friday night, and senior running back Tiger Vaniter led the way. 14 carries for 147 yards and three touchdowns is a heck of a way to start the season, as Jacksonville won big 59-6.
Prince Efe-Nogo (Southeast Soccer) The young Spartan is already showing he's a threat offensively. The sophomore tied the school record for goals in a game on Thursday against Calvary with a six goal effort in a 7-1 victory, and did almost all of his damage in the first half.
Emily Roberts (Williamsville Volleyball) Roberts led the way for the Bullets in a close victory over Bloomington Central Catholic on Tuesday, compiling 17 digs and three aces in a three set win at home. Roberts will be an anchor for one of the best volleyball units in the Sangamo this season.