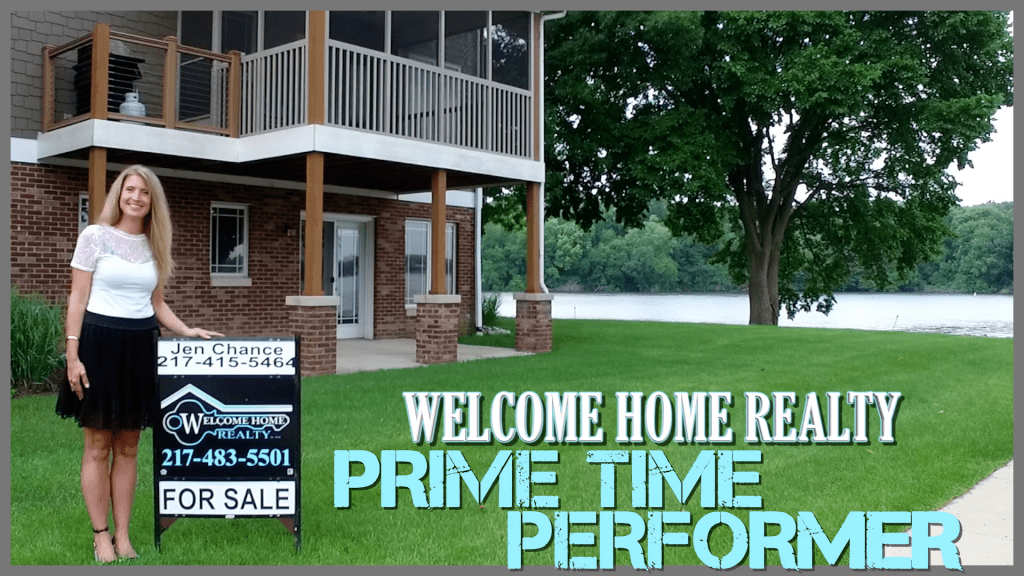 Here are this week's candidates for the Welcome Home Realty Prime Time Performer.
You can vote once every 12 hours until the polls close on Friday at 5 p.m.
The winner will receive a $20 gift card to Mariah's.
Sienna Senalik (Lutheran Soccer) The freshman stepped up huge for the Crusaders to help Lutheran capture their first regional title in school history. As the game went to sudden death penalties against Williamsville, Senalik found a way to beat the keeper and send Lutheran to the history making regional title win.
Robert Williams (Springfield Track) Williams was a huge key in helping the Senators capture a CS8 crown for the first time since 2016. He dominated the hurdles with a 14.78 in the 110s and a 38.84 in the 300s and was also a key anchor in the Senators' 4×100 and 4×400 relay wins.
Taylor Danner (PORTA Softball) It was a history making week for PORTA softball as they took home their first ever outright Sangmo title. In their clinching game against Plains, Taylor Danner made her presence known as the senior belted two home runs to help the Bluejays claim the Sangamo crown.
Sam Antonacci (SHG Baseball) It doesn't get more prime time than a walk off home run and thats exactly what Sam did as the Cyclones hosted Glenwood in conference play. SHG trailed 4-3 headed to the bottom of the seventh and thats when Antonacci sealed the deal with a walk off two run winner.
Drew Henrikson (Rochester Baseball) After a narrow win in eleven innings in the first matchup against Southeast, Henrikson made sure matchup number two wasn't close as he belted a grand slam to help the Rockets win 13-0. He also pitched a five inning shut out to keep Rochester atop the CS8.
Grace Blair (Tri-City Softball) The Tornadoes claimed another MSM title with a huge 16-1 win against Pawnee. A big reason for the Tornadoes conference title was Grace Blair who lit it up from the plate with three hits that drove in five runs.
Evan Rightnowar (Glenwood Baseball) Not only was Evan's 6 1/3 effort from the mound enough to help Glenwood take down Springfield. Rightnowar also blasted a two run shot that put the Titans firmly ahead for the CS8 win.
Raven Moore (Southeast Track) It was no surprise the Spartans took home their second straight sectional title at Memorial Stadium Wednesday afternoon. What might be surprising is that Moore took down teammate Serena Bolden in the 200m dash for the first time with a time of 25.34. Both Spartans had stellar days as they prepare for state this weekend.
Grace Kuchar (SHG Soccer) It was a prime time game for this prime time performer as SHG faced off against Glenwood for a chance to share the CS8 title. With the game tied at one and just two minutes to play Grace Kuchar made magic happen as she slipped by multiple defenders to score the winning goal.