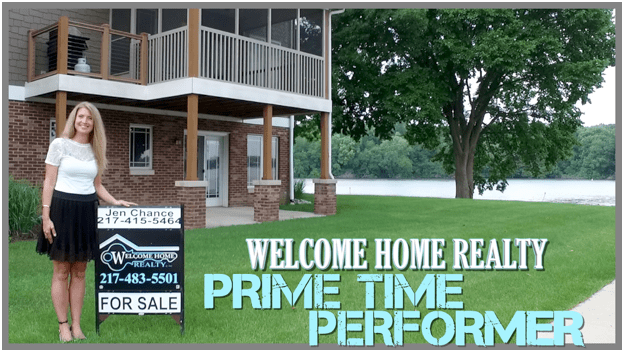 Here are this week's candidates for the Welcome Home Realty Prime Time Performer.
You can vote once every 12 hours until the polls close on Friday at 5 p.m.
The winner will receive a $20 gift card to Mariah's.
Ella Gorrie (Glenwood Soccer) – Glenwood soccer has a influx of freshman and sophomores getting major minutes for the Titans right now and down the road that'll certainly pay off for Jay Lipe and company. Right now, freshman Ella Gorrie in the middle has been impressive this season. She picked up two assists on Friday night in Glenwood's 3-0 win over U-High at home. 
Brannan Kraft (SHG Baseball) Welcome to the big stage of CS8 baseball young buck! SHG sophomore Brannan Kraft burst on the scene as a name you must know for the next few years by pitching a complete game shutout against U-High to hand the Pioneers their first conference loss of the season.
Ali Fraase (Pleasant Plains Soccer) The Cardinals cruised to a victory over conference foe Riverton thanks to a couple early goals including one from Ali Fraase. The junior midfielder also buried a penalty kick against the Titans on Thursday afternoon. Fraase is an excellent decision maker in the middle of the Plains' attack this season.
Eddie Saner (Southeast Baseball) The Southeast baseball team opened the season with the tall task of facing U-High in the CS8 opener, but the Spartans have responded well, winning five straight including four straight in the conference. Eddie Saner threw 6 2/3 innings of hitless baseball last week against Eisenhower, striking out 13 in a victory over Eisenhower. He's certainly one to keep an eye on in the next three weeks at City.
Daleny Chumbley (Tri-City Softball) The Tri-City Sangamon Valley softball team is off to another hot start to open the season, posting a 10-0 record to this point. Daleny Chumbley picked up her fifth win of the season in the circle last week, allowing just one hit from Auburn in a 11-0 win for the Tornadoes. She struck out 12 Trojans in the victory. 
Reagan Miles (Rochester Softball) The all stater reached another milestone last week and did it in impressive fashion for the Rockets. Reagan Miles pitched a perfect game on Tuesday against Lanphier and struck out ten Lions, which pushed her career strikeout total over 500 on her career. The next day she hit a three run homer run and on Saturday she picked up a 1-0 win over Olympia, giving up just two hits and striking out nine.
Robert Williams (Springfield High Track) The Senators senior showed out at the Belleville West track meet on Saturday and we can't wait to see him in action this week! Robert Williams swept the hurdle events, posting a 14.5 in the 110 hurdles and a 38.69 in the 300 hurdles.
Faith Washko (SHG Soccer) We've been saying this for a few years now, but Faith Washko is a special player that draws the attention of every opponent and is much watch when she's in the attacking third. Washko proved that once again last week, scoring two goals against Normal West, including an absolute beauty off a corner kick that proved to be the game winner.
Hailey Swick (North Mac Track) The Panthers put up some impressive performances at the Carlinville Track meet on Saturday, especially senior Hailey Swick. Posting a 14 second flat 100, she won that event and then picked up another first place finish in the 400 with a time of 1:02.69.