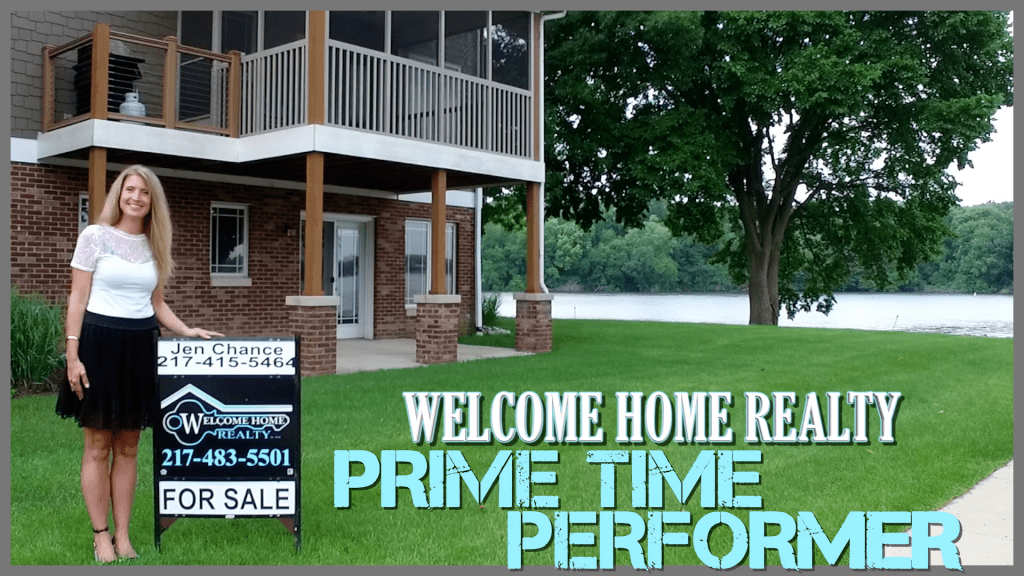 Here are this week's candidates for the Welcome Home Realty Prime Time Performer.
You can vote once every 12 hours until the polls close on Friday at 5 p.m.
The winner will receive a $20 gift card to Mariah's.
Caroline Jachino (Pleasant Plains Guard) One thing you absolutely cannot argue is whether or not Pleasant Plains left everything out there in their 69-63 triple overtime loss to Hillsboro in the 2A Hillsboro sectional semifinal Monday night. Plains battled until the very end, with junior guard Caroline Jachino leading the charge. She finished with a career-high 35 points, including nine 3-pointers, as three came right before the buzzer to force a third OT.
Vaughn Toyne (PORTA guard) Fearing another road Sangamo loss on Tuesday night, Toyne came up big in the clutch. Grabbing an offensive board and getting fouled with 13 seconds to go, Toyne hit both free throws to extend PORTA's lead over North Mac. He then proceeded to come up with a steal and hit two more free throws in the final four seconds to give PORTA a 55-49 win. He finished with 17 points, going 6-6 from the free throw line. Toyne also added 16 points each in wins over Athens and Maroa Forsyth later in the week.
Martrice Brooks (Lanphier Guard) When Martrice Brooks is looking to score, it's tough to find anyone to get in her way. Brooks had 35 points in Lanphier's 77-56 win over Southeast to begin postseason play, addd another 21 points in a 65-56 win over Rochester in the regional semifinals, then dropped another 20 points as the Lions hung around with top-seeded Bethalto Civic Memorial before falling 61-53 late. Simply put, Brooks can fill it up.
Evan Moulton (Glenwood Swimmer) Moulton was a force for the Titans at their sectional swimming meet on Saturday. After breaking a school record and getting under the state qualifying time with a 1:55.43 in the 200 yard individual medley, Moulton also punched his ticket to state in the 100 freestyle by winning with a time of 47.95. The Glenwood 400 freestyle team will also be headed to state after they set a new school record with a time of 3:16.46. That team includes Moulton, Nathan True, Adam Matos and Graham Turk.
Sofie Lowis (SHG guard) When the Cyclones needed a scoring spark most, it was the sophomore coming up big in SHG's regional championship game against Jerseyville. Lowis was fantastic all game, going bucket for bucket with the Panthers' sensational sophomore Clare Breden, but it was ultimately Lowis who had the final say. The Cyclone sophomore finished with a game-high 24 points, including a three in the final 30 seconds to retake the lead as well as helping get it to Maggie Gilmore for the game winner.
Jack Livingston (Taylorville Guard) Tough to find a better way to snap a 26-game losing streak than how Jack Livingston and the Taylorville Tornadoes did it against Lincoln on Friday night. Livingston had 18 points, all off 3-pointers, but his last was easily his biggest, as his sixth three of the night went down at the buzzer to give Taylorville a 44-41 win, their first over Lincoln since December of 2001. He now holds the record for 3-pointers made in a season after getting to 103 in this game.
Cam Lee (Auburn Wrestler) The lone Trojan senior made it to Saturday's wrestleback semifinals, but fell to Aurora Christian's Zeke Marshall and Dakota's Caleb Alber, finishing 6th at 138 pounds in 1A, ending his career on the podium. 
Charlie Hamilton (SHG Guard) Hamilton's always got the green light, and if you've seen any SHG game this year you can understand why. The senior finished with a game-high 25 points in SHG's 71-46 rout of Normal U-High, going 10-16 from the field and hitting five 3-pointers. The Pioneers had just two conference losses coming into the game, making the performance by Hamilton and the Cyclones one you shouldn't take lightly.
Jacquez Stewart (Springfield High Wrestler) The senior Senator started his final day of high school wrestling off strong with a 8-2 decision over Mattoon's Hayden Stanley, then finished strong with a 7-3 victory over Bloomington's Ryan Gardner to finish 3rd at 138 pounds in 2A to close out his high school career.
Terrion Murdix (Southeast Guard) Another ho hum night for arguably the best guard in the state. Murdix scored another 31 at home, 17 of which came from the foul line, as the Spartans salted away a 68-55 win over MacArthur that handed Southeast the CS8 title outright with a week to go in the season. Murdix and the Spartans continue to make everything look so easy.
Conner Miller (Glenwood Wrestler) Just a sophomore, it's safe to suspect Conner Miller could be right back here next year. Miller worked his way back in the wrestlebacks to finish 3rd at 220 pounds in 2A with a close 7-6 decision over Burlington's Josue Ferro.