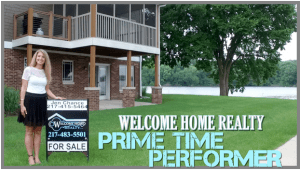 Here are this week's candidates for the Welcome Home Realty Prime Time Performer.
You can vote once every 12 hours until the polls close on Friday at 5 p.m.
The winner will receive a $20 gift card to Mariah's.
Keon Jones (MacArthur Guard) Decatur played their own version of their City tournament last Friday night as the snow storm hit. Keon Jones was the focus and the Generals guard put on for the City with 21 points to get MacArthur another big CS8 win. Jones also dropped 14 against Rochester earlier in the week.
Derrick Roberts (Calvary Guard) For Calvary's first time in the County tournament, the Saints certainly showed they belong and junior guard Derrick Roberts proved he's one of the best players in the County. Roberts made the all tournament team thanks to his stellar performance all week long, leading the Saints to a third place finish in 2019.
Nik Espejo (SHG Wrestler) There were a lot of wrestlers deserving of recognition on Friday night at the City tournament. The Cyclones won their first ever City title thanks to guys like Nik Espejo who won his match against Lanphier 14-11 in a critical bout to make sure SHG beat the Lions.
Austin Payton (Lanphier Wrestler) Lanphier finished second this year at City and almost beat SHG for their second consecutive title. Guys like Austin Payton had the Lions right there at the very end. Payton won all three of his matches on Friday and will be a guy to watch when regionals roll around.
Jacquez Stewart (Springfield Wrestler) Jacquez Stewart celebrated City in style on Friday evening. Not only did the senior earn his 100th career victory, but he won all three matches and showed he's rounding back into his state-caliber self after an injury slowed him down last year.
Victoria Zeigler (SHG Forward) SHG basketball just keeps cruising along ready for their rematch with Springfield at City next week. Victoria Zeigler had herself a good week with 12 points against Rochester and 10 against QND, becoming a key piece of that offense that has the Cyclones in a strong second place in the CS8 this year.
Abby Ratsch (Springfield High Forward) Speaking of City just around the corner, the Senators are still undefeated in the CS8 this year at 10-0. Springfield High beat Eisenhower by 28 at home last week, including a 20 point performance from forward Abby Ratsch. 
Terrion Murdix (Southeast Guard) Time to have a serious conversation about Terrion Murdix. Southeast's senior guard should be in the conversation for Mr. Basketball. Now, we know he's not likely to win it with E.J. Liddell from Belleville as the reigning champ that has his team still undefeated and #1 in 4A and Adam Miller from Morgan Park getting national attention as a junior being recruited by the blue bloods. But if you look at Murdix's numbers on arguably the best team in 3A, who is now without returning all stater Anthony Fairlee….Murdix's name should be mentioned with those other two. Murdix dropped 21 points and grabbed 15 boards against Eisenhower last week.
Levi Vorreyer (Glenwood Diver) The list of greats that have been in the water at Eisenhower Pool goes on and on. Glenwood High School's Levi Vorreyer is only a sophomore, but is likely to be listed up there with the best for awhile. Vorreyer set a new pool and Glenwood High School record last week with a score of 292.80.
Griffin Keebler (Williamsville Guard) The state ranked Bullets may have been slowed down by the Cardinals in the County championship, but Williamsville suffered just their second loss of the season. Senior guard Griffin Keebler, an all tournament team selection, helped his squad get to the title game and kept them in it until the fourth quarter.