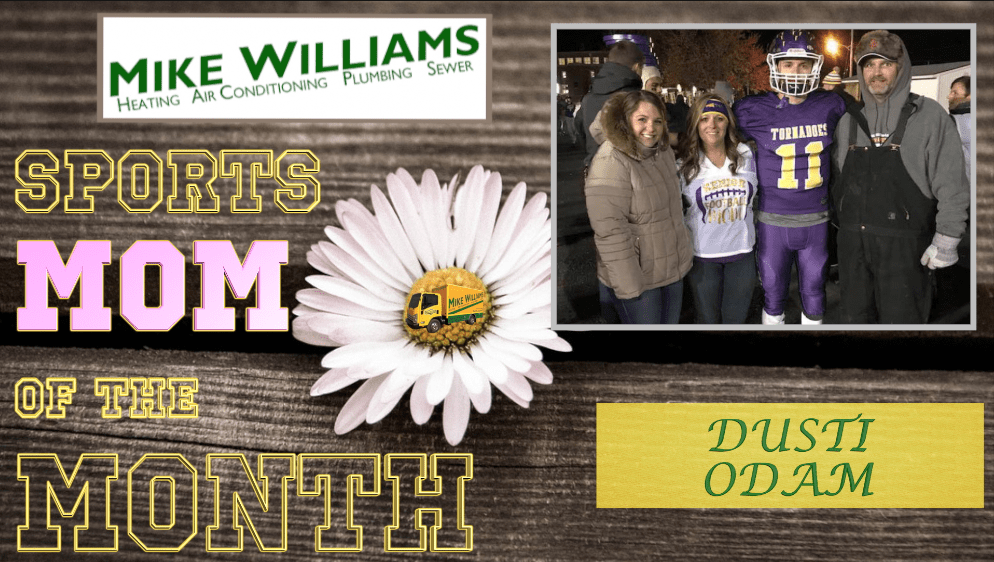 Congratulations to our tenth Mike Williams Sports Mom of the Month for the 2018 season! Taylorville's Dusti Odam will be automatically entered for the Sports Mom of the Year Grand Prize as well! Be sure to come back and vote in January of 2019.
If you want to nominate a sports mom for this honor, you can do so HERE!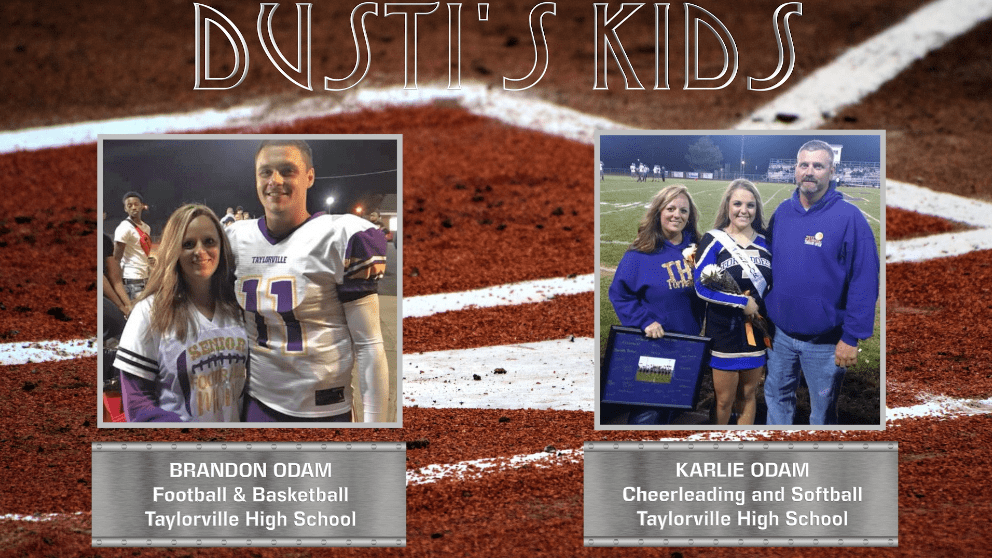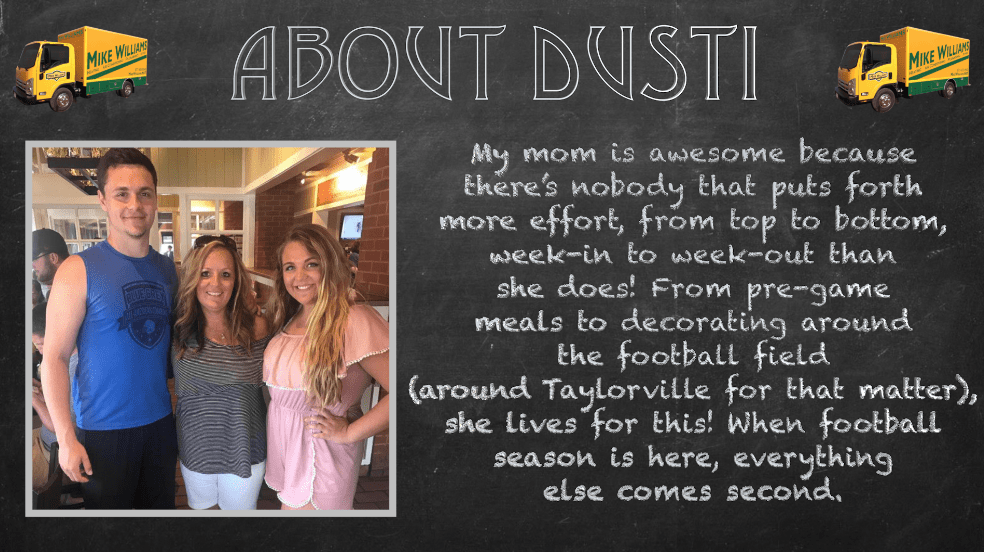 Who are your kids and what sports do they play/played at what school?
Name: Brandon Odam
Sports: Football and Basketball
School: Taylorville High School
Name: Karlie Odam
Sports: Cheerleading and Softball
School: Taylorville High School
Favorite Mother's Day Gift: Homemade place mats with all my favorite things written on them
Best way to be pampered: Take me to a Dallas Cowboys football game!
Favorite Meal: Hibachi and sushi
Hidden Talent: I can alter my voice to sound like a baby
Favorite Movie: Grease
Dream Vacation: To stay in an overwater bungalow in Bora Bora
Best song to rock out with in a car full of kids: I love to blare "I'm Bringing Sexy Back" by Justin Timberlake (may not be kid appropriate!)