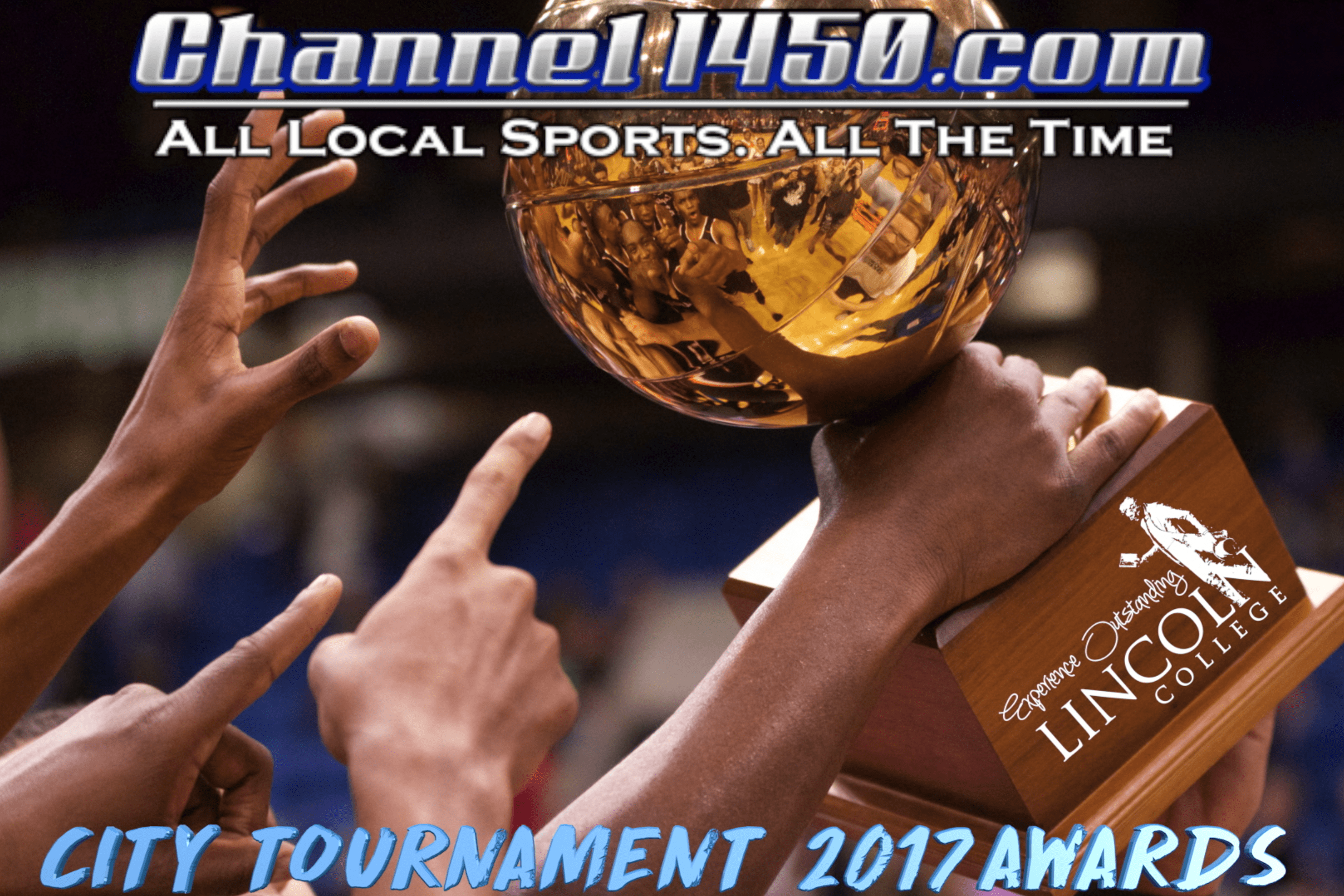 Tournament MVP: Yaakema Rose (Lanphier)
Our dude filled it up this week at the City Tournament. Just look at this line that the kid AVERAGED over the three day tournament.
26 Points, 7 rebounds, 3.6 steals and 3 blocks.
The 6,650 fans that poured into the PCCC on Saturday may not have seen a great game, but that had to have been a performance that deserves mention in the all-time great City title games by an individual.
Top Defensive Player: Yaakema Rose (Lanphier)
I mean, we just talked about the numbers. Rose had 11 steals, 9 blocks and 16 defensive rebounds during the tournament. Not only does he have the best handle in the city, but he's exceptional at stripping you of yours. We'd give him the backflip award, too, if there was one after he hit two after the 60-49 Lanphier win in the championship.
Floor Burn Award: Mark Johnson (Southeast)
Mark Johnson might be the least recognizable starter for the Southeast Spartans, but trust us, he's one of the most respected in that locker room. The senior forward does everything that nobody grows up dreaming of doing on the basketball court. Having a guy that does all those things is a vital ingredient for successful teams.
Deep Threat Award: Isaiah Walton (Southeast)
Southeast senior, Isaiah Walton set the new tournament record for 3's in a City Tournament with 12. He hit five in Thursday's opener against SHG, three in Friday's win over Springfield and four more in Saturday's title game loss to Lanphier. Clearly, he was an easy selection for the Deep Threat Award. The previous record was 10 3's and it was set by Southeast's Drew Chaney in 1994.
Breakout Performance: Spencer Redd (SHG)
Redd went from playing 20 minutes off the bench on Thursday, to starting on both Friday and Saturday. On Friday he scored 15 points as the Cyclones nearly stunned Lanphier and on Saturday he added 16 more points in a loss to Springfield High. And while that's enough for Redd to win the award, he put it on lock with that big old smile he rocked in both of those games! Seriously, we hope we have as much fun doing anything as Spencer Redd seemed to have playing at City Tournament.


6th Man Award: Stanley Morgan (Lanphier)
Morgan didn't fill up the scorebook over the weekend but he did hit a pair of three pointers in Saturday's championship game, and on a team whose depth is considered its greatest vulnerability, the Lions can plug in Morgan to a lot of roles and not skip a beat. He's not going to average 26 a night like Yaak, but he's sound in a whole lot of ways.
Coaching Award: Blake Turner (Lanphier)
Let's be honest. If you're a talker, people either love you or hate you. The lovers appreciate Blake Turner because he's candid, unscripted and original. The haters want to see someone with such confidence get knocked down a peg. What that means is Lanphier's got to back up what they say on a nightly basis, and you know what? It works for them. It worked for them this weekend and at 16-1 on the year, it's worked for them a whole lot this season.
Quotes of the Tournament: Lanphier's whole squad
"We got T-Shirts printed already! They're downstairs in the locker room. We got the cake down there with the icing on it! It says 'City Champions' on it. We about to go eat cake and put on T-Shirts and our T-Shirts say 'Back to Reality.' Back to reality!"
– Blake Turner: Lanphier head coach
Q – Did you make your statement as the best player in the city tonight?
"Aww yeah I had to. Too much talk going on on the other side of town. I had to shut that up. You know. I did what I had to do. My team did what I had to do. You know they helped me. You know how it go. I gotta lay on the ground!"
– Yaakema Rose: Lanphier senior guard 
"The City trophy is supposed to be at Lanphier. I mean, we just did it because that's what we do. Northside basketball, that's what we do."
– Corrington Jones: Lanphier senior forward
Spirit Award (Student Section): Springfield High
Hey SHG, can you close the deal? For the second season in a row the Cyclones student section entered their dual with Springfield High as our favorite for the Channel1450.com Spirit Award, but for the second season in a row, their student section was late getting to their seat for that game and never did find the energy that they came with on Friday. Springfield was deeper, louder and on point all weekend and they won the head to head battle on Saturday with class. They even sang Happy Birthday to SHG senior Sharky Martin. High Pride ran away with it.
Best Student Costumes: Springfield High
Originality and creativity rules the day for this and Springfield was excellent with their costumes. Rock and Roll night featured the likes of The Beatles and The Blue Man Group. The video game theme on Friday had the Scarlet Line rocking custom made Mario Kart cars and Saturday was full of a little bit of everything.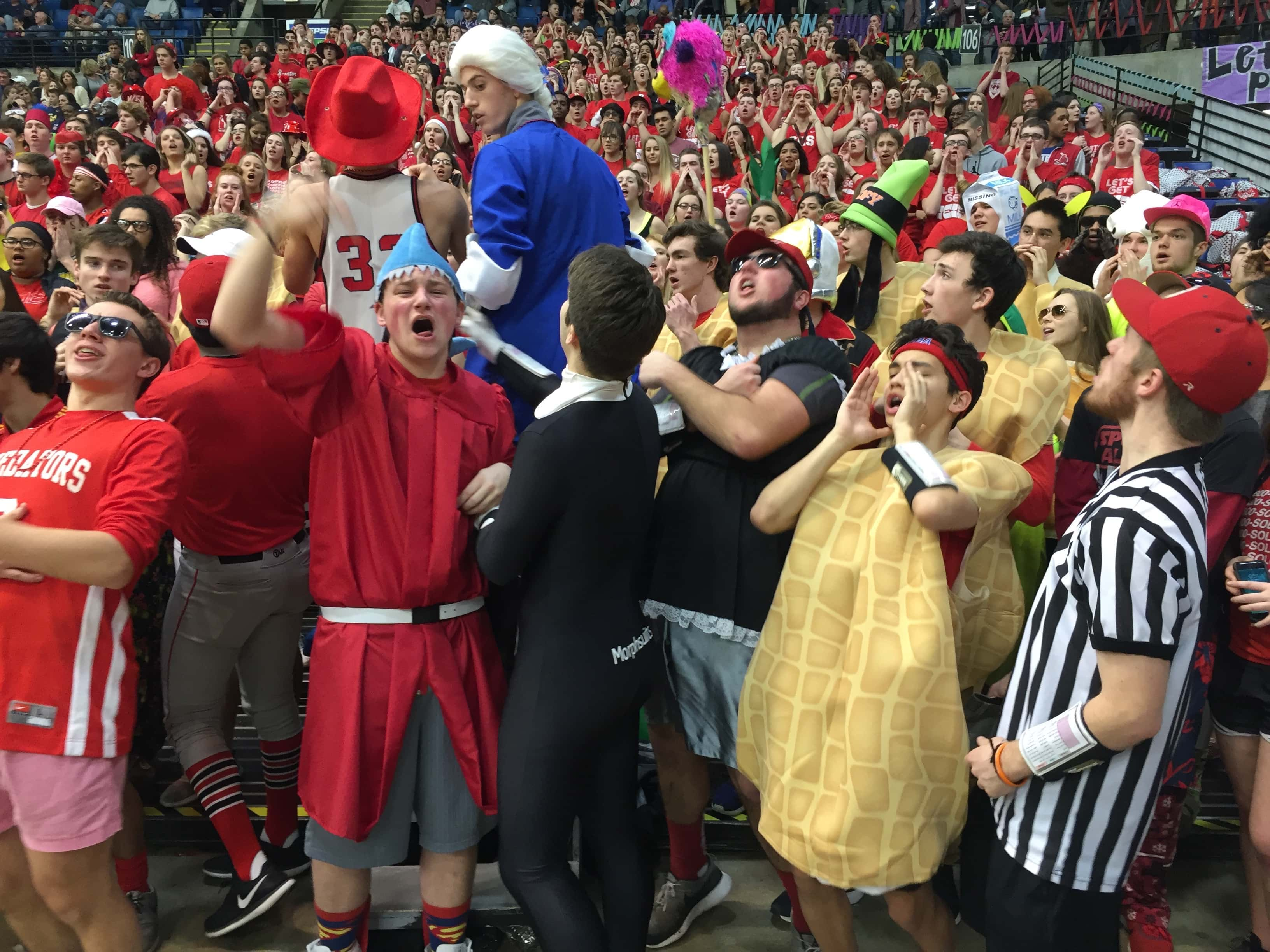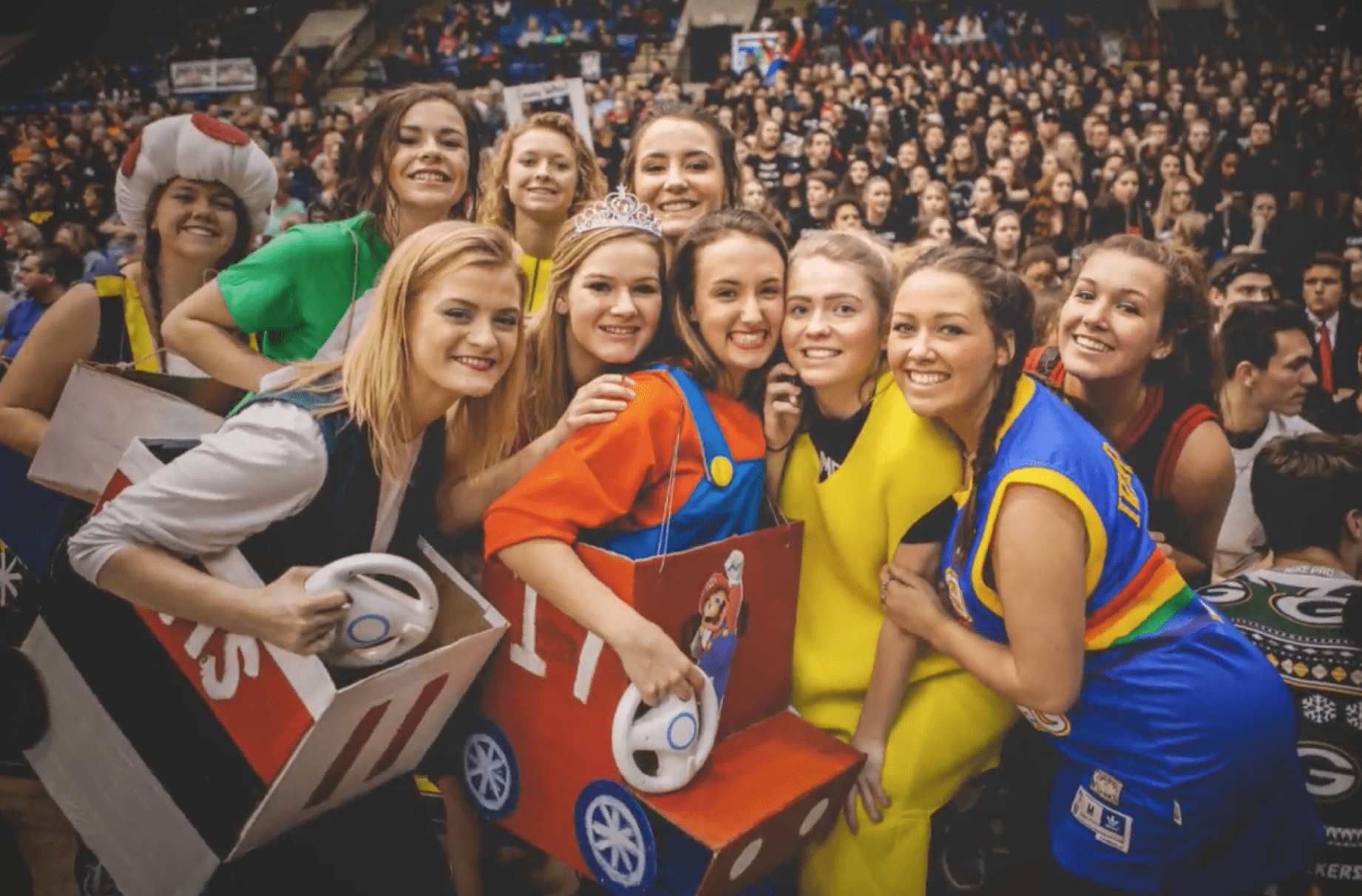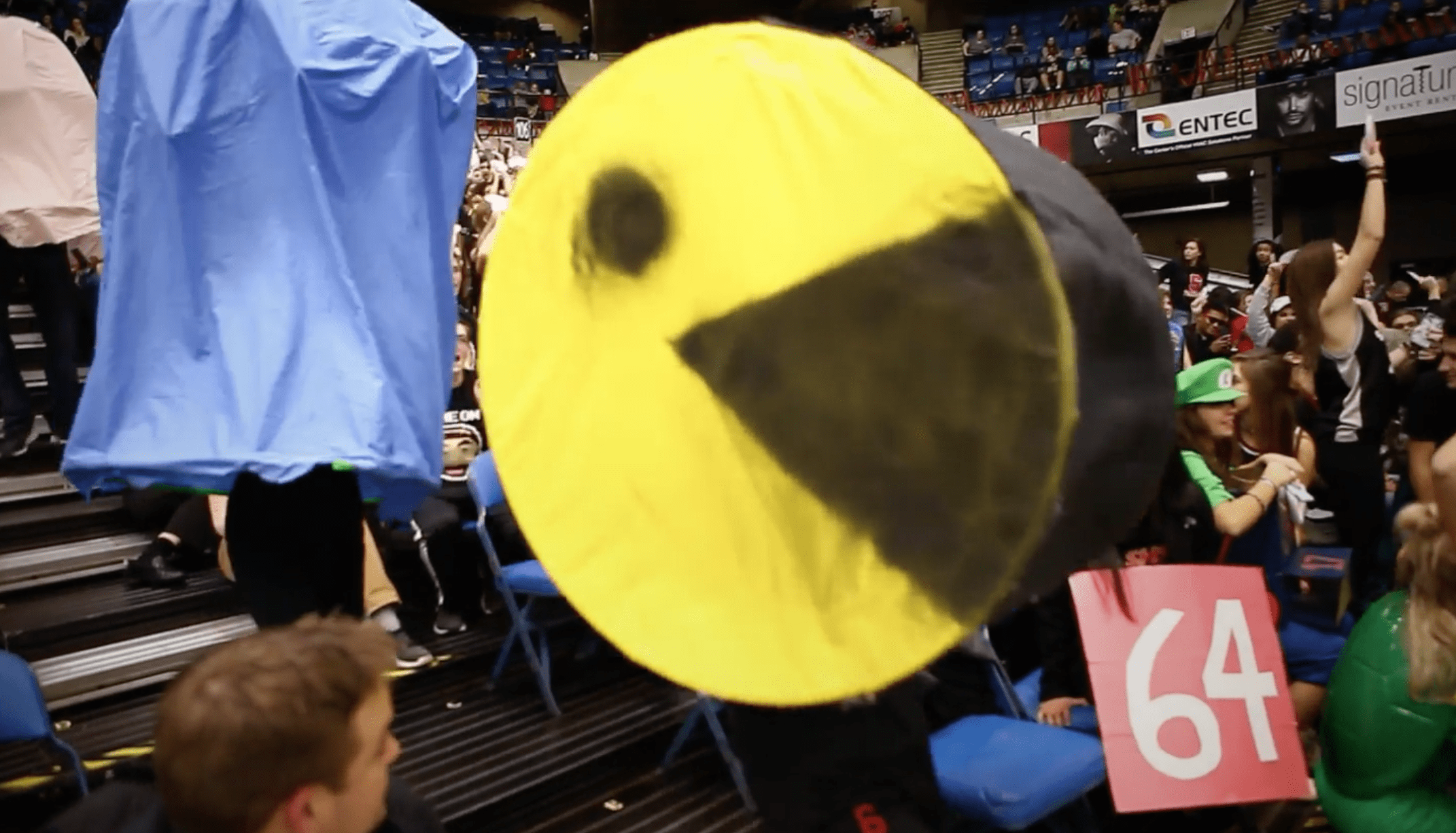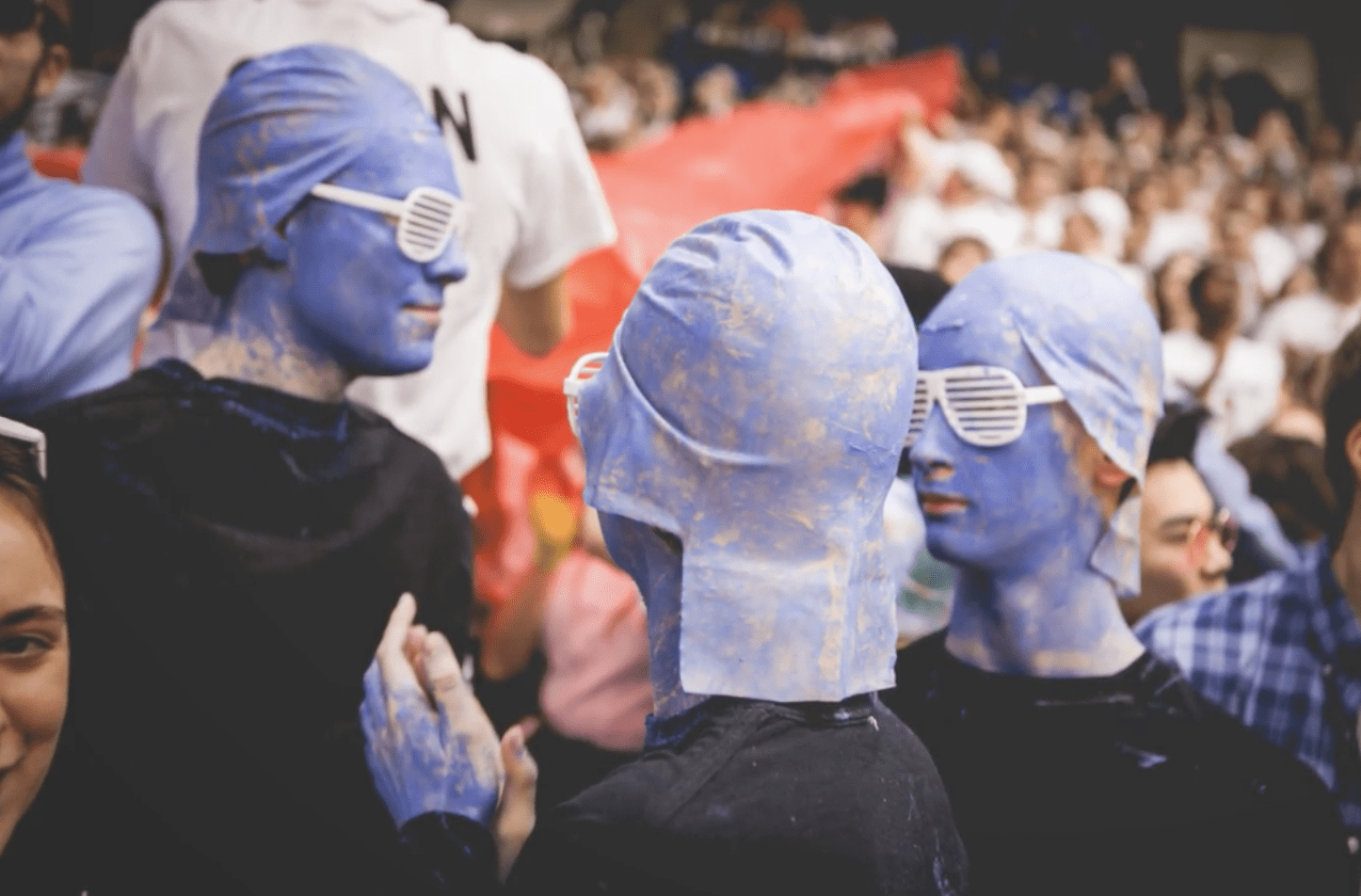 Best Original Fan Chants: SHG Student Section
SHG doesn't really play by all the rules when it comes to their student section and we kind of like that a little bit. They had us on Thursday with "Cycs out for Harambe." The safari guys chasing the apes around the top ring was a funny bit (even though you're not supposed to do that). They even continued their never ending quest to get tennis covered by Channel1450.com. While that mission has become a bit weird and maybe even borderline stalker-ish, you have to appreciate the persistence.
Best Student Body T-Shirts: Springfield High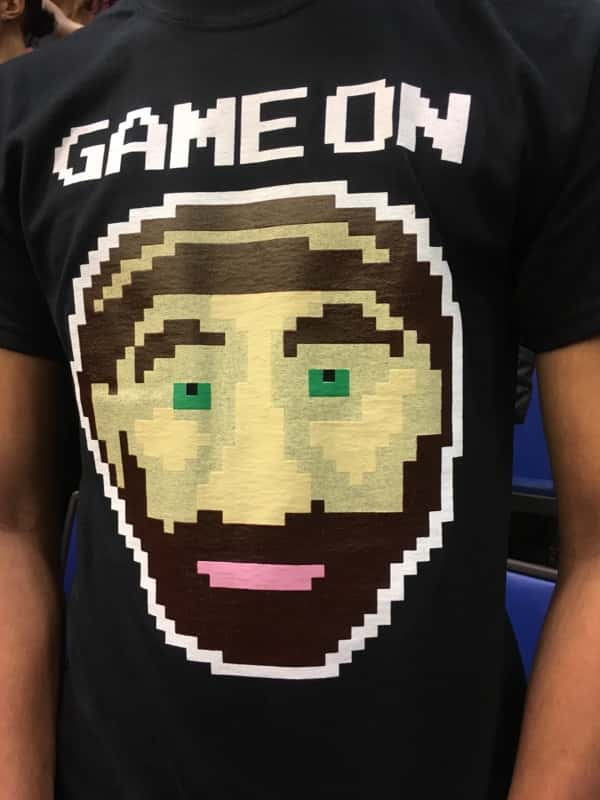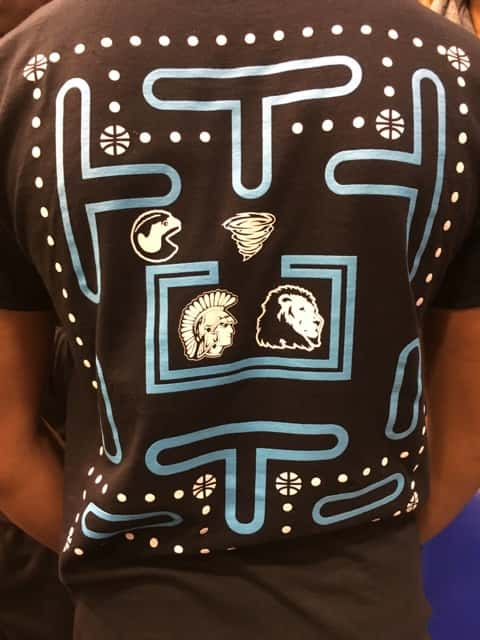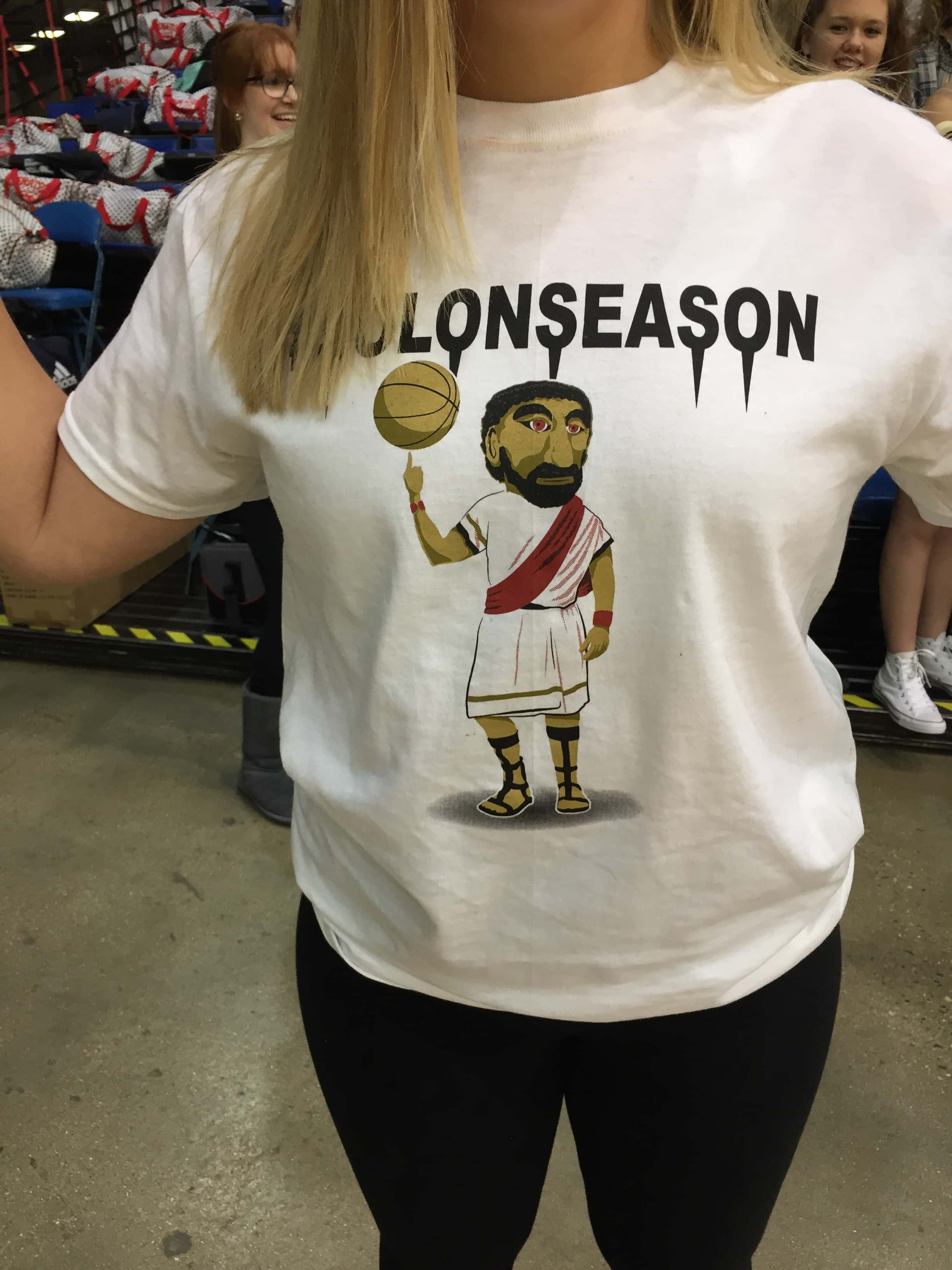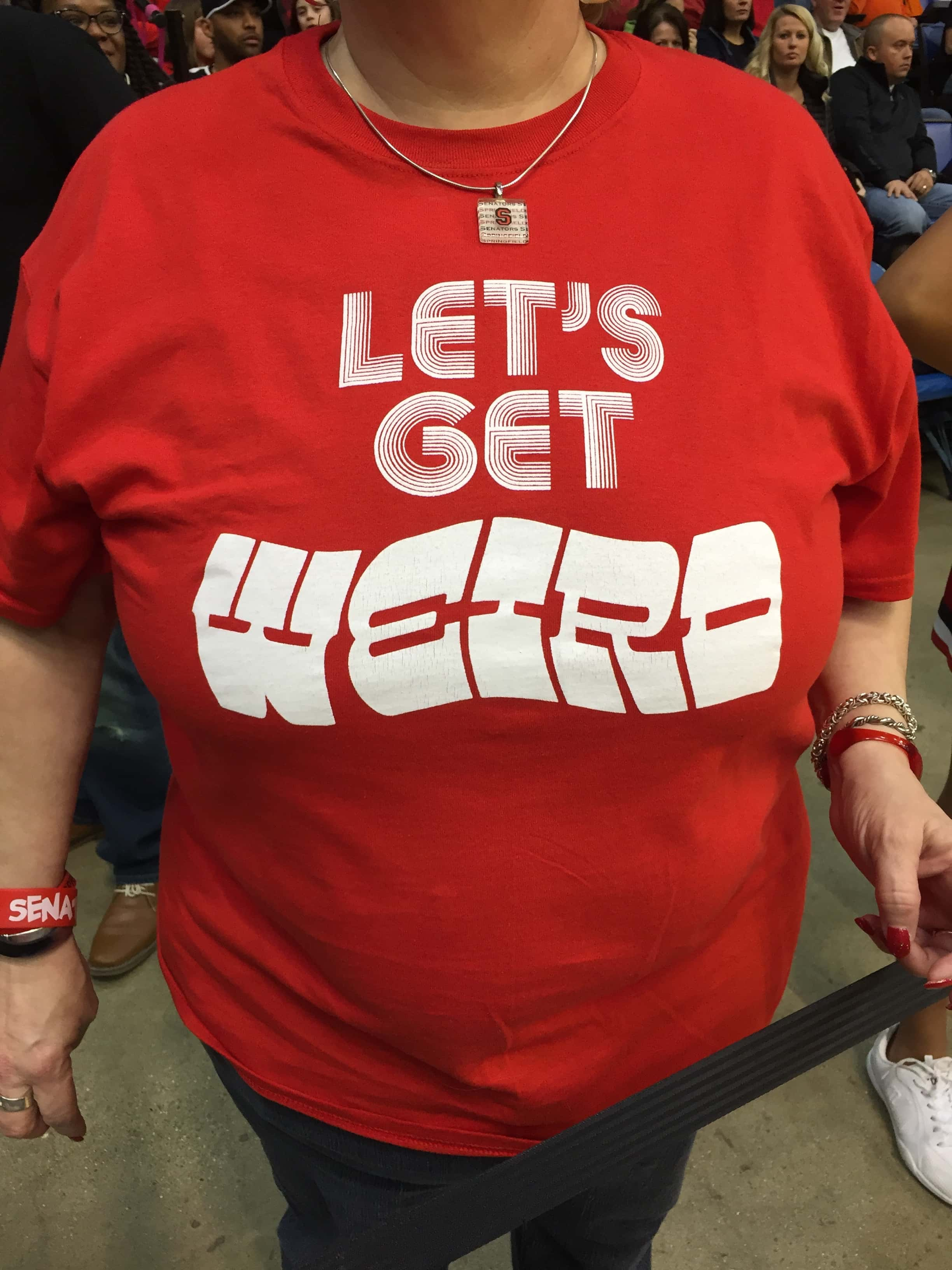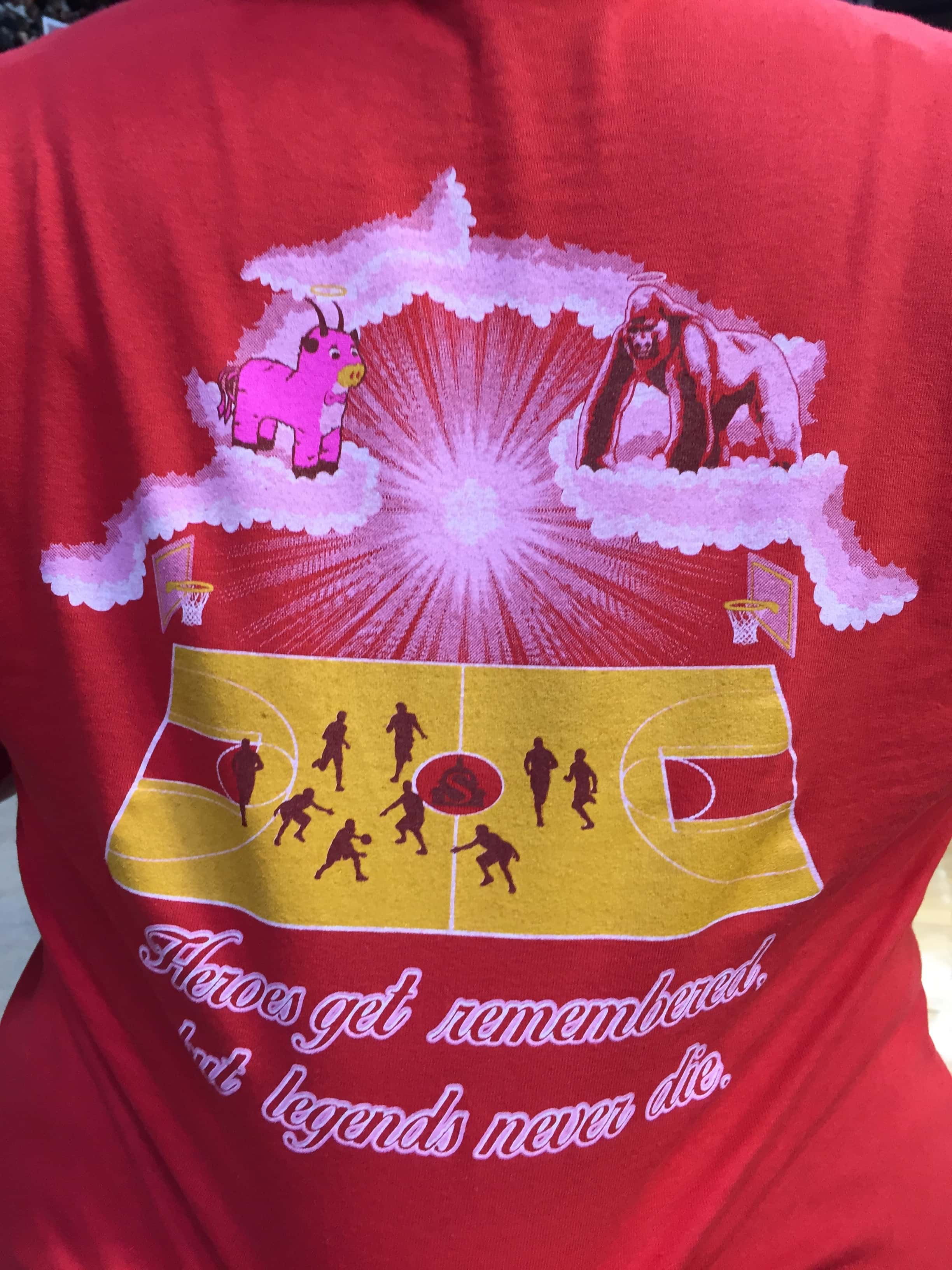 Best Sign: Southeast
Current. Funny. Shoutouts to Hamilton, Bad and Bougie and evil Kermit? Nice. Original. That's what gets it done here.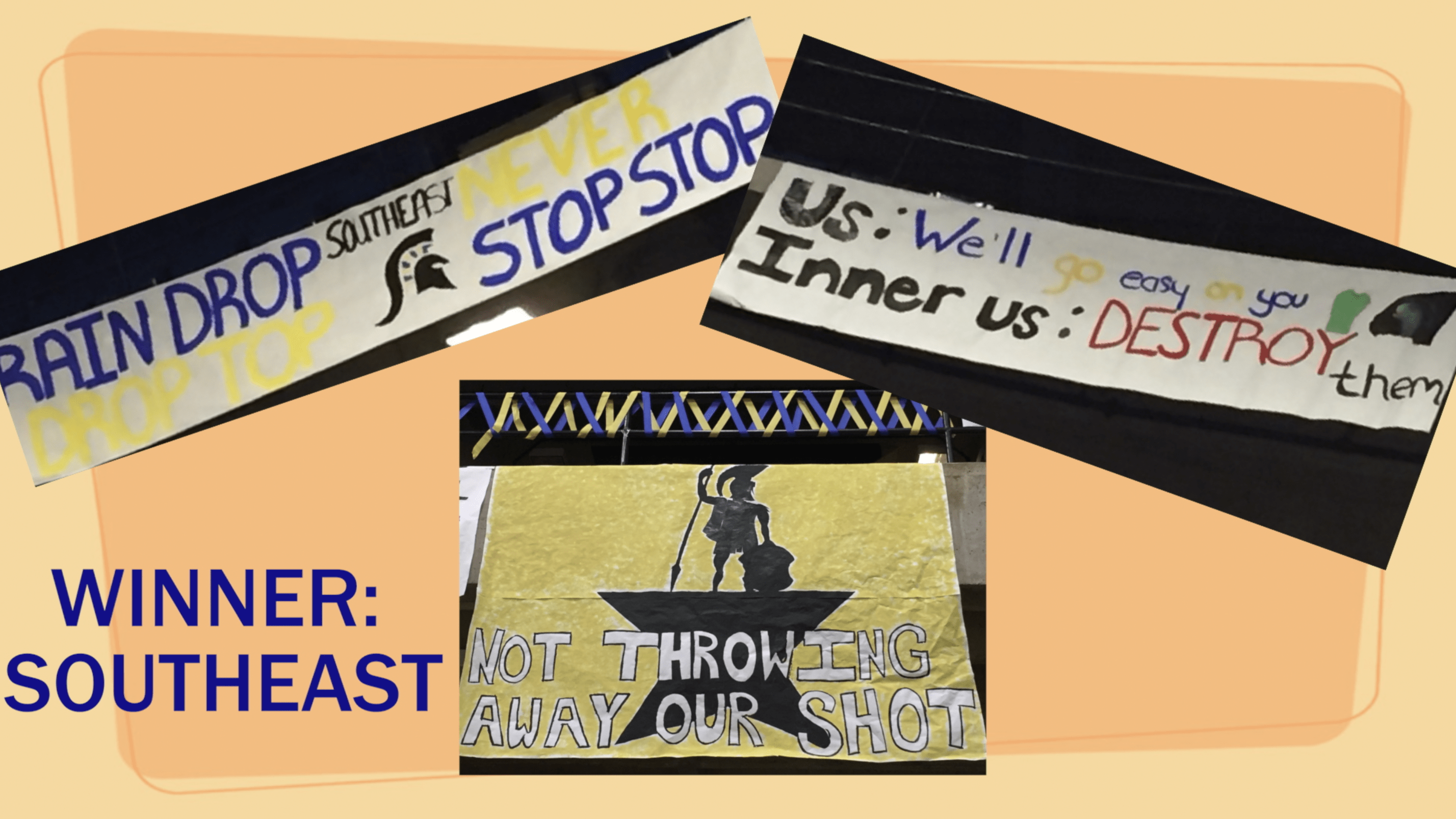 Honorable Mention Signs: (Ya, so what. Put us on a sign, get a shoutout)