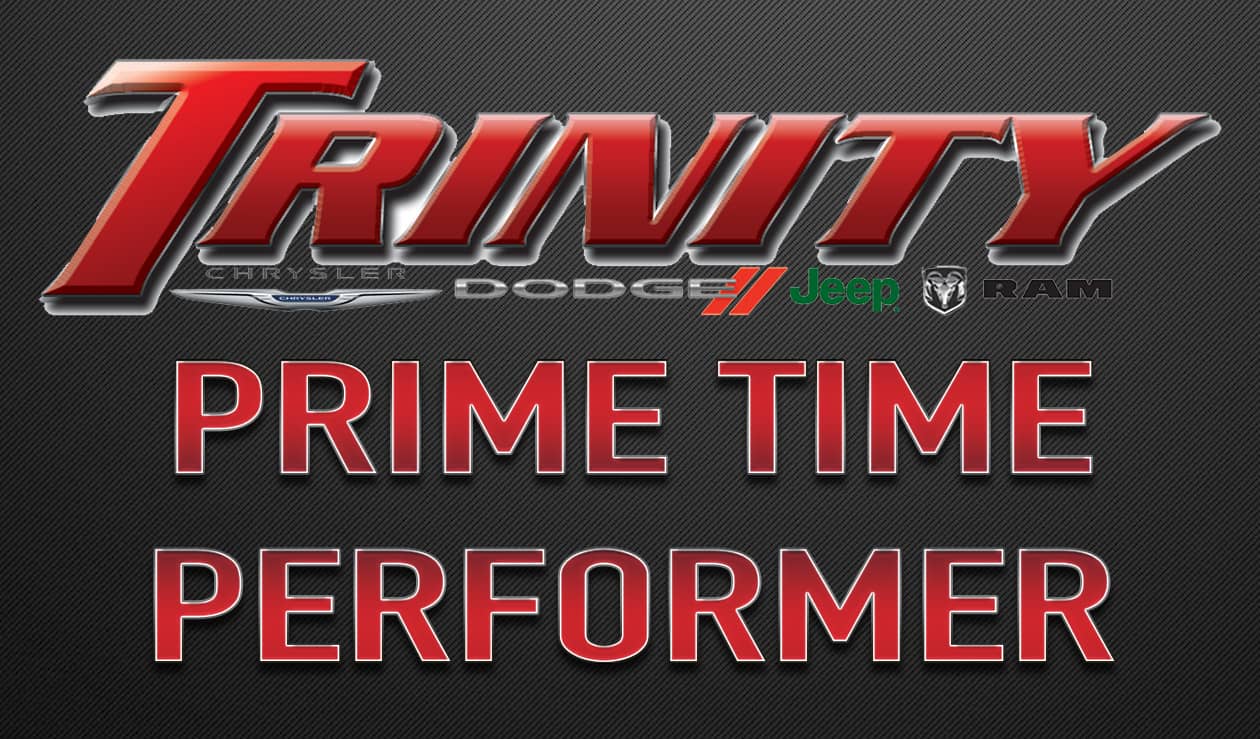 Here are this week's candidates for the Trinity Chrysler Dodge Jeep Ram in Taylorville Prime Time Performer.
You can vote once every 12 hours until the polls close on Friday at 5 p.m.
The winner will receive a $20 gift card to Dublin Pub.
Louisa Wilson (Williamsville Girls Cross Country) The Williamsville sophomore picked up her second third place finish at the state cross country meet on Saturday. She set a new personal record which is also a school record with a time of 17:27. See highlights of the state meet HERE.
Aiden Riser (Maroa Forsyth Football) A record breaking game for Riser on Saturday against Farmington. He recorded his 30th tackle for loss in the win which sets a new single season record for the Trojans. He also rushed for 54 yards and three touchdowns while also adding 48 receiving yards. Check out some of the highlights HERE.
Anna Schleyhan (Lutheran High Volleyball) Back to back state appearances for the Crusaders! They won 23-25, 25-14, 25-15 over last years 1A champs St. Thomas More on Friday. Schleyhan had a team best 21 digs in the victory to help Lutheran advance to state. They will play Norris City at Redbird Arena on Friday at 10:30am. Highlights of the super sectional win HERE.
Becca Heitzig (Lincoln Girls Cross Country) Heitzig finished her junior season with a third place finish in the 2A race on Saturday at Detweiller Park. The Lincoln Railer finished with a time of 17:50.99. Check out some highlights of the races HERE.
Reygan Sitton (Olympia Football) Olympia picked up a big 60-28 victory over SJO to head into the 3A quarterfinal. In the win Sitton had six carries for 122 yards and three touchdowns. They will play Williamsville in an all Sangamo quarterfinal this Saturday. Highlights of the round two game HERE.
Falyn Long (Springfield High Swimming and Diving) The Springfield senior will compete at state for diving after winning the Glenwood Sectional on Saturday. Long won with a score of 334.45.
Sam Logue (Taylorville Volleyball) The Tornadoes are heading to state for the first time in school history! Taylorville defeated U-High in three sets on Friday at Glenwood. Logue had a big task stopping Lily Barry and did so with her 14 digs in the victory. Taylorville will play LaGrange Park Nazareth at 5:30pm on Friday at Redbird Arena. Highlights of the super sectional win HERE.
Bill Sanders (Sacred Heart Griffin Football) The Cyclones needed a go ahead touchdown in the fourth quarter for the win over Waterloo in round two on Saturday. Sanders came up with the score to put SHG up 22-16. The Cyclones now host Murphysboro in a quaterfinal matchup. Highlights of SHG's comeback HERE.
Mara Walker (UHigh Swimming and Diving) The Pioneers have a swimmer heading to state! Walker took first place at the Normal West in the 200 freestyle with a time of 1:55.53 as well as the 100 backstroke with a time of 58.80.
Josh Jones (Glenwood Boys Soccer) The Titans are state runner ups after a busy week. They won their super sectional on Tuesday night then won the state semifinal game on Friday. In that semifinal Jones picked up the shutout over Graylake Central in a 1-0 win. Highlights of that shutout win HERE.
Keeton Reiss (Rochester Football) The Rockets got a 42-0 round two victory over Breese Central to head to the 4A quarterfinals. Reiss threw for 207 yards and three touchdowns along with 48 rushing yards and two touchdowns in the win. Rochester travels to Carterville this weekend. See the touchdowns from Reiss and more HERE.
Sam McCoy (Williamsville Football) The Bullets advance to the 3A quarterfinals after a narrow 18-16 win over Eureka on Saturday. Williamsville got some big plays from McCoy on defense throughout the game including two sacks and a fumble recovery. See the highlights of the round two win HERE.