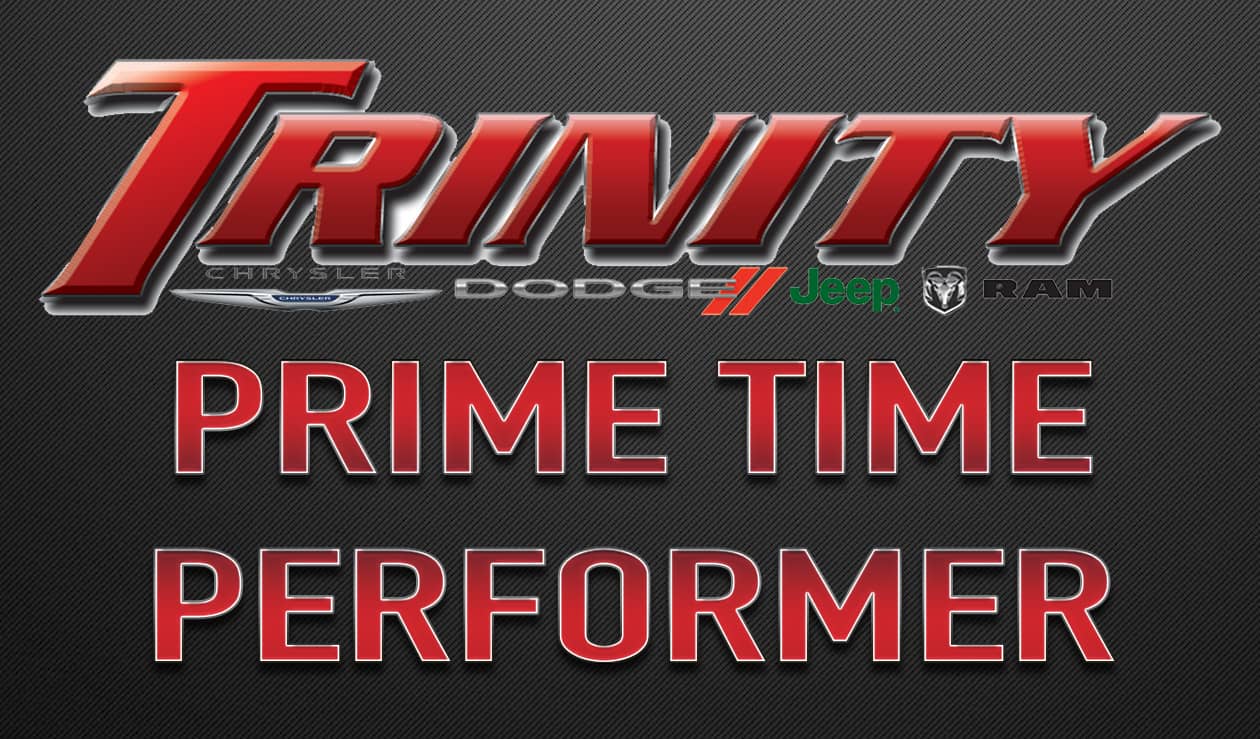 Here are this week's candidates for the Trinity Chrysler Dodge Jeep Ram in Taylorville Prime Time Performer.
You can vote once every 12 hours until the polls close on Friday at 5 p.m.
The winner will receive a $20 gift card to Dublin Pub.
Emma Scheffler (Springfield High Girls Basketball) Springfield High survived a late game comeback from SHG on Tuesday for a 46-44 victory. In the win Scheffler lead all scorers with 18 points with four three pointers.
Zach Powell (Pleasant Plains Boys Basketball) The Cardinals beat Williamsville 61-58 on Friday night for a Sangamo conference win. Powell lead Plains with 18 points and went 8-for-9 from the line in the victory.
Anthony Ruzic (Auburn Wrestling) The sophomore was the 113 pound champion at the PORTA Invite on Saturday. Ruzic beat Keygan Jennings of Farmington by fall for the first place finish.
Marisa Gant (Southeast Girls Basketball) The Spartans trailed Lanphier by six at the end of the third but rallied for the 54-50 win on Tuesday. Gant went 7-for-7 from the line in the fourth and finished with a team high 17 points.
KeShon Singleton (Sacred Heart Griffin Boys Basketball) The Cyclones continue to roll as they picked up three victories last week. Singleton had 21 points in a 53-50 victory over Springfield High on Tuesday. Friday night the Cyclones picked up a win over Southeast and Saturday they added another win over Riverton. Singleton had eight points against Southeast and ten against Riverton.
Cory West (Sacred Heart Griffin Wrestling) West picked up first in the 182 pound bracket at the PORTA Invite on Saturday. He beat Warrensburg's Auston Stock by fall for the victory.
Adi Fraase (Pleasant Plains Girls Basketball) Pleasant Plains picked up two conference wins last week week. On Monday against PORTA, Fraase went 3-for-4 from the line in the final 30 seconds of the game to secure the 37-33 victory. On Thursday against Williamsville, she lead the team on offense with nine points, seven of those came in the third quarter as the Cardinals expanded upon their halftime lead.
Kaden Osland (Lincoln Wrestling) The Railers finished sixth on Saturday at the PORTA Invite. The senior was champion in the 138 pound bracket as he beat Auburn's Colby Willhite.
Peyton Webster (Springfield High Boys Basketball) The Senators traveled to Lanphier on Friday and took home a 51-43 win. The Lions come with in one late in the game but Webster went 5-for-5 at the line to help secure the victory. He finished with 11 points and went 7-for-8 from the line.