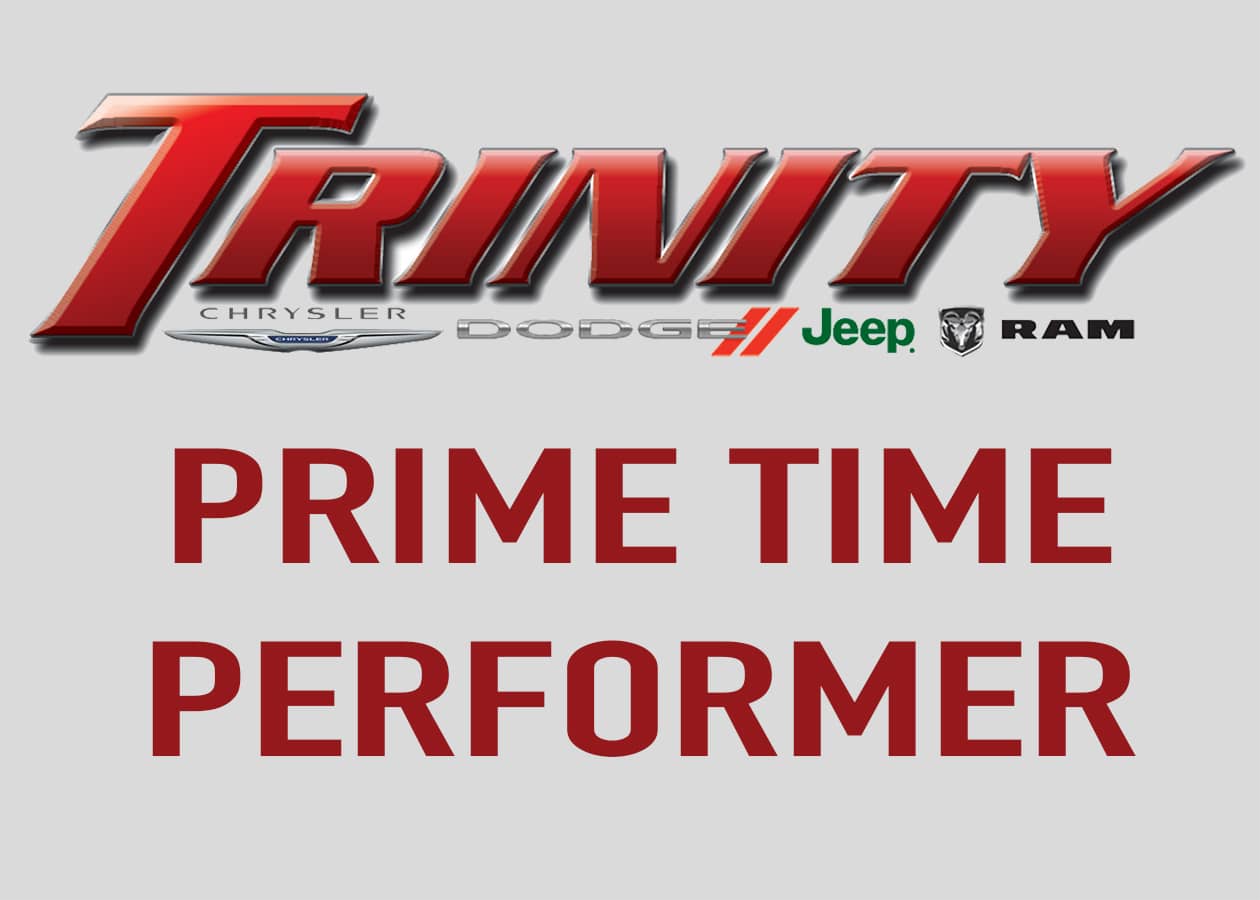 Here are this week's candidates for the Trinity Chrysler Dodge Jeep Ram in Taylorville Prime Time Performer.
You can vote once every 12 hours until the polls close on Friday at 5 p.m.
The winner will receive a $20 gift card to Dublin Pub.
Daleny Chumbley (Tri-City Softball) A perfect game will earn the University of Illinois commit a nomination this week. On Friday against New Berlin she struck out 13 on the way to perfection. The Tornadoes are on a tear and Chumbley is one of many reasons why.
Brian Becker (Springfield High Tennis) The Senators picked up wins over Quincy and Rochester this week. Becker picked up a singles win at Quincy and two doubles win with partner David Jiang in both meets.
Maggie Gleckler (Rochester Soccer) The Rockets kicked off the conference schedule against Springfield High and Gleckler scored two goals in that game, along with an assist, and also added two to her weekly total in a non-conference matchup with Williamsville.
Chris Cherry (Taylorville Track and Field) Back on the list for his performance on the track this week. He set a school record in the 800m with a time of 1:57.03.
Adam Passmore (Springfield High Baseball) Against Williamsville in game one of a doubleheader on Saturday Passmore shutdown the Bullets. In 6 innings he struck out nine and only allowed one hit and one walk in the 6-0 win. Passmore's bat was also a big help in conference wins early in the week.
Rosie Bartletti (SHG Softball) Not only did we get a perfect game this week we got a no hitter too. The Cyclones picked up three wins and Bartletti started the week with eight strikeouts in that no-hitter in a 15-0 win over New Berlin.
Matthew Hendricks (North Mac Baseball) North Mac baseball has been racking up hits and wins all week. Hendricks had two hits and three RBIs against Auburn and and another three hits and four RBIs against Hillsboro.
Connor Carter (Williamsville Baseball) Carter was nearly untouchable this week as he struck out 16, allowed 4 hits and only one earned run on a homer. He pitched a complete game against Lincoln where he gave up the homer in the top of the seventh and shutdown Springfield High in the first four innings of a doubleheader.
Austin O'Donoghue (Lincoln Wrestling) Wrestling is finally back this week and O'Donoghue didn't waste any time picking up wins. He won all four of his matches that were wrestled this week. Those wins were against Morton, Porta, Auburn and Jacksonville.
Tatum Trotter (Glenwood Softball) Not sure if anyone hit as well as Trotter this week. She had 11 hits and 12 runs batted in over six games this week including two four RBI games. Her hits included a two run homer against Springfield High.