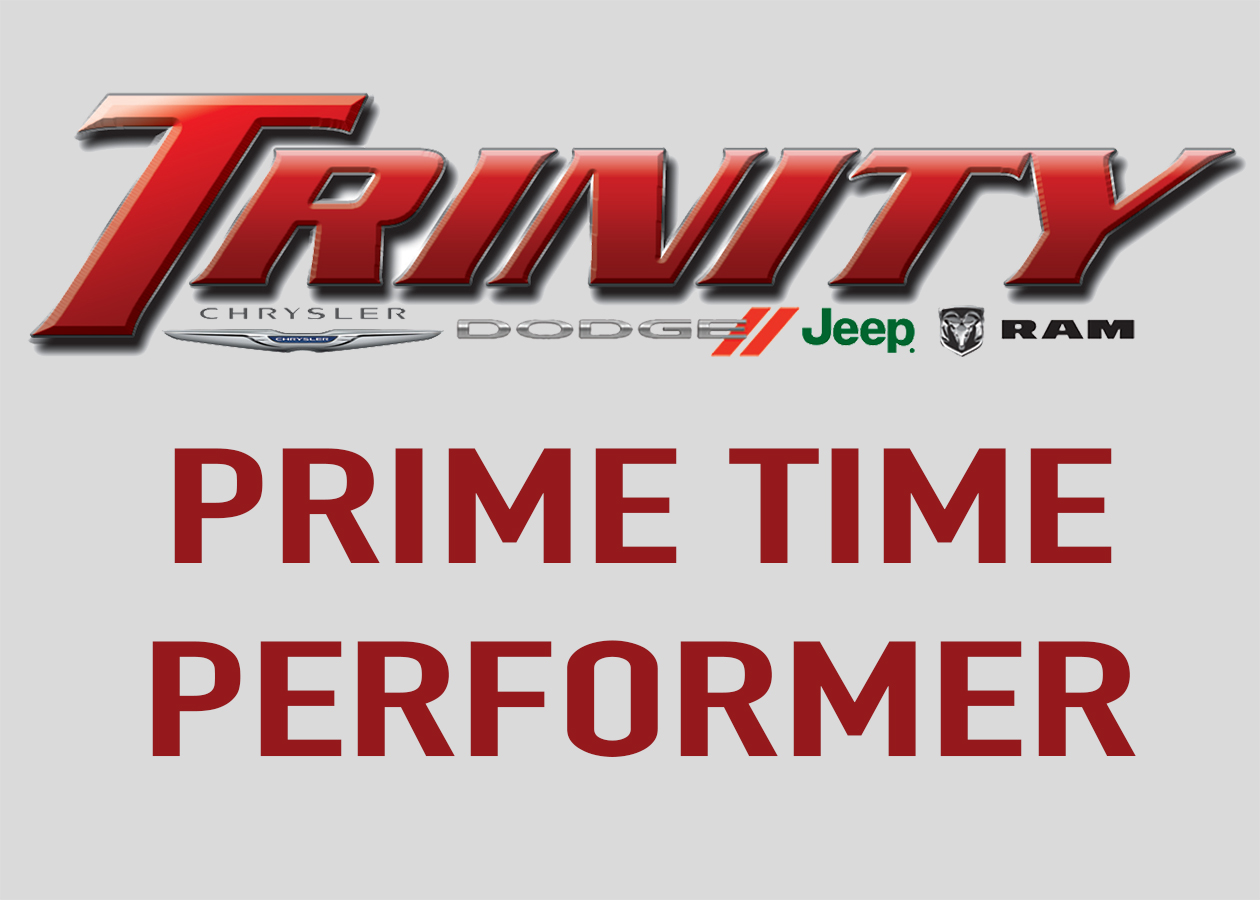 Here are this week's candidates for the Trinity Chrysler Dodge Jeep Ram
in Taylorville Prime Time Performer.
You can vote once every 12 hours until the polls close on Friday at 5 p.m.
The winner will receive a $20 gift card to Dublin Pub.
Sofie Lowis (SHG Girls Basketball) The Cyclones got the season off to a good start this week picking up three wins. Senior Sofie Lowis had 23 points against Taylorville on Tuesday, 21 points against Auburn on Thursday and another 22 against QND on Saturday.
Zack Hawkinson (SHG Boys Basketball) Hawkinson helped SHG start the season with wins on back to back days this weekend. He had 19 points against Riverton on Friday then added 14 to his weekend total on Saturday against New Berlin at home.
Bennie Slater (Springfield High Boys Basketball) The Senators started the season off with two wins this weekend. Slater was a big piece to those wins as he scored 12 against North Mac on Friday then had another 17 on Saturday at home against Pleasant Plains.
Dylan Singleton (Lincoln Boys Basketball) Starting off the season with three games last week, the Railsplitters picked up three wins. Singleton combined for 58 in those games. He had 17 against Taylorville, 15 against Teutopolis and went 8 for 9 from the free throw line with 26 points against Lanphier.
Zach Hinds (Riverton Boys Basketball) After a tough loss to SHG on Friday, the Hawks turned around to get the win over Jacksonville Routt on Saturday. The junior Hinds scored 17 second half points in the victory for a total of 20.
Jake Shannon (PORTA Boys Basketball) PORTA traveled to Beardstown on Wednesday to open the season and Shannon got the scoring started with the first 9 points for the Bluejays and finished in double digits while being a big presence in the paint on defense.
Will Cummings (New Berlin Boys Basketball) New Berlin picked up a close win over Routt on Friday night. Cummings helped the Pretzels out with 17 points, coming in clutch in big spots on offense and defense. Saturday against SHG, Cummings was a big reason why the Pretzels were able to hang with the Cyclones in the first half.
Kenzy Decker (Springfield High Girls Basketball) In their season opener against Quincy on Friday Decker scored 28 in the Senators win. She had 5 threes and went 9 for 9 from the free throw line.
Kate Matthews (Glenwood Girls Basketball) Against Jerseyville on Friday night the Glenwood Titans fell 38-36 in a close, exciting home opener. Kate Matthews lead the team with 13 points and 19 rebounds. The CS8 better watch out for this post presence this season.