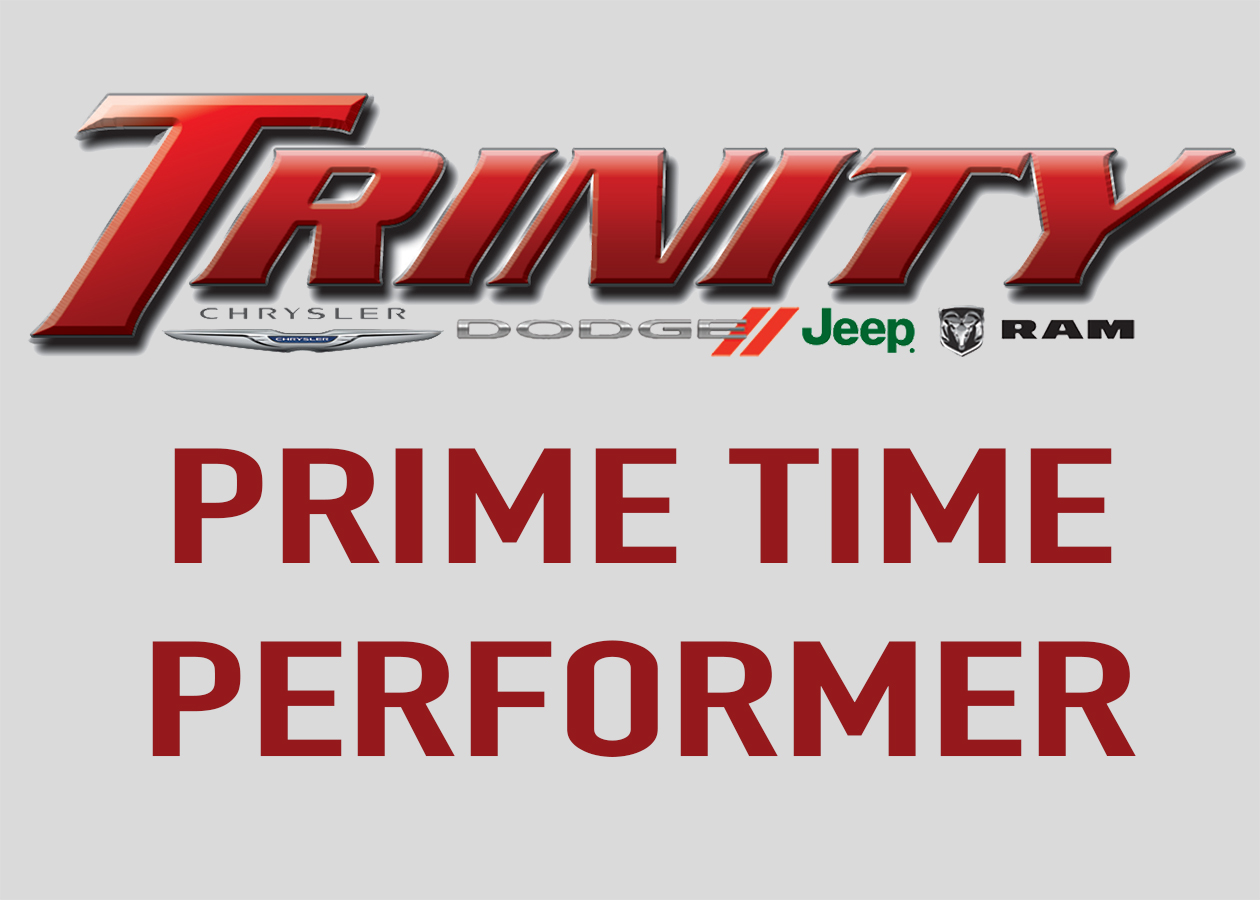 Here are this week's candidates for the Trinity Chrysler Dodge Jeep Ram
in Taylorville Prime Time Performer.
You can vote once every 12 hours until the polls close on Friday at 5 p.m.
The winner will receive a $20 gift card to Dublin Pub.
Colleen Zeibert (Rochester Cross Country) The Rochester sophomore picked up an individual sectional title on Saturday at the 2A Olney meet. She ended the season with a time of 18:14.
Ava Gorrie (Glenwood Cross Country) The Glenwood girls picked up a sectional title in Olney on Saturday. Gorrie lead the Titans with a 6th place individual finish and a time of 19:18.
Chris Cherry (Taylorville Cross Country) Picking up a second place individual finish in Olney, the Taylorville senior finished with a time of 15:44.
Aidan Peterson (Glenwood Cross Country) The Glenwood senior has lead the team many times this season and that was no different Saturday as they picked up a second place team finish. Peterson finished 10th individually with a time of 16:17.
Vivian Rahmel (SHG Cross Country) The Cyclones traveled to the 1A sectional at Elmwood on Saturday. The SHG girls picked up a third place team finish lead by Rahmel who finished 7th individually, leading the team with a time of 19:03.
Lizzy Zacharias (U-High Cross Country) The U-High girls won the sectional title at Elmwood on Saturday. The team was lead by Zacharias who finished 3rd individually with a time of 18:39.
Dain Richie (South County/New Berlin Golf) The senior had a great golf season and competed in the Hurricane Junior Golf Tour St. Louis Junior Open this weekend. He shot a 74 (+2) on the first day and 73 (+1) on the second day for a combined 147 (+3). He won the open by 4 strokes after trailing by 1 at the start of day two.